Ticker:
CARDA

Pool Name:
Cardano ADA Pool

Pool ID:
9da535feeb90d707891c5acb1b200653d32728f0e7834c6114669aff

1. Click on the left hand side on the second tab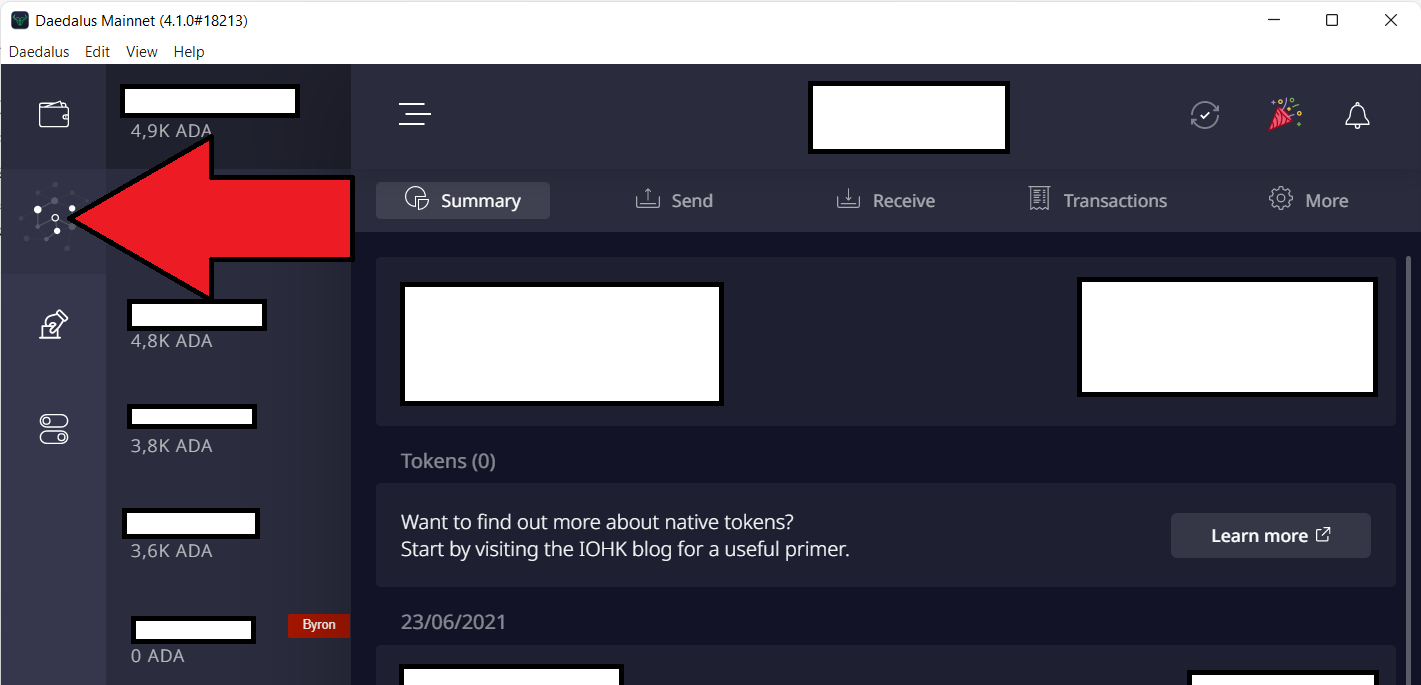 2. Click on the tab "Stake pools"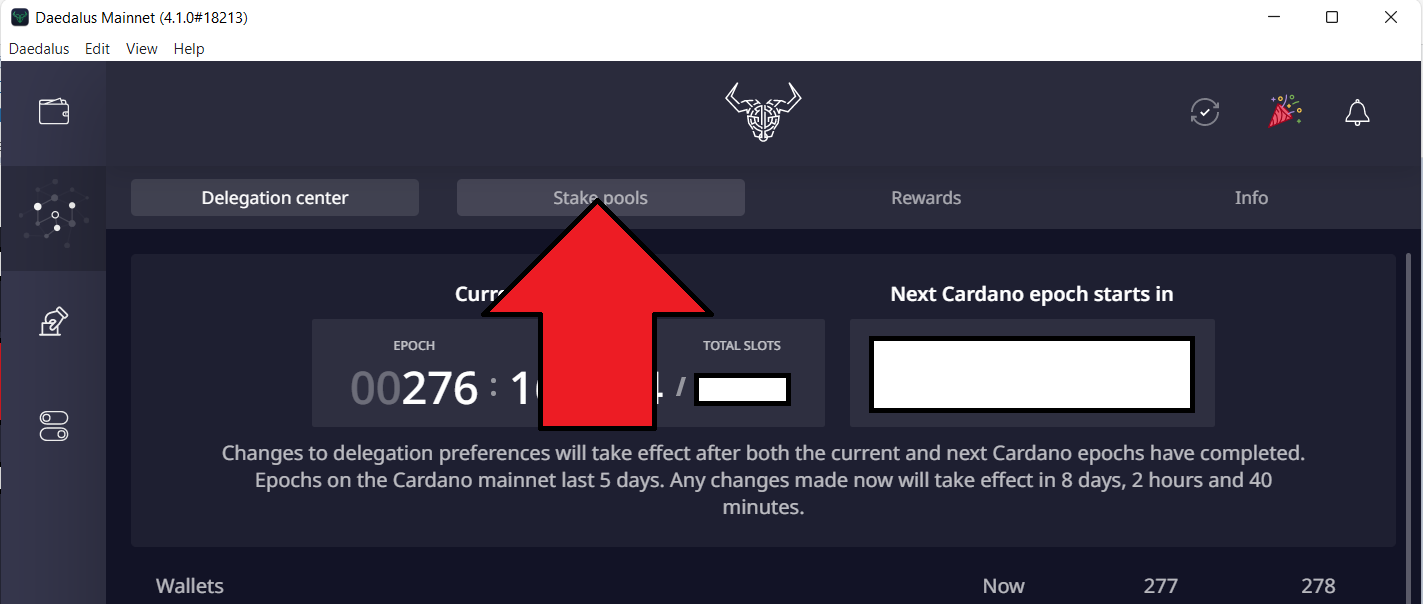 3. Enter in the search bar "
Cardano ADA Pool
" and click on "
CARDA
" tile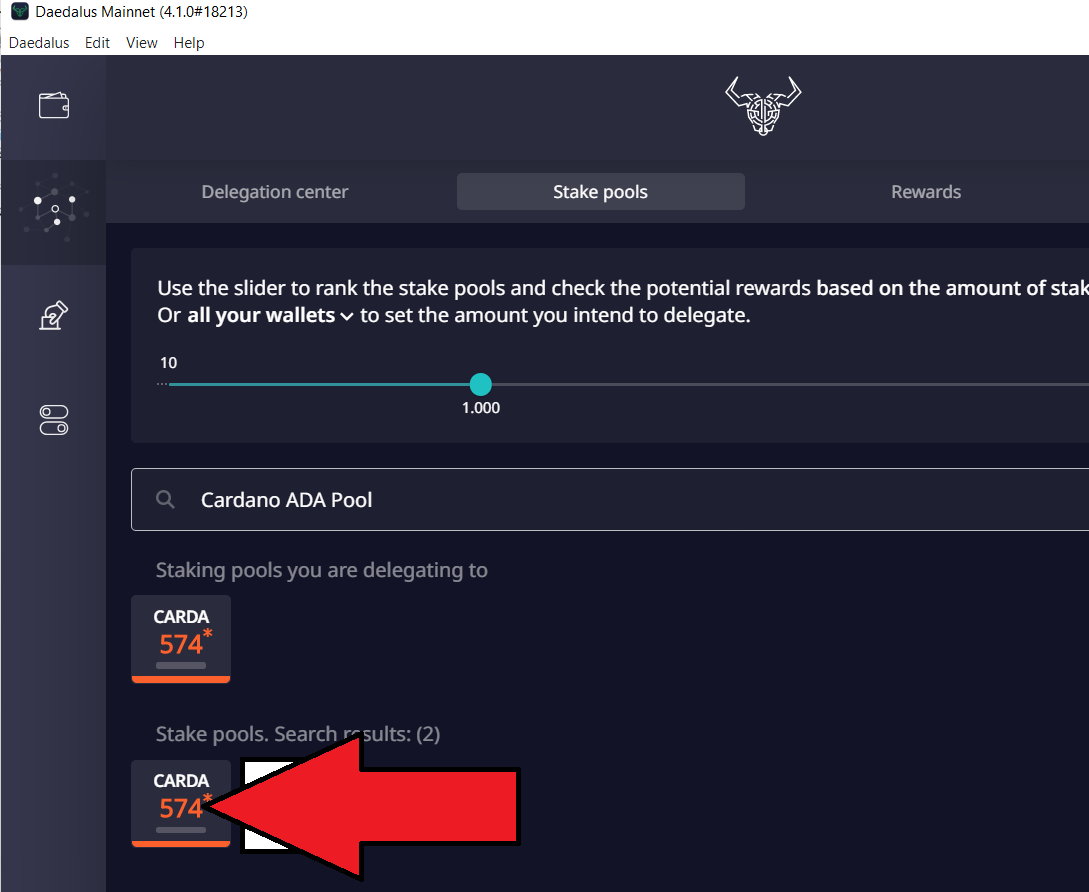 4. Click "
deligate to this pool
"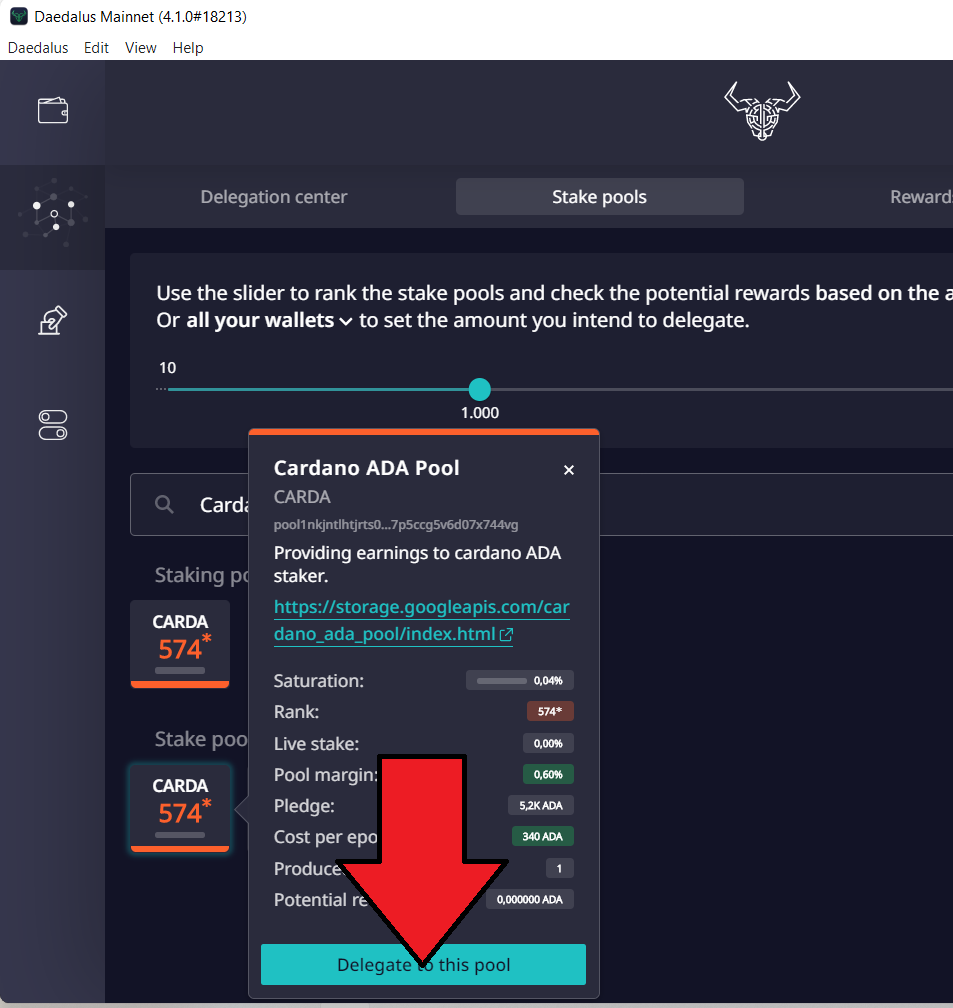 Without any risk related to the deligation your wallet earns now ADA.
Your ADA stay in your wallet and you can retriev any time you want.
See also more information about
the CARDANO ADA ST
AKE POOL


CardanoScan
PoolTool
BlockChair