Who is Chronosphere?
We are an observability company that provides a cloud native monitoring solution, which includes metrics, alerting, and tracing all built into one seamless UI. Users rely on the Chronosphere platform to provide them with a sophisticated end-to-end service where root causing an issue is one-click away.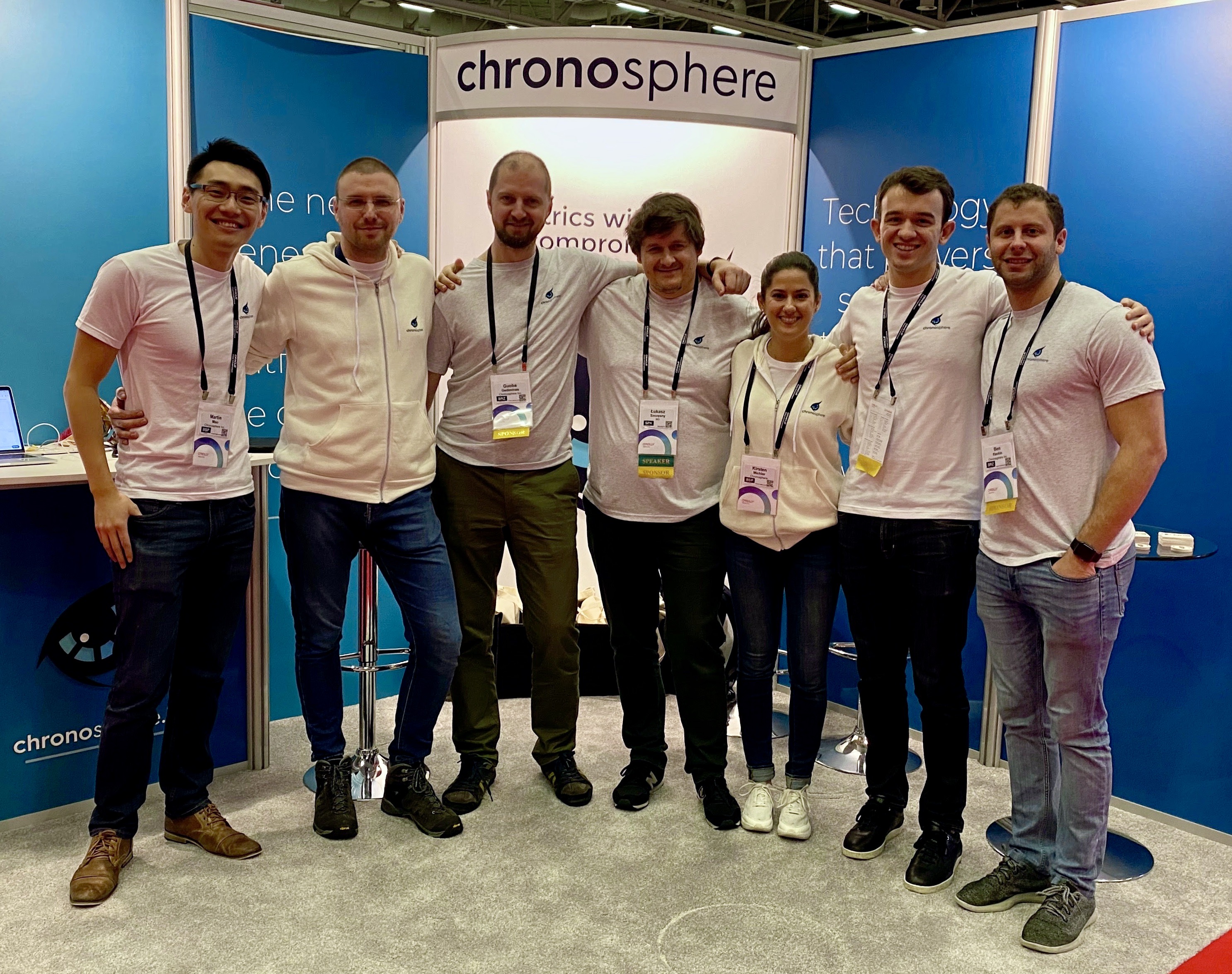 Chronosphere Engineering Talks
Speed Racer: Local Persistent Volumes in Production
August 20th, 14:30 - 15:05


Matt Schallert, a senior engineer at Chronosphere, will talk at KubeCon EU 2020 about his experience running local persistent volumes in Kubernetes. You can learn more about the talk here!
From Alert Notification to Comparison of Good and Bad Requests in One Click
August 18th, 14:30 - 15:05

Learn how Shreyas Srivatsan, tech lead at Chronosphere, combines alerting and tracing to root cause issues in one-click. Click here for more information on his talk!