What are we talking about?
You may have seen some of the TV advertisements about emailing money through your bank's phone app or website.
You can now email money to the Church of St Stephen.
An Example...
My chequing account is with the Bank of Montreal, so the example below shows the Bank of Montreal interface. All chartered banks and  most credit unions have similar capabilities.
STEP-1: Access "Online Banking" via your PC or Phone
STEP-2: Go to "Payments & Transfers" and click on "Interac e-Transfers"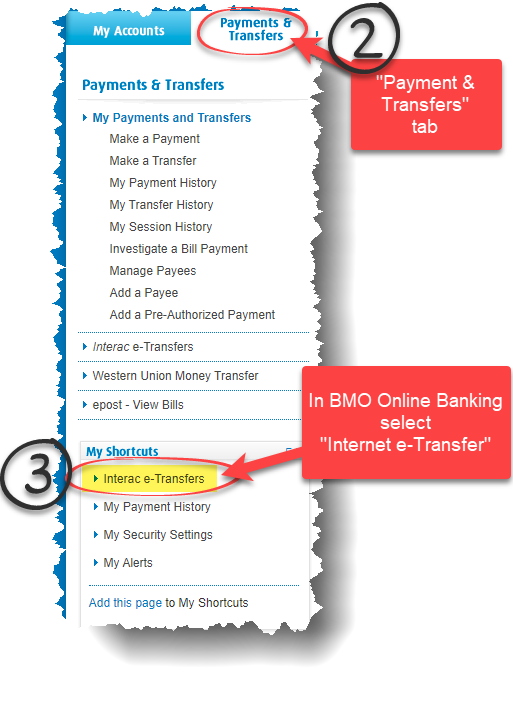 STEP-4: enter the "recipient email address" as "cw-StStephenDownsview@Toronto.Anglican.CA"
The capitalization in the email address makes the address easier for YOU to read; email systems treat lower-case and upper-case the same.

But notice that there is no "s" between "StStephen" and "Downsview"

To direct your giving to a particular purpose such as "65 Strong" or "Faithworks", specify the amount you are directing in the "message box"
Enter your envelope number in the message box. 
If this is your first time giving to the Church of St Stephen Downsview, and you don't yet have an envelope number, send an email with your postal address to 
StStephenDownsview@Toronto.Anglican.CA
The CRA requires we include your postal address on the tax receipt.