How do car companies compare in driving us towards a cleaner greener future?
---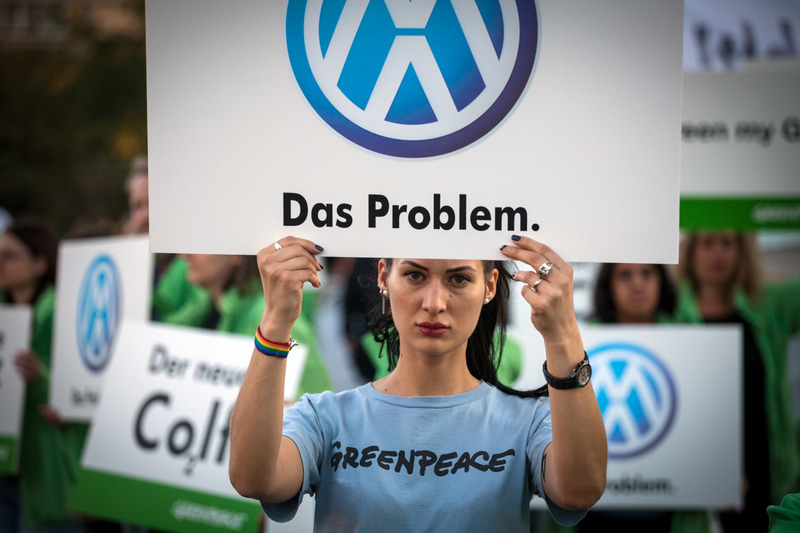 The big picture
The UK government says it will end diesel and petrol sales by 2040, with the Scottish government aiming higher at 2032. But the Climate Change Committee says it must be sooner, calling for 60% of car sales to be fully electric by 2030. To stay within 1.5 degrees of warming, it's more likely we'd need to have 100% sales be fully electric by 2030. And government plans aside, it's the car companies themselves who can make – or break – these ambitions.
Beyond climate, diesel pollution has created a public health crisis which demands even more immediate action. Politicians are working to take the most polluting diesel vehicles off our roads, but only car companies can ensure they aren't replaced by yet more diesels. The future is electric – so companies must ditch diesel as quickly as possible.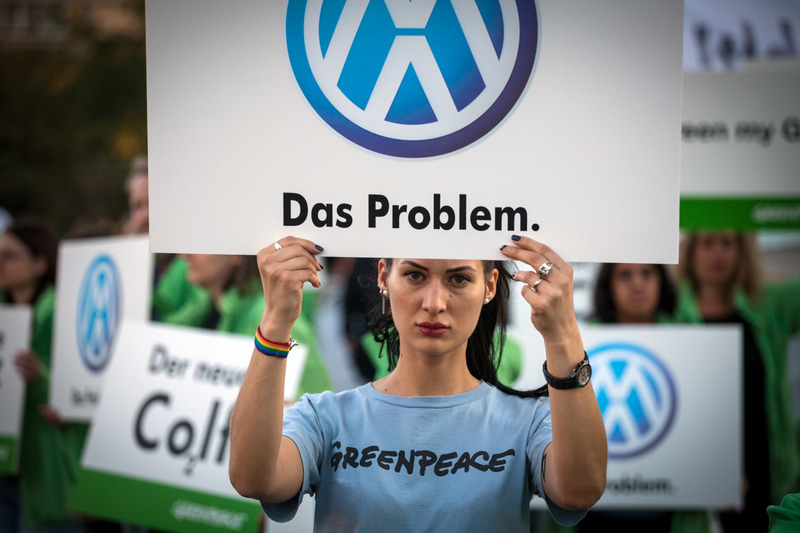 Companies' plans
Over the past year most of the world's biggest car companies have announced plans to increase electric car sales and in some cases decrease diesel and petrol car production. But what do these plans really amount to, and how far will they go towards meeting the climate targets and protecting all the health of people living and working in UK towns and cities?
The biggest car companies in the UK market are Ford, VW Group (that includes VW, Audi, Porsche, SEAT and Skoda), BMW (who own Mini), Mercedes, Toyota, Renault-Nissan (who own Mitsubishi), Peugeot-Citroen (who own Vauxhall), Jaguar Land Rover, Volvo, Honda, Hyundai (owns Kia), Fiat and Mazda.
Out of all the diesel cars driving on our roads the majority were sold by just six companies. In 2016, VW Group sold the most diesel cars (20%) followed by BMW Group (12%), PSA (11%), Mercedes (10%), Renault-Nissan-Mitsubishi (10%), Ford (10%) and JLR (8%).*
Some companies produce more diesel cars as a proportion of their total sales. Land Rover is the most exposed to diesel, which represents 97% of its total sales, followed by Jaguar (82%), Volvo (81%), Mercedes (79%) and BMW (72%).* The Jaguar Land Rover Group (JLR) recently announced a scaling back in production of diesel engines in the UK due to over-exposure to falling demand for diesel.
Measuring up
Our asks of the car companies are to ditch diesel and go 100% electric. On diesel, the only car companies to have made moves are Toyota, JLR, Volvo, Renault and Fiat-Chrysler:
Toyota

say they will stop selling diesel cars in Europe by the end of 2018, and plan to phase out petrol cars by 2050.

JLR

are extremely over-exposed to diesel's demise as it is their main product by far, but say all their new models from 2020 onwards will be hybrid or electric.

Volvo

are also heavily invested in diesel now, and plan to only introduce hybrid or electric models from 2019.

Fiat Chrysler

are rumoured to announce they will drop diesel by 2022 in the coming months.

Renault

has said diesel engines are likely to disappear from most of its sales in Europe.

VW Group, BMW and Mercedes all remain committed to diesel. VW says diesel has a "great future".
On electric, significant plans to increase EV production and sales have been made by Renault-Nissan, Toyota, VW Group, Volvo and BMW:
Focus on VW
VW Group put the most diesel cars on UK roads – double the amount of their nearest competitor. Diesel fumes are harming people's health across the UK. VW is also the world's biggest car manufacturer, often neck-and-neck with Toyota, who produce much fewer diesel vehicles. If VW ditch diesel, it will wave an enormous red flag to the entire industry that it's time to stop diesel car production in its tracks. On top of this, VW owes angry consumers a real debt because of Dieselgate. As over 60,000 UK drivers take the company to court, we're saying it should clean up its fleet as fast as possible.
Getting there
We're asking all companies to????????ditch diesel and start trajectory to go ????⚡100% electric. So how are they doing?
***
Ford
????10% of new diesel cars sales UK (2016)
????0% of UK electric vehicle sales (2015)
????No plans to phase-out diesel
⚡Some electric models by 2022
***
VW Group (VW, Audi, Porsche, SEAT and Skoda)
????20% of new diesel cars sales UK (2016)
????9% of UK electric vehicle sales (2015)
????Committed to diesel in long-term
⚡25% of sales fully electric by 2025 (Porsche 50% by 2025)
***
BMW-Mini
????12% of new diesel cars sales UK (2016)
????10% of UK electric vehicle sales (2015)
????Committed to diesel in long-term
⚡20% electric and hybrid sales by 2025
***
Mercedes
????10% of new diesel cars sales UK (2016)
????1% of UK electric vehicle sales (2015)
????Committed to diesel in long-term
⚡Electric versions of all models by 2022
***
Toyota-Lexus
????1% of new diesel cars sales UK (2016)
????0% of UK electric vehicle sales (2015) – but 53% of UK hybrid car sales (2016)
????No diesel in Europe by end of 2018
⚡50% electric or hybrid sales by 2030
***
Renault-Nissan-Mitsubishi
????10% of new diesel cars sales UK (2016)
????77% of UK electric vehicle sales (2015)
????Diesel in Europe "likely to disappear" (Renault) "will be phased out" (Nissan)
⚡c.33% electric sales by 2022; Nissan aims for 50% hybrid or electric car sales by 2025
***
Peugeot-Citroen-Vauxhall
????11% of new diesel cars sales UK (2016)
????0% of UK electric vehicle sales (2015)
????No plans to phase-out diesel
⚡Electric versions of all models by 2025
***
Jaguar Land Rover
????8% of new diesel cars sales UK (2016)
????0% of UK electric vehicle sales (2015)
????Diesel phase-out from 2020
⚡All new models hybrid or electric from 2020
***
Volvo
????3% of new diesel cars sales UK (2016)
????1% of UK electric vehicle sales (2015)
????Diesel phase-out from 2019
⚡All new models hybrid or electric from 2019, 50% electric sales by 2025
***
Honda
????2% of new diesel cars sales UK (2016)
????0% of UK electric vehicle sales (2015)
????No plans to phase-out diesel
⚡66% electric or hybrid sales in Europe by 2025
***
Hyundai-Kia
????7% of new diesel cars sales UK (2016)
????0.2% of UK electric vehicle sales (2015)
????No plans to phase-out diesel
⚡Some electric models by 2020
***
Fiat Chrysler
????Less than 1% of new diesel cars sales UK (2016)
????0% of UK electric vehicle sales (2015)
????Rumoured to drop diesel by 2022
????Half models electrified version by 2022
***
Mazda
????1% of new diesel cars sales UK (2016)
????0% of UK electric vehicle sales (2015)
????No plans to phase-out diesel
⚡Some electric models by 2019
***
Tesla
????No diesel cars sales UK
????4% of UK electric vehicle sales (2015)
????Never sold any diesel
⚡Only produces fully electric
***
Subaru
????0.1% of new diesel cars sales UK (2016)
????0% of UK electric vehicle sales (2015)
????Phasing diesel out of it's range
⚡Plans to offer hybrid and electric versions of main models
______________________________________________
*Source: Driving and Vehicle Licensing Agency