Major Win! Krill industry backs Antarctic Ocean Sanctuaries
---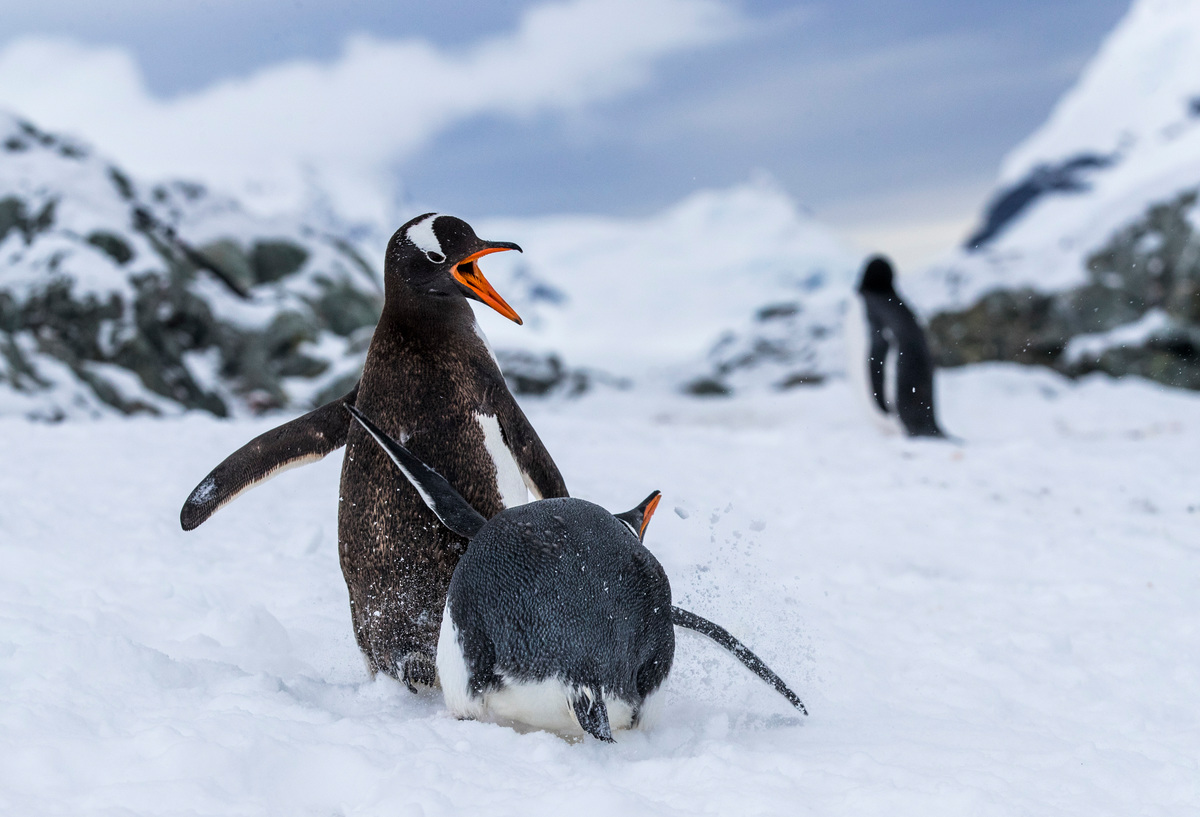 This is big: a huge group of krill fishing companies have just committed to reduce their impact on Antarctic wildlife and back the campaign for ocean sanctuaries in the Antarctic. The global call from 1.7 million people to protect the Antarctic goes from strength to strength.
To demonstrate their support for a network of Antarctic ocean sanctuaries, almost the entire krill fishing industry has agreed voluntarily to stop fishing in sensitive Antarctic waters which are being proposed for protection. This includes the biggest krill fishing companies in the world, like Aker Biomarine, who supply UK shops.
This is a huge victory for people power. This spring, health chain Holland & Barrett received 45,000 emails from Greenpeace supporters in just 24 hours, and swiftly decided to stop stocking krill oil to limit their environmental impact, name checking Greenpeace's campaign in their public statement.
Boots also came under pressure from Greenpeace supporters, who posted 11,000 messages on Boots' social media channels and visited over 30 Boots' shops across the UK, surveying consumer opinion with 'krill-o-meters' to ask Boots customers to choose between an Antarctic Ocean Sanctuary and industrial krill fishing. Unsurprisingly the vast majority voted to protect the Antarctic!
Campaigning on Holland & Barrett and Boots led to Morrisons, Superdrug and a whole series of specialist health-food retailers delisting krill products fished from sensitive Antarctic waters.
Our campaign also motivated Lidl to add a section on krill fishing to their new seafood sourcing policy, recognising that, "krill forms the basis of the Antarctic food web, with many Antarctic species relying on its sufficient availability. For this reason, Lidl UK does not stock products that contain Krill or Krill oil." The supermarket also used its new policy to voice support for a large-scale network of effective marine protected areas across the world.
By convincing UK retailers to stop stocking krill products sourced from sensitive waters that are being considered for protection, our message went straight to the krill companies themselves. So although these huge vessels are operating on the other side of the world, we've now proved that we can influence this industry by mobilising pressure here in the UK.
This is a major step forward for the campaign and will directly reduce the pressure from krill fishing on Antarctic wildlife. Krill may be small, but it is the bedrock of the Antarctic food chain – making up essential food for the penguins, whales and other creatures that live there.
As the largest fishery in parts of the Antarctic, the krill industry is also a significant lobby group at government negotiations for marine protection. Industry's commitment to back a network of ocean sanctuaries massively strengthens political momentum for governments to protect sensitive Antarctic waters.
UK retailers have also backed this commitment from the krill industry, and added their weight to the global movement calling for an Antarctic Ocean Sanctuary. The British Retail Consortium is now calling on governments to act and protect the Antarctic this year.
Our campaign has raised the political profile of the threats facing the Antarctic, strengthening the case for protection. Michael Gove recently spoke out against the environmental risks of commercial exploitation of the Antarctic as "wrong." The Environment Secretary reiterated the UK's support for an Antarctic Ocean Sanctuary in, "one of the most pristine and precious environments on the planet." We're shifting the power towards Antarctic protection with every victory.
Governments will meet this October to decide whether to create the world's largest protected area: an Antarctic Ocean Sanctuary. Join our movement of millions: sign the petition to Protect the Antarctic today.
---
Article Tagged as: Antarctic, Featured, Oceans, antarctic, antarctic ocean sanctuary, antarctica, Boots, holland & barrett, krill, krill oil, penguin
---
I'm a campaigner in Greenpeace UK's oceans team, leading our campaign to create the world's largest protected area in the Antarctic ocean.
Other posts by Louisa Casson