In Pictures: Antarctica
---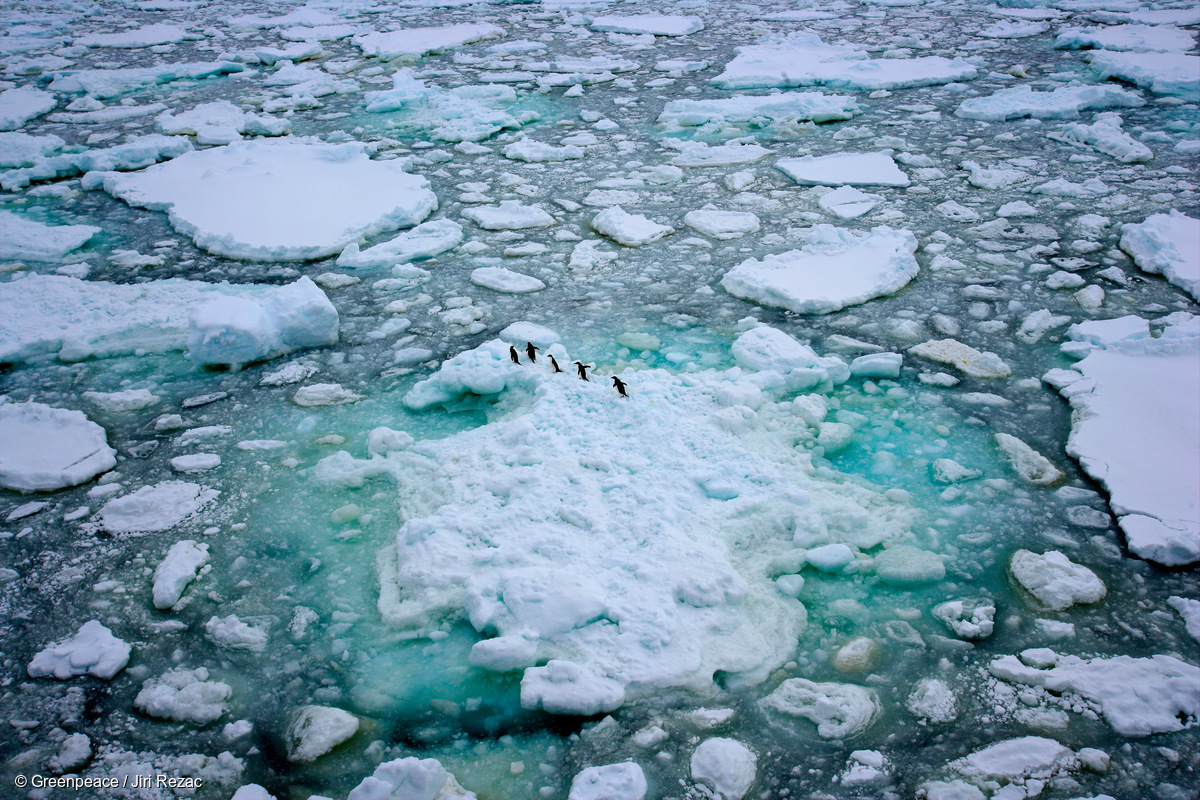 Antarctica is the only continent that is relatively untouched by human interference and one of the last pristine wildernesses left on earth.  This hasn't always been the case though. In 1959 the Antarctic Treaty was signed, banning dumping of radioactive waste and weapons testing, but in the 80s it was still under threat from mining.
In 1987 Greenpeace established the 'World Park Base' in Antarctica which stayed until 1991. The base was part of a global campaign involving millions of people to make Antarctica a 'World Park' and concluded successfully with an Environmental protocol to protect the landmass of the last (almost) untouched continent on this planet. Now we're campaigning to protect the Antarctic Ocean.
The pictures from our archive are illustrations of the unsurpassed beauty of the home of about 40 million penguins and countless wildlife as well as of our history.
Other posts by Angela Glienicke