Six months in: the government's environment report card
---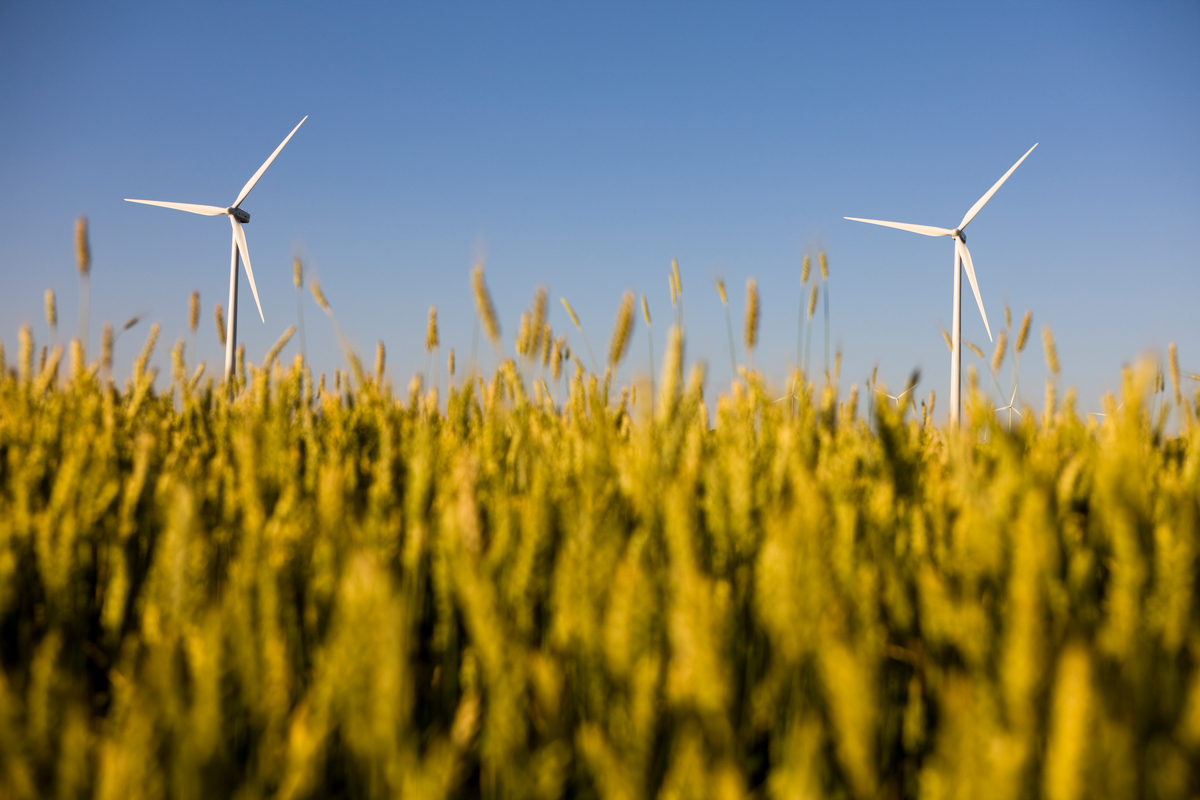 It's now six months to the day since our government launched its 25-year Environment Plan: its strategy for cracking down on plastics, helping wildlife to thrive, protecting our environment post-Brexit and more.
We were told the government's plan would "improve the environment over a generation." Green words and statements like these continued to pour forth from Michael Gove, our Environment Secretary's mouth. His seeming enthusiasm was music to the ears of an environmental organisation like Greenpeace – but six months on, is there real policy to match those glorious green words? UK government – here's your end of term report card.
Global ocean conservation
In a world where oceans face unprecedented pressures from pollution, overfishing, plastic pollution and the impact of carbon emissions, marine sanctuaries are vital for protecting ecosystems and building resilience to climate change. 
The government has committed to a Blue Belt of protected areas across the waters of the UK's overseas territories. This is good progress but we still need to see more ambition to create well funded and highly protected zones as quickly as possible. 
Beyond UK territories, the government is starting to flex its muscle in backing plans to set up the largest protected area on Earth in the Antarctic's Weddell Sea. Michael Gove met Antarctic Ambassador Javier Bardem to discuss the issue earlier this week, and we were pleased to see that, during his time as Foreign Secretary, Boris Johnson become the first Foreign Minister in the world to voice support for the proposal. With Jeremy Hunt fresh in post, we hope he will continue to show global leadership in the run-up to the final decision this October.
Comments: Huge potential, on the way to being realised. ????
Plastics
Every minute, a rubbish truck of plastic waste enters the world's oceans – something that Michael Gove himself says has left him "haunted". He's certainly been pushing plastics up the policy agenda.
First, a ban on microbeads in some cosmetic products was a small but crucial step forward.
Since then, we've heard talk of further action, including a ban on plastic straws, cotton buds and coffee stirrers. The government also agreed to a deposit return scheme on drinks bottles and other containers, where you pay a bit more for your drink and then get the money back when you return the bottle. These would all be brilliant news for the environment, but as yet, we're still waiting on the final plan.
In the 25-year Environment Plan, the government sets the target of eliminating avoidable plastic waste by end of 2042. But what does 'avoidable' really mean? And why so far away? Much faster change is clearly possible – the government should take note from retailers like Iceland, who have pledged to eliminate all single-use plastic from their own-label products by the end of 2023.
Comments: Showing potential. Could try harder. ????
Fisheries
If the government were to reallocate fishing opportunities to sustainable fishers, there would be thriving marine ecosystems in UK waters, and UK coastal towns would benefit from jobs – and the social and cultural benefits they bring.
Most small scale fishers are supportive of such a change, but so far – as we saw in the Fisheries White Paper last week – the government is failing to recognise this opportunity.
Comments: Barely turned up to class. ????
Energy and climate
The government knows the economic benefits and the climate necessity of using renewables and battery storage to keep the lights on in the UK. But for some
bizarre reason, they're also still wedded to an outdated and wildly expensive option: nuclear. The chaos of Hinkley C power station continues, and the government are even in talks about pumping taxpayer money into a new nuclear plant in Wales. 
Meanwhile, investment in new renewable tech is being seriously restricted, and the government just confirmed that they will not invest in a new tidal lagoon project in Wales.
What's more, parliament just voted for a third runway at Heathrow – a disaster for our CO2 targets. If this government really is concerned with climate, it's not trying very hard to show us!
This is a real shame, because renewables like offshore wind, onshore wind and solar are cheaper than ever before, and technological advances make them reliable too. The government needs to wake up to the future: a flexible, renewables-based system.
Comments:
????
Air pollution
In towns and cities across the UK people are living next to roadsides with illegal levels of toxic NO2. The results? Children with stunted lung growth, and strokes and heart disease in older people. The government has been taken to court over air quality a number of times.
The problem is mainly caused by polluting diesel vehicles, but the government is shying away from the most effective solutions: like introducing Clean Air Zones that would charge the dirtiest cars and vans to enter urban centres across England.
The Clean Air Strategy introduced last month sets out the government's plan to enshrine air quality standards in law after Brexit. But they also need to introduce a well-resourced scrappage scheme for owners of older, polluting vehicles to help them transition to cleaner alternatives, and put its weight behind electric cars. They've already set a target to ban the sale of new petrol and diesel cars and vans by 2040 but other countries like China and Norway are showing this can be done much faster – and the government's Road to Zero strategy this week missed an opportunity to up the UK's game. 
Comments: Must stop breaking the law. ????
A green Brexit
Brexit is the elephant in the room when it comes to most of the above. How will it affect the environment when the EU isn't around to hold the UK government to account? The crucial thing is that the government delivers on its promise – as outlined in its 25 year plan – to create a "world-leading" green watchdog that can uphold environmental laws after Brexit.
But last month, Gove's 'Green Brexit' consultation was a huge let-down. The watchdog, it suggested, would have no authority to initiate legal action; effectively watering down our current environmental regulations. There's still time for the government to correct this when it responds to the consultation later this year. Let's hope they listen to the 115,000+ members of the public who signed our petition for a strong green watchdog.  
Comments: Signs of progress, holding out hope.
????
Overall performance
After a strong start, or rather, some strong words, for the most part we're still waiting for the government to deliver on its promises. Let's hope the Brexit process, and political upheavals don't distract this government from seeing through its plans and raising the bar. Because after all, the environment can't wait around for politics.
Other posts by Flo Stuart-Leach