How Theresa May can stop Trump from trashing the environment
---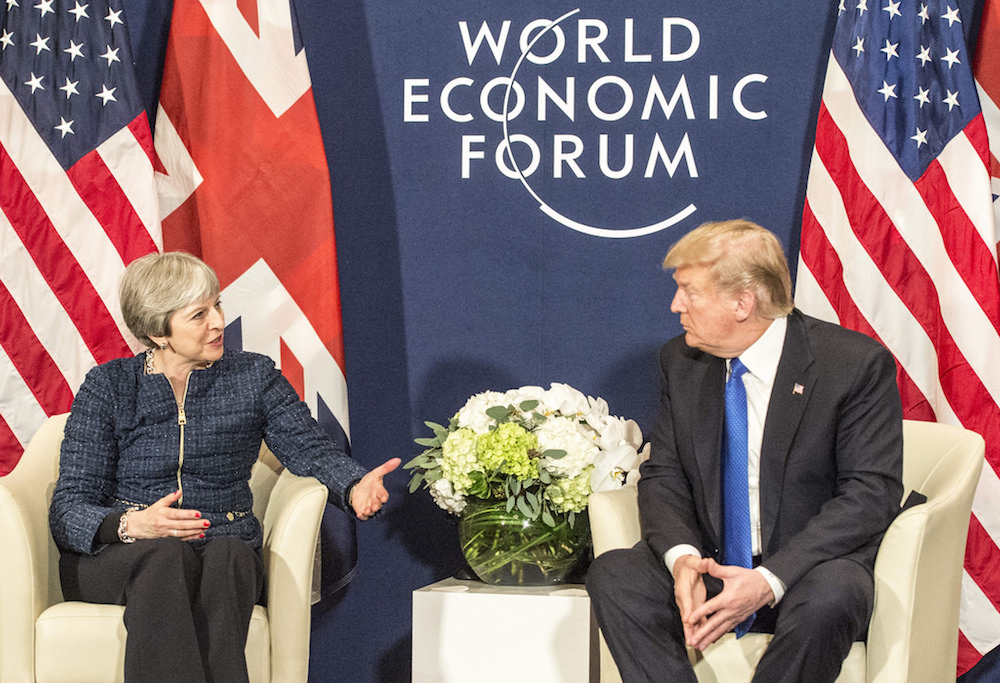 Ahead of Theresa May's meeting with President Trump, the Prime Minister should focus her talks on using the Anglo-American 'special-relationship' to address climate change.
We have already seen just how sceptical Trump is on environmental issues, pulling out of the Paris Agreement in June last year despite condemnation from world leaders. He also approved the Keystone XL and Dakota access oil pipelines, and announced his intent to stop payments to the Green Climate Fund, a United Nations program to help poorer countries reduce carbon emissions – among many other things.
Although Trump's decisions do have repercussions, he does not carry the rest of the US with him on this issue. 7 out of 10 Americans think the US should stick with the Paris Agreement. Many states and cities have already said they will be sticking with climate action. And major companies have said they will carry on cutting emissions regardless of what the current White House incumbent thinks.
So why the fuss over Trump's visit to the UK this week if he is a lone wolf? We can't ignore the global example the US still sets and the US is still the second biggest emitter of CO2 in the world. So with Theresa May's meeting coming up soon, it is a vital opportunity to hold him to account on issues like climate change and press him to do more.  
For starters, Theresa May should emphasise the amazing economic opportunities created by the renewables revolution. Already, renewable energy investments like the wind turbine factory in Hull are employing thousands of people and boosting the local community- and low carbon export markets across the world are growing.

The price of electricity from offshore wind recently dropped by 50% over the last 3 years, and in the UK alone, the industry could deliver 27,000 skilled jobs by 2030. Onshore wind and solar power are now two of the cheapest forms of new power generation – helping play a crucial role in reducing people's energy bills.
Theresa May needs to make clear that Trump will not make America great again by turning his back on the growing green economy. Even the most powerful politicians can only swim against the tide of history for so long before being forced to turn around. As the cost of clean technologies keeps plummeting, fossil fuels are looking more and more like a bad bet for the US economy.
Secondly, as the UK is considering future trade deals in light of Brexit, Theresa May should use the 'special relationship' with the US to ensure that climate action will be part of any future deal between our countries. Pandering to Trump's anti-science and ignorance on the reality of climate change will only slow-down the progress we need to make to tackle this problem.
Finally, Theresa May should impress upon Donald Trump the need to respect the rights of local and Indigenous communities, rather than railroading destructive fossil fuel developments over their land.
Right now, Theresa May has a chance not many world leaders often get to try and get Donald Trump to listen. So a clear signal from our PM that the UK expects climate leadership from the US could give Trump cause to reflect. May herself said that the Conservative government is determined to "play our part in the international effort against climate change." Now it's time to put those words into action.
Executive director of Greenpeace UK.
Other posts by John Sauven