VW put more toxic diesel cars on UK roads in 2016 than anyone else
---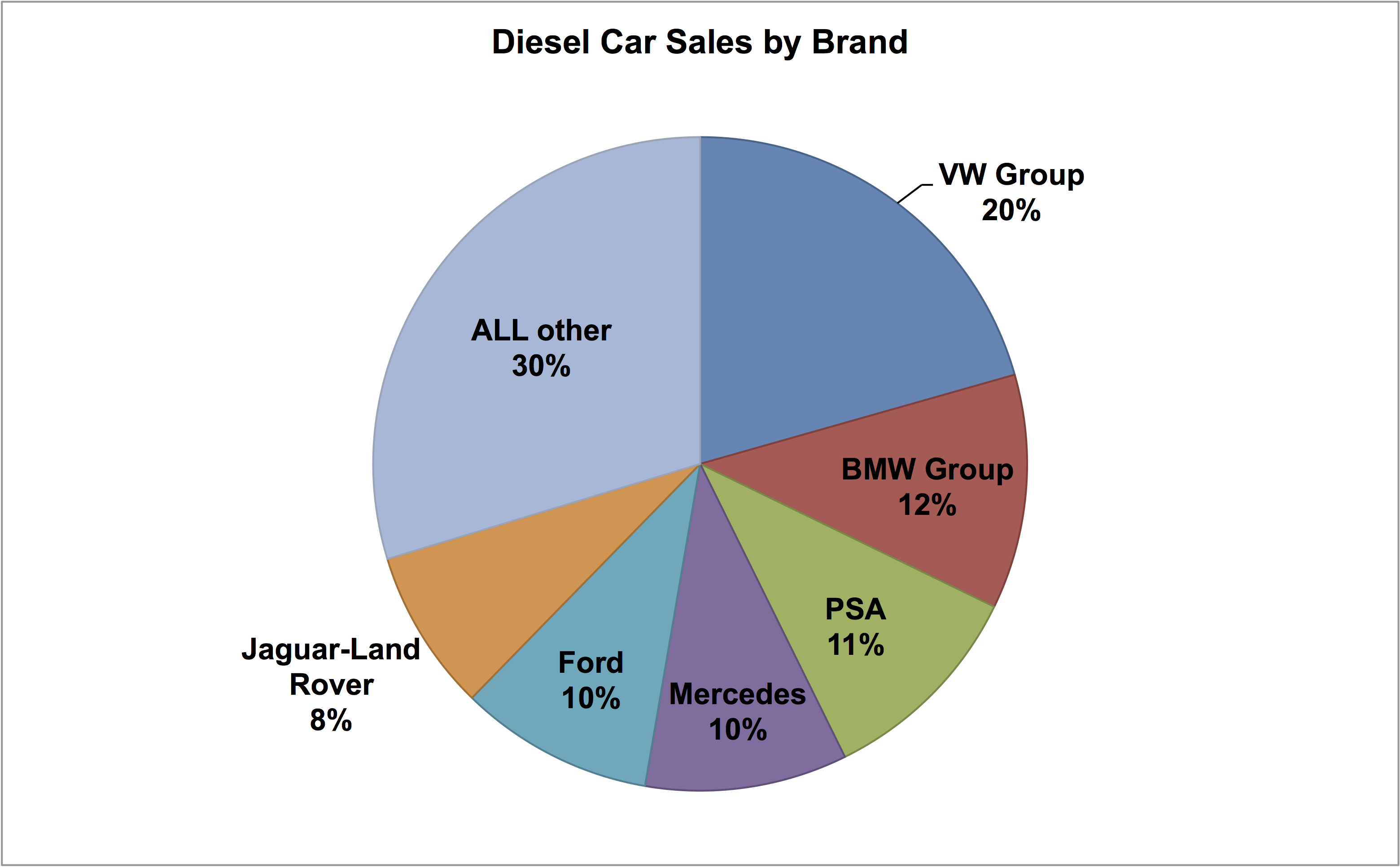 NOx (nitrogen dioxide) is a harmful air pollutant that's known to cause respiratory conditions. Diesel causes 90% of the NOx emissions on UK roads.* But which company is most responsible?
The VW Group produce more diesel cars than any other company – by far. 1 in 5 new diesel cars registered in 2016 were VW Group cars.*** The VW Group includes VW own-brand, Audi, Bentley, Lamborghini, Porsche, SEAT and Skoda.
Out of all the diesel cars driving on our roads the majority were sold by just six companies. In 2016, VW Group sold the most diesel cars (20%) followed by BMW Group (11.6%), PSA (10.5%), Mercedes (10%), Renault-Nissan-Mitsubishi (10%), Ford (9.6%) and JLR (8%).***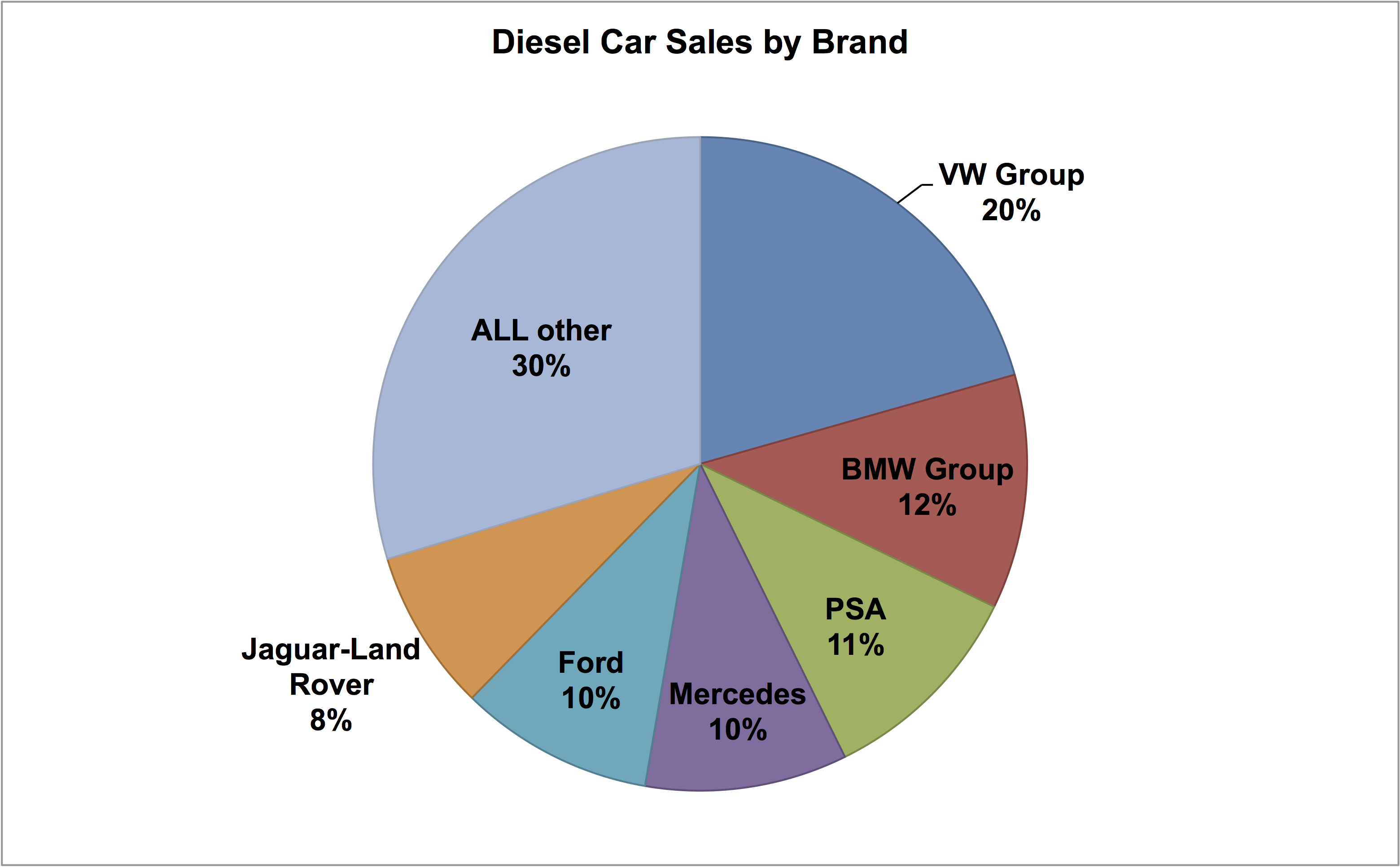 Some companies produce more diesel cars as a proportion of their total sales. Land Rover is the most exposed to diesel, which represents 97% of its total sales, followed by Jaguar (82%), Volvo (81%), Mercedes (79%) and BMW (72%).*** The Jaguar-Land Rover Group recently announced a scaling back in production of diesel engines in the UK due to this over-exposure to falling demand for diesel.
Even though overall sales of diesel cars are plummeting, some brands remain stubbornly committed to diesel. In the UK diesel sales were down 37% in March 2018 compared to March 2017.** But the new VW CEO Herbert Diess says diesel will remain core to VW's future business model.
Only Toyota, Mitsubishi and Lexus (owned by Toyota) outsold diesel with alternatively-fuelled vehicles (mainly hybrids) in 2016.
Commentators expect the sale of diesel cars to continue falling in the UK to as low as 15% as soon as 2025.
*Source: Department for Environment, Farming and Rural Affairs
**Source: Society of Motor Manufacturers and Traders
***Source: Driving and Vehicle Licensing Agency