Chapter 1 : Introduction to Pharmacy
Topics covered in this snack-sized chapter:
The practice of compounding drugs and providing drug related information to consumers
The art, practice, and profession of preparing, preserving, compounding, and dispensing medical drugs
Pharmacists are concerned with the preparation, distribution, and use of drugs.
Members of this profession are called pharmacists or druggists.
They are allied health professionals who generally practice in a pharmacy.
Their focus is on safe and effective medication use.
The word "pharmacy" also refers to a place where medicinal drugs are dispensed or sold.
Also commonly known as a drugstore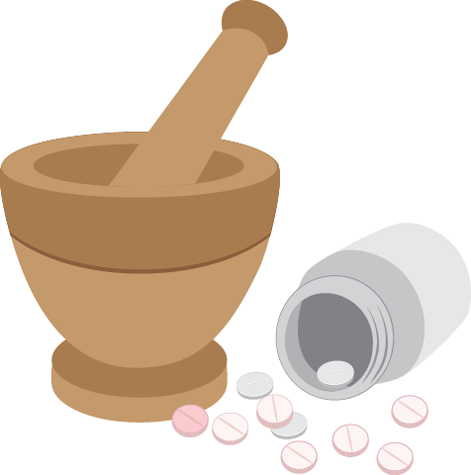 A pharmacy's scope of practice includes the customary mixing and distribution of drugs as well as modern services including clinical services, reviewing drug safety and efficacy, and giving out necessary information about drugs.
The field is composed of different disciplines, namely:
Pharmacognosy: the study of medicines derived from natural sources
 Subdivision of the area of medical science known as materia medica
Concerned with pharmaceutical drugs and their:
Trained and licensed pharmacists share the responsibility of uncovering new drugs and synthesizing organic compounds of therapeutic value with the chemical and medical professions.
Duties of a pharmacist include:
Filling prescriptions written by physicians or dentists
Preparing labels for medicines
Giving patients directions on how to use their drugs
The word originated from the Greek word pharmakon which means "drug" or "medicine".
Earlier, there were a number of responsibilities under the field of "pharma" which included but were not limited to:
Giving general medical advice
Services like surgery and midwifery (performed by other specialists nowadays)
Most of the time, the pharma managed its work through a retail shop which not only sold ingredients for medicines, but also tobacco and other recreational products.
Since the work of a pharma was the investigation of herbal and chemical ingredients for possible drugs, it is considered an ancestor of modern sciences on chemistry and pharmacology.
In antiquity, pharmacy and the practice of medicine were often considered one entity, and were sometimes under the direction of priests, who tended to the sick but discriminated based on religion.
Until the founding of pharmacy as an autonomous science, there was still a historical evolution from ancient history to the present day that marked the course of this field and its connection to that of medicine.
Once, pharmacists compounded their own medicines, but today pharmaceutical manufacturers supply most of the drugs we use.
Pharmacists must still have the knowledge to prepare antiseptic solutions, ointments, and other types of treatment.
Nowadays, also advise clients on the selection and use of over the counter drugs or drugs that don't require prescriptions
Furthermore, are also responsible for the legal sale of narcotics and poisonous substances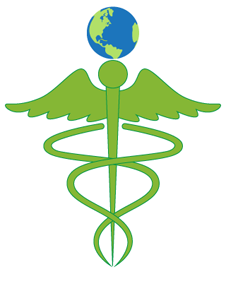 Nowadays, prepare and prescribe medicines
Not only compound prescriptions but also manufacture medicines in bulk for general sale
Pharmacy students must take courses that include biological sciences, chemistry, and mathematics, as well as humanities.
Professional courses are also essential which include:
Pharmacists may work in:
The American Pharmaceutical Association is the national organization of pharmacists in the United States.
Seeks to maintain high standards of practice among its members
Pharmacists are the primary health professionals when it comes to drugs, and the health professional a patient will see face to face most often; they should be (and are) experts on drug therapy.