Awami League's trusted man in Budapest
Bangladesh Army criticisms of the whistleblower in Al Jazeera's film conflict with his role hosting ministers in Hungary over a five year period.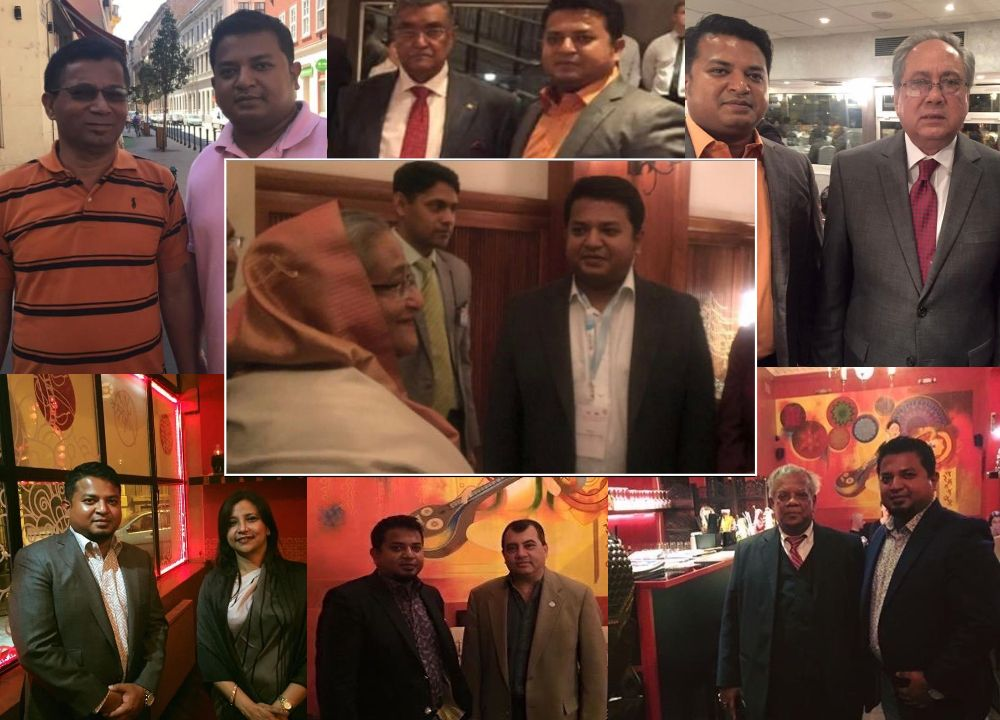 The whistleblower central to Al Jazeera's investigative documentary, "All the Prime Ministers Men", which exposed political and financial corruption at the heart of the Bangladesh state, hosted numerous Bangladesh Awami League ministers in Hungary between 2012 and 2019, including organising key logistics for the visit of Prime Minister Sheikh Hasina at the end of 2016.
The disclosures, evidenced by photographs and documentation obtained by Netra News, contradict the repeated claims made by the Bangladesh military and government supporters who have sought to represent the whistleblower as a "drug addict", a "thief" and a forger of "credentials of army officers."
In particular, Zulkarnain Saer Khan — referred to as "Sami" in the film — was vetted by Bangladesh's law enforcement and intelligence agencies in preparation for Sheikh Hasina's 2016 visit to Budapest and given a security clearance.
"If I was all these things claimed now by the Bangladesh Army and in the government propaganda, why did they give me security clearance in 2016? And why was I asked by the Bangladesh embassy in Austria to arrange the transport and mobile communication for Sheikh Hasina's trip and those of many other ministers right up to 2019?", Khan told Netra News.
Khan arrived in Hungary in 2013, establishing his first restaurant that year. He started to host Bangladeshi ministers from March 2015, when Matia Chowdhury, the then agricultural minister, came to Budapest.
"There was no official embassy of Bangladesh in Hungary and few Bangladeshi nationals were living there, so I was asked by the Bangladesh ambassador in Austria to help out ministers who came through Hungary," Khan recalled. "Matia Chowdhury stayed at the Novotel in Budapest for two or three days. She did not have any vehicle, and so I organised a car for her and her private secretary. I also helped her get halal food."
Around this time, Khan got to know Ambrus Nyerges, who was the honorary consul general of Bangladesh in Hungary. In August 2015, Nyerges appointed Khan as a "trade and investment advisor of the consulate of Bangladesh subject to the instructions of the head of mission, the consul general".
The appointment letter stated that "the consulate of Bangladesh/Budapest requests the concerning organizations to provide him all the necessary assistance to carry out his duty." 
In October 2015, Bangladesh's ambassador in Austria, Abu Zafar, asked Khan to host Tarana Halim, then the state minister for post and telecommunications, who had come to Budapest with a delegation of about seven to eight people to attend an international conference. "I organised a city trip for her delegation and hosted two dinners in her honour, one at my restaurant and another at the upmarket Buddha Bar hotel restaurant," Khan recalled.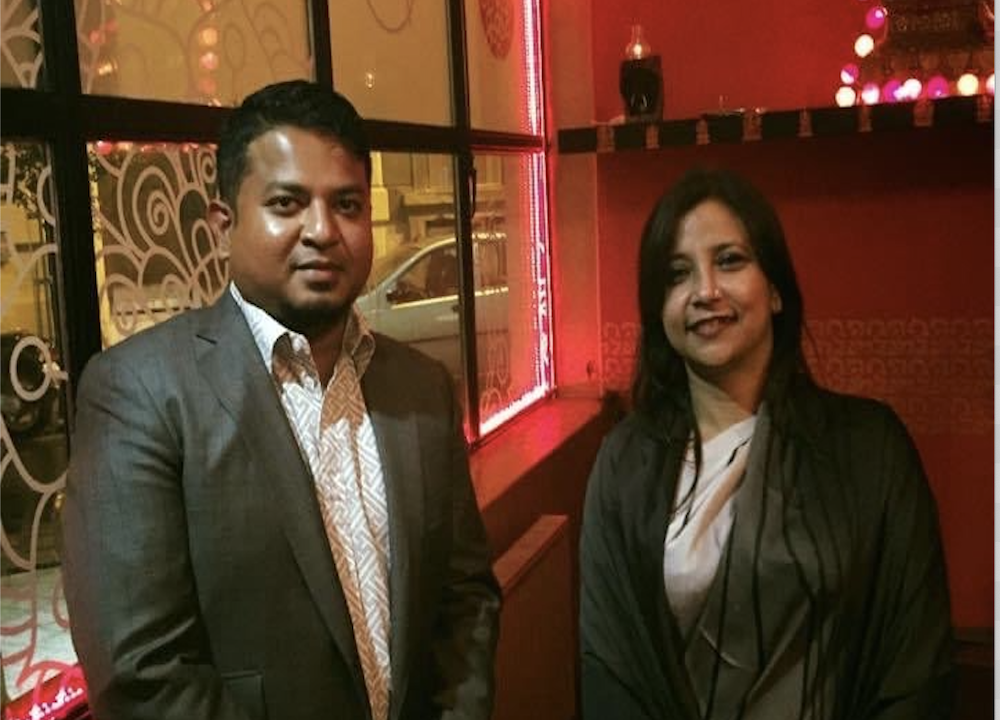 That November, it was the turn of Amir Hossain Amu, who was at that time the minister of industries, to be hosted by Khan, "He had some work to do in Hungary. He arrived in Austria first and the ambassador called me and said that the minister wants to visit Budapest. So I organised a car and accompanied him on his trip to the city. The ambassador was also present with us."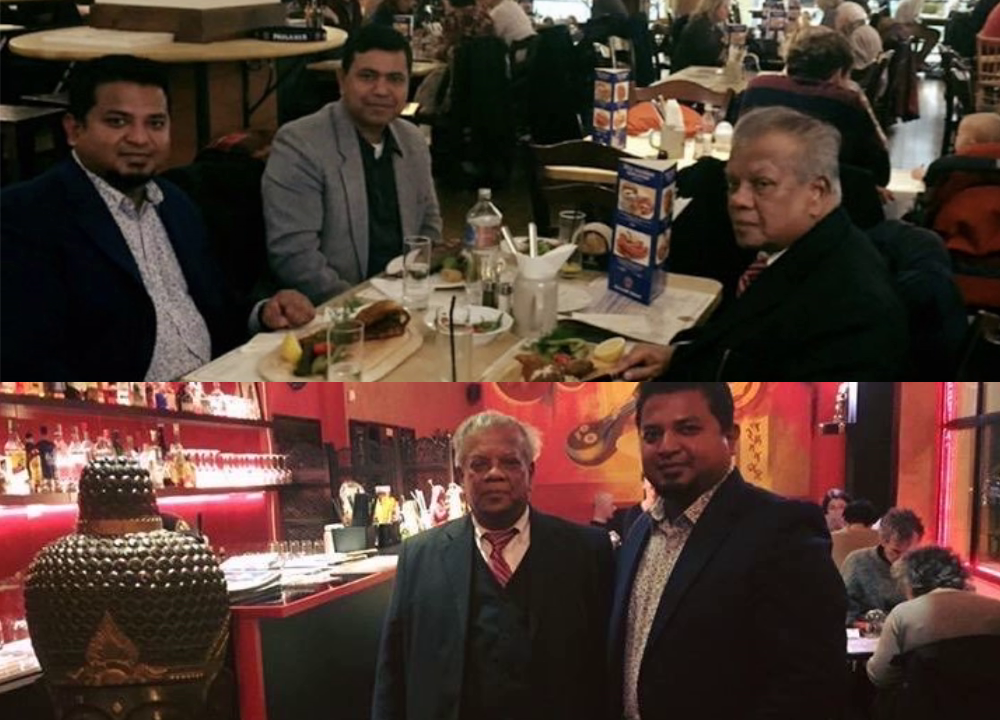 And in December 2015, Khan was asked to host Saber Hossain Chowdhury, the president of the Inter-Parliamentary Union from 2014 to 2017, who came to Budapest, "I just hosted a dinner for him along with about five other people."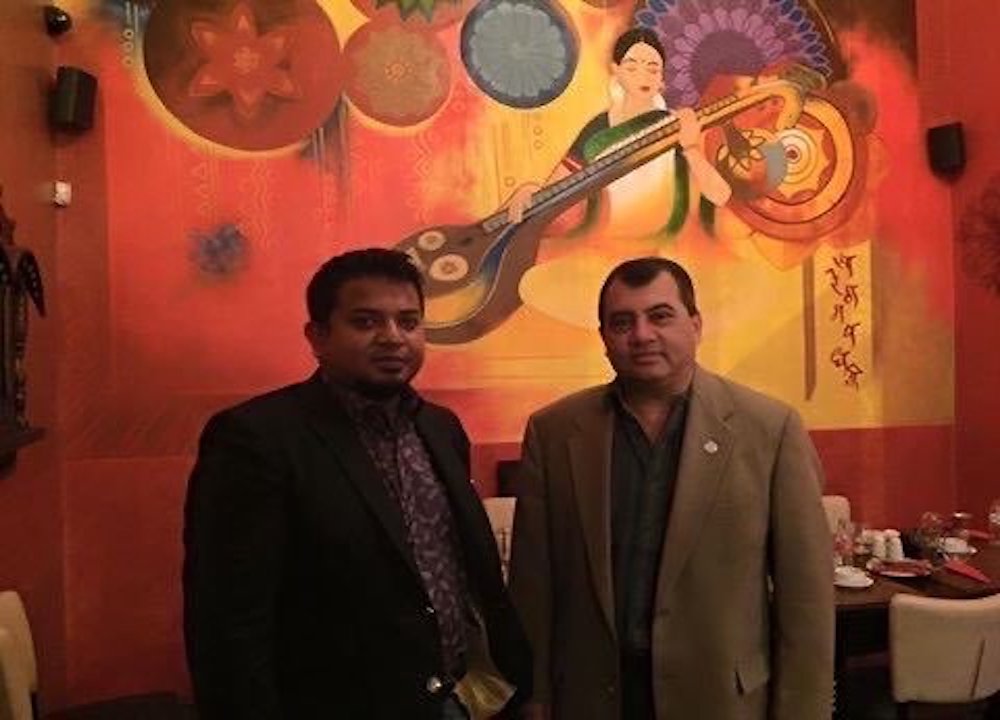 In March 2016, the ambassador came to Budapest and met Khan along with other Bangladesh businessman in the latter's office. "He said that Sheikh Hasina was coming to Budapest towards the end of the year and he needed help in organising hotels, vehicles, SIM cards and food for both her and the delegation. I agreed to help," Khan told Netra News.
"In April, the following month, I was asked to submit my passport, details of my companies, my Hungarian resident permit to the embassy to get security clearance from the Bangladesh government. I was told by Mr. Shabab, the then head of chancery at the embassy in Austria, that in situations like this, the normal protocol was to get vetted and that inquiries would be made by DGFI, NSI and special branch of the police."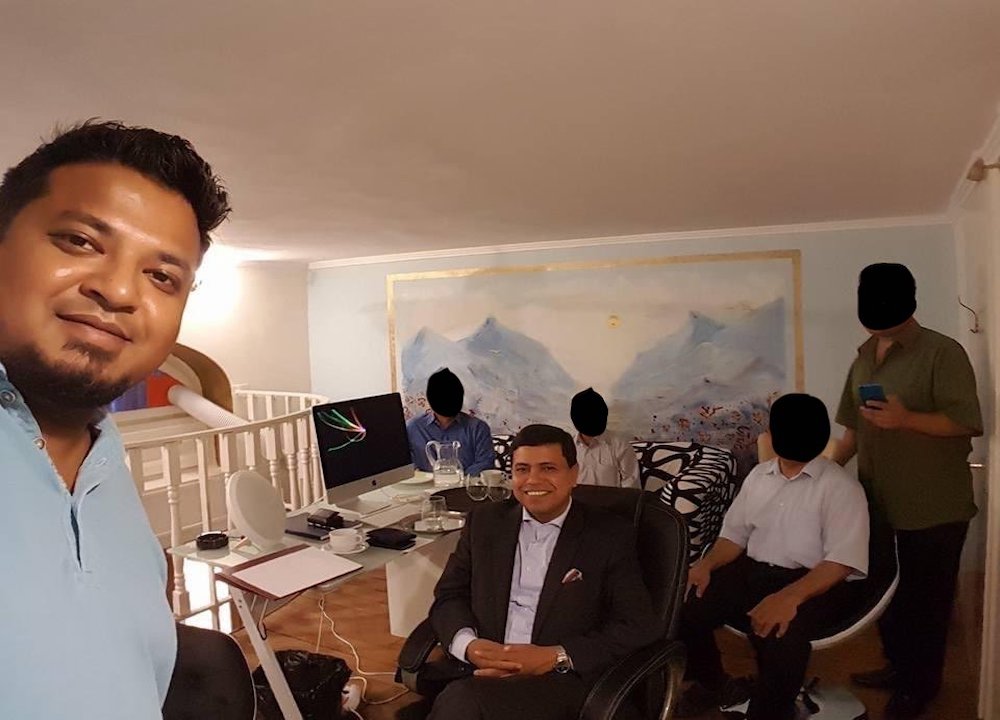 The Directorate General of Forces Intelligence (DGFI) is the Bangladeshi military intelligence agency answerable only to the prime minister. National Security Intelligence (NSI) is another national intelligence agency.
In July 2016, Khan went to Austria to meet the ambassador who informed him that he had received his security clearance, "The ambassador gave me a copy of the security clearance and briefed me about the plan for Hasina's visit. Other embassy officials were present."
As Khan recalled, Sheikh Hasina arrived in Budapest on November 27th 2016, "The prime minister stayed at the Grisham Palace. They had about 20 to 30 rooms booked there. Hasina herself took over rooms 406 and 407. Half of the delegation also stayed at the Marriot Hotel which I helped to organise."
Khan organised 33 vehicles for the delegation — Range Rovers, BMWs — from a company called Royal Limousine, as well as 70 Hungarian SIM cards for the phones of Sheikh Hasina, and her delegation which included her sister, Sheikh Rehana. Documents show the list of vehicles that were rented as well as how the SIM cards were linked to Khan's account. The vehicles in total cost 70,000 euros.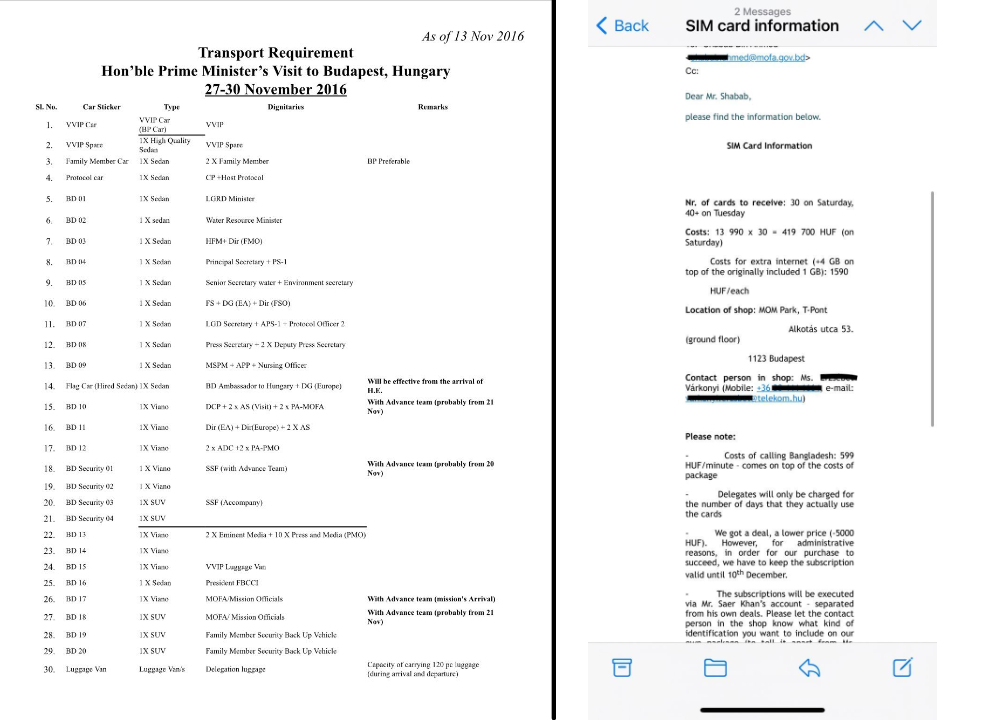 Khan also organised a boat trip down the Danube on November 27th. Sheikh Hasina was supposed to have taken part but her plane had engine problems and she arrived late. However, other members of the delegation came. Among them were Water Resources Minister Anisul Islam Mahmud and Khandaker Mosharraf Hossain, the father-in-law of Hasina's daughter, who was then the minister for local government and rural development.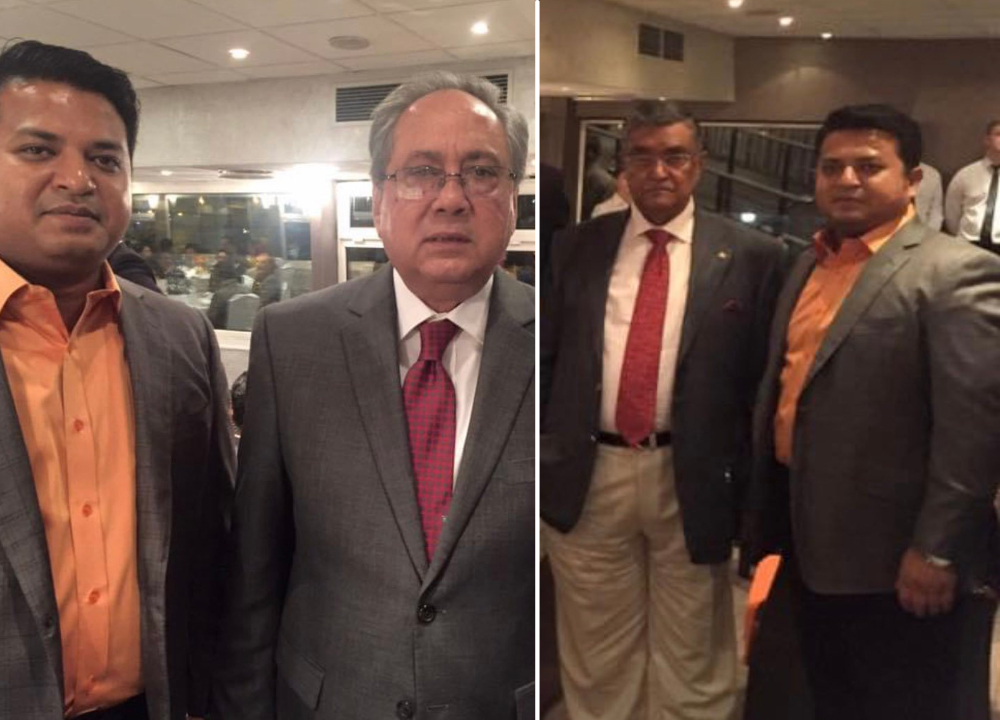 Hasina's security detail also ate at one of Khan's restaurants.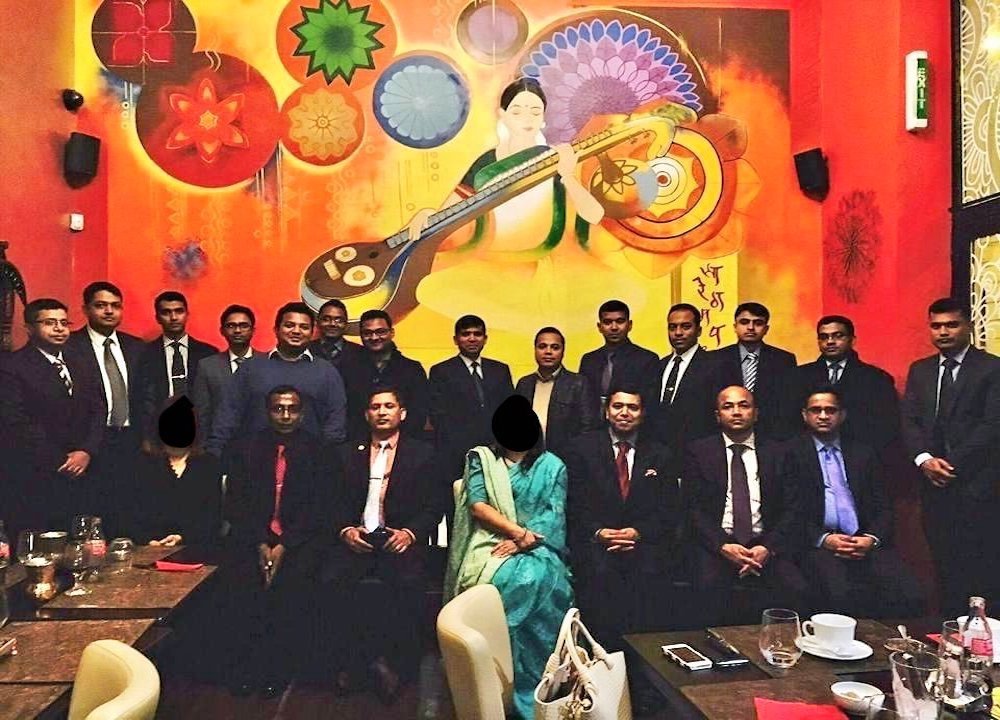 As photographs show, on the last day of the trip, Khan met up with Sheikh Hasina herself.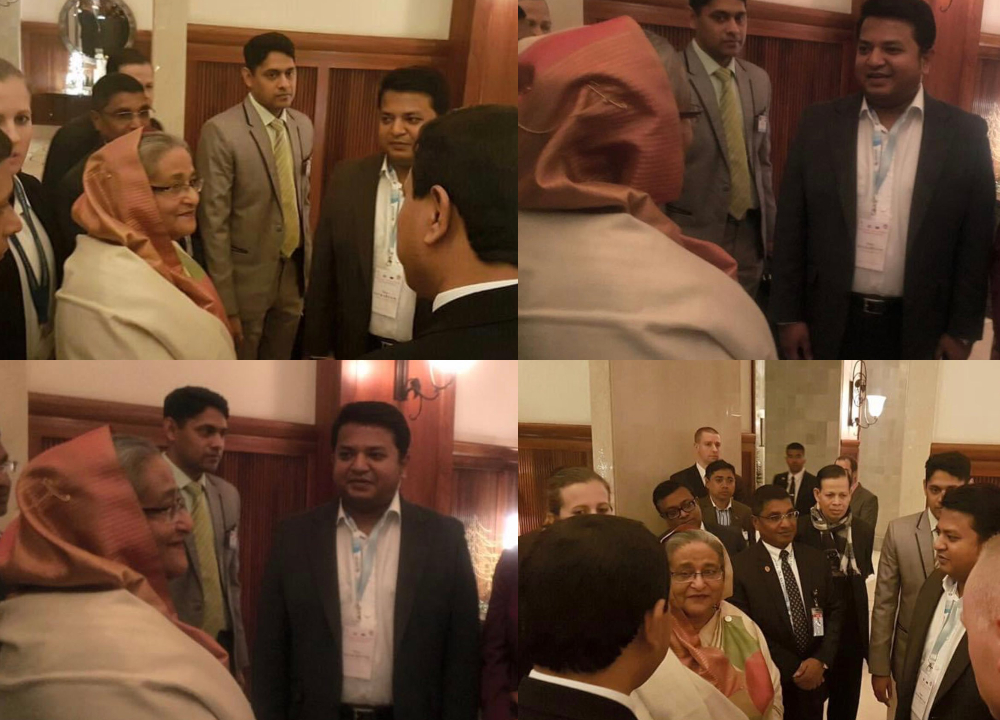 During the trip, the Bangladesh embassy in Austria gave the prime minister the gift of a painting which showed Sheikh Hasina as a young woman with her father Sheikh Mujibur Rahman. Khan organised for a Hungarian artist to paint the picture from a photograph.
After Hasina left, in December 2016, Bangladesh's ambassador in Austria came back to Budapest and gave Khan a special letter of thanks.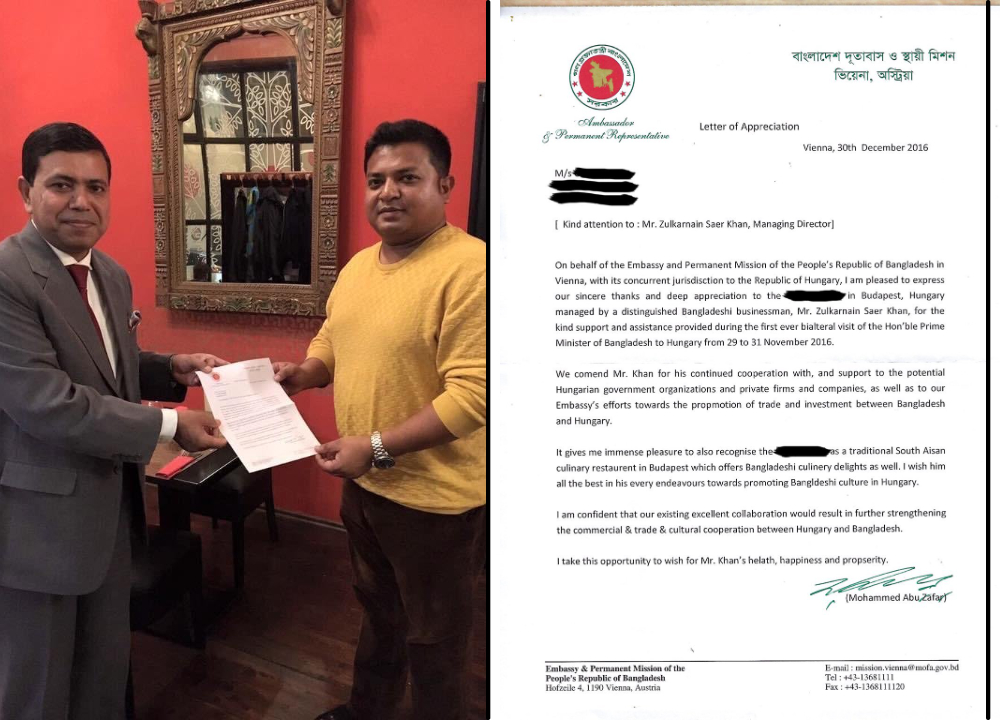 In July of the following year, 2017, the Bangladesh embassy in Austria contacted Khan again and told him that Enamul Haque Shamim, then an organising secretary of the party and now a deputy minister of the government, was coming to Budapest on a personal trip, "I provided him with a car and driver, took him sightseeing and had a few meals with him and his family."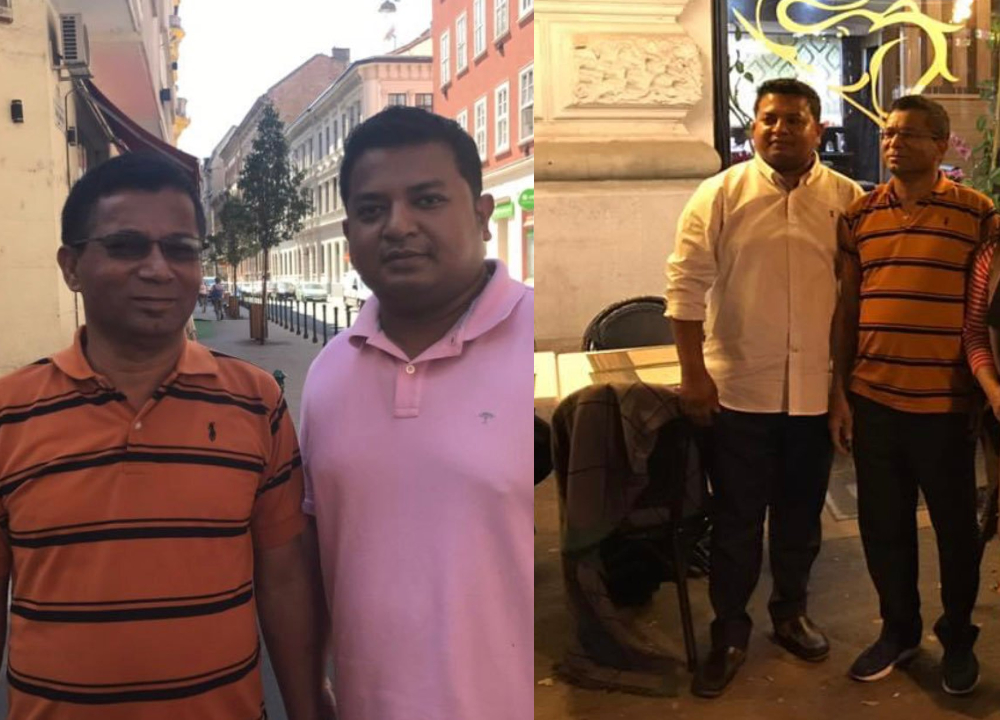 Visits by ministers and others linked closely to the Bangladesh government continued in 2018 and 2019.
In 2018, a group of personnel with the Special Security Forces (SSF), which is responsible for providing personal security to the president and prime minister of Bangladesh, were also Khan's guests, "They were receiving some close security protection training in Poland and they came over to Hungary. I organised a big van for them and they all came to my restaurant."
"The new water resources minister, Colonel [retired] Zahid [Faruk Shamim], also came to Budapest in 2019 and we had dinner at my restaurant," Khan said. This was again organised by Bangladesh's embassy in Austria.
As the Al Jazeera film shows, DGFI officials also visited Khan twice in February 2019, which was when they were involved in purchasing the Israeli-origin surveillance equipment and being trained by Israeli intelligence experts.
Netra News asked Abu Zafar, who was the Bangladeshi ambassador in Austria during this whole period, whether he could confirm his involvement in asking Khan to host the prime minister, ministers and other Awami League leaders in Budapest. He did not respond. Zafar is currently Bangladesh's envoy in the United Arab Emirates.
We also asked the military's press wing to comment on how its criticisms of Khan were consistent with both the security clearance Khan had received in 2016 and the role he played in hosting the prime minister and other governmental and party figures over a five-years-period in Hungary. No response came from them.●