Hotel Alpha - Booking and Reservation Template
A complete hotel reservation HTML5 template
---
created: 10/11/2017
latest update: 19/07/2022
by: Theme Vessel
Hotel Alpha is a premium HTML5 template for hotel reservation related websites which is built with the bootstrap (version v5.0.2). This template is suitable for any hotel, resort, travel, hotel booking system, resort booking, corporate, etc. The whole template is made with excellent responsiveness. It provides Four different layouts of HOME page. It also contains 36 individual HTML files with 100% responsive & W3C HTML validate coding. All HTML & CSS codes are commented properly so it's easily customizable.
The template made with bootstrap framework (version v5.0.2). And some jQuery plugin to give a nice look and functionality. We use Google Font, Flaticon, Font Awesome Icon to make the template. You must have to keep all these dependencies if you wish the template work same to you as preview.
The template created with the help of:
Bootstrap 5
Animate CSS
Google Fonts
Jquery
Google Map API v3
jQuery Plugins

Bootstrap Submenu
Bootstrap Select
Bootstrap Datepicker
jQuery Filterizr
jQuery ScrollUp
mCustomScrollbar
YTPlayer
WOW js
jQuery Easing

Icons

Flaticont
Linearicons
Glyphicon
Font Awesome
File Structure is like:
CSS
Fonts
Images
JS
HTML Files
The Hole HTML is properly commented (with starting and ending comment). So you can easily find your necessary code and change easily.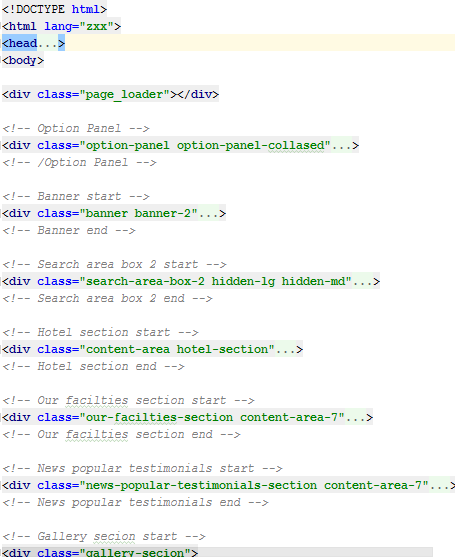 The Style css contain a well table of content about inner contents.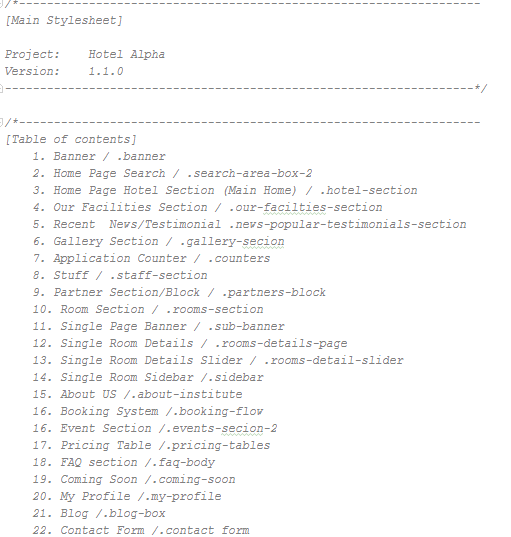 I use some short of JS files to configure the template. Such as
Filterize Room Galleries (jquery.filterizr)

Filterize Room on home and gallery page

Google Map (https://maps.googleapis.com/maps/api/js?key=AIzaSyB0N5pbJN10Y1oYFRd0MJ_v2g8W2QT74JE)

Contact Map
Hotel Location (Single Room Page)

WOW Js (wow.min.js)

Animate element when scroll on that element

Bootstrap Select (bootstrap-select.min.js)

To manage the dropdown selection

Background Youtube Player (jquery.mb.YTPlayer.js)

Youtube video player on banner background

Bootstrap Submenus (bootstrap-submenu.js)
Scroll To UP (scrollUp.js)
Customize Scroll bar (jquery.easing.1.3.js)

Customize scroll bar with smooth effect
The template is available in 12 different color.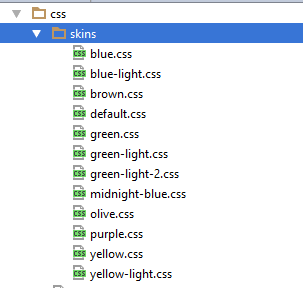 You can find all of the color schema in css/skins folder. by default default.css is activated, but you can choose any of them with your template.
Thanks to buy our template. If you have any problem to integrate this template or need any help about the template free to contact.
Mail to: me.anarulislambhodro@gmail.com