A Comprehensive Guide on How to Form an LLC in California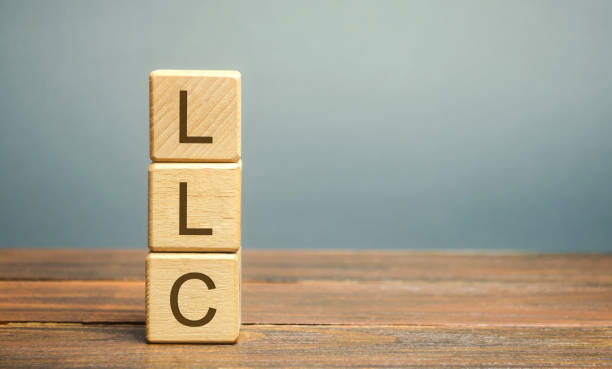 Establishing a Limited Liability Company (LLC) in California is an attractive option for entrepreneurs and business enthusiasts due to its flexibility, liability protection, and tax advantages. An LLC combines the limited liability of a corporation with the operational ease of a partnership. If you're considering forming an LLC in California, here's a step-by-step guide to navigate the process.
Name Your LLC: Select a unique name for your LLC that complies with California naming requirements. The name must end with "Limited Liability Company," "LLC," or abbreviations like "L.L.C." Ensure the name isn't already in use by checking the California Secretary of State's business search tool here.
Appoint a Registered Agent: Every California LLC must have a registered agent for service of process. This individual or entity will receive legal documents on behalf of the LLC. The agent must have a physical address in California. You can designate yourself, a member of the LLC, or hire a professional registered agent service.
File Articles of Organization: To officially form your LLC, file the Articles of Organization with the California Secretary of State. You can do this online through the California Secretary of State's website here. This document includes essential information such as the LLC's name, the registered agent's information, and the LLC's management structure.
Create an Operating Agreement: Although not mandatory, it's highly recommended to create an operating agreement. This internal document outlines ownership structure, member roles, voting rights, profit and loss distribution, and operational procedures. It helps prevent misunderstandings among LLC members and solidifies the LLC's internal workings.
Obtain an Employer Identification Number (EIN): An EIN is necessary for tax purposes and is obtained through the IRS. You can apply for an EIN online for free on the IRS website here.
Comply with California Tax and Regulatory Requirements: Depending on your business activities, you may need to obtain business licenses or permits from the state or local authorities. Additionally, ensure you understand California's tax obligations, such as income tax, sales tax, and employment taxes. The California Department of Tax and Fee Administration website provides detailed information on state taxes.
File Statement of Information: California LLCs must file a Statement of Information with the Secretary of State within 90 days of formation and then biennially. This document updates the state on the LLC's current information, such as the names and addresses of managers or members. You can file this form online via the California Secretary of State's website here.
Forming an LLC in California involves several steps, but the benefits, including limited liability, flexibility in management, and potential tax advantages, make the process worthwhile for many entrepreneurs.
It's important to keep in mind that this guide serves as an informative resource, and it's recommended to consult with legal and financial professionals or advisors to ensure compliance with all legal requirements and to address specific needs based on your business goals.
By following these steps and leveraging the resources provided by the California Secretary of State and other state agencies, you can set up your LLC efficiently and effectively, paving the way for your business endeavors in the Golden State.
To find more infromation about How to form an LLC in California, then check our website.