Diesel scrappage schemes: saving face but not our health
---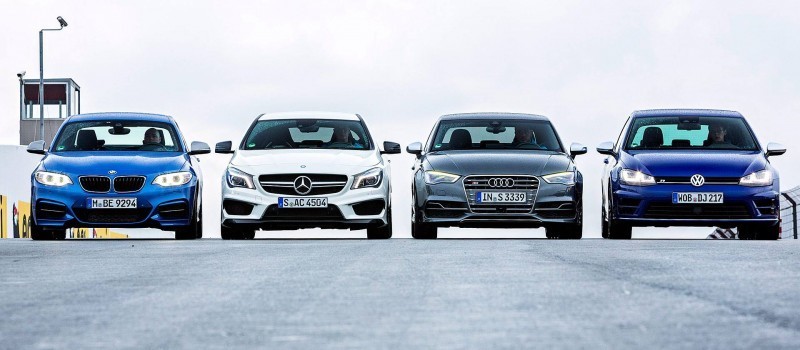 Over the last week BMW, Mercedes and VW have each announced diesel car scrappage schemes in the UK and Germany. But what do these schemes really offer and what are the car manufacturers really up to? Here's what you need to know.
What's on offer to UK drivers so far:
Mercedes: If you have owned a diesel vehicle made between 1992 and 2010 for at least 6 months, you can get £2000 off a new car. You'd have to buy the newest diesel (Euro 6 standard, as set by the EU) an electric, or a plug-in hybrid, all of which are pretty pricey.
BMW: If you have owned a diesel car of Euro 4 standard or older for at least 12 months, you can get £2000 off a new diesel, electric or plug-in hybrid. The cheapest BMW on their website is still more than £20,000 so again, this is still a pretty pricey purchase. 
VW and subsidiary brands: VW is offering German customers €10,000 (£9000) to trade in a diesel car for a newer Euro 6 diesel, with additional incentives of over €2000 more if the purchase is a hybrid or electric. Supposedly they intend to offer a 'similar scheme' in the UK.
Ford: If you own a diesel made before 2010 or a petrol car by any brand, Ford are offering £2000 off any new diesel or petrol car.
What's the catch, and what's in it for the car companies?
These schemes will put more Euro 6 diesel cars, which still emit far more than they should, on our streets. Many vehicles admit as much as 18 times as much as car companies claim they do. New limits coming into force this September will still permit cars to pollute over double the standard for years to come. There's no such thing as 'clean' diesel and never will be.
Secondly – the companies must offer more and cheaper 100% electric vehicle models if we are to reduce air pollution and greenhouse gases with the urgency required to protect the health of people living in cities and keep to the Paris climate agreement targets.
Although scrappage schemes are a recognition of the vastly unfair position this industry has put the average car-driver into – by selling people toxic diesel cars for so long – these schemes also show how the industry is attempting to defend itself – and its profits – in the face of the terminal decline of diesel. Car sales in the UK have been falling for each of the past four months, and a scrappage scheme is a simple way for companies to get the numbers up fast. If the industry truly wanted to clean up our air, they would be ditching diesel completely and outlining their plans to go 100% electric across their vehicle range.
The timing of these announcements looks much more like an attempt to curry favour with German politicians voters ahead of the September national elections in Germany, where diesel is fast becoming a key election issue following the most recent episode in the ongoing German diesel car manufacturers scandal saga – where the big German brands were found to have been colluding with each other to weaken pollution standards for decades. German Chancellor Angela Merkel recently switched from support for diesel manufacturers to an indication that she agreed diesels days are numbered – a significant step-change that can only have panicked the car cartel into proposing these scrappage schemes.
Customers should have the right and freedom to choose which vehicle, if any, they want to switch to and a really progressive scheme would help to kick start the shift to electric vehicles. For maximum uptake it should offer credits for car sharing or public transport, as a lower-cost alternative for those who need it the most. Such a scheme should be run by the government, with car companies chipping in with the funding. The schemes introduced by car companies like Mercedes and BMW however are clearly more of a PR exercise and clearly designed more to protect their profits than the health of drivers, who suffer most from diesel fumes. 
So what should I do with my diesel car?
If you're a diesel car owner, especially from one of the German brands that are going on the diesel defensive, then this could be a useful way to top up the government grant of £4500 for electric cars and could make an electric car much more affordable. That's if switching to public transport or car sharing isn't a viable option for you.
But if, like most of the population, you can't afford to buy a new car, then scrappage schemes won't help as they don't apply to second hand cars.
As Volvo has, other car companies urgently need to ditch cars run solely on diesel and petrol to make sure drivers aren't left with more tough decisions to make in the future. These scrappage schemes won't solve our air pollution crisis – transforming the car industry is both the most effective and fairest solution.