Why the Government's fisheries White Paper could mean a bad deal for local, low impact fishing
---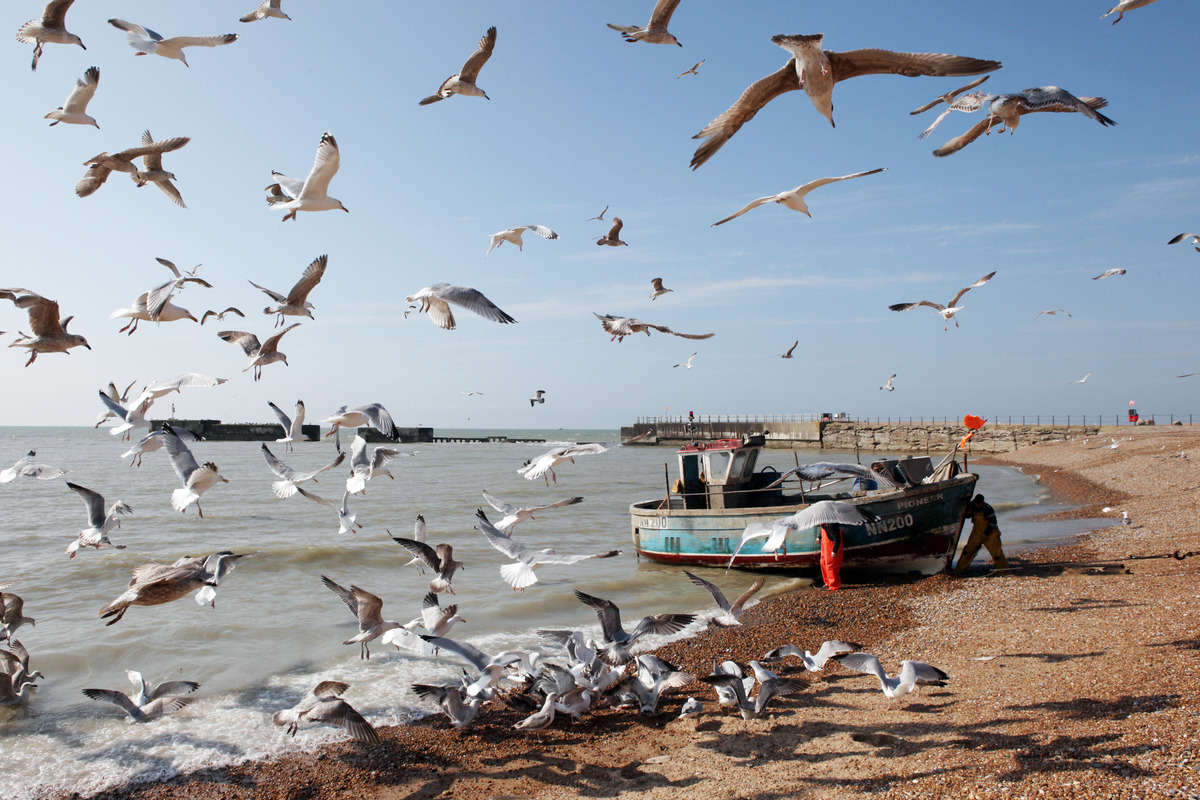 This blog is co-written by Jerry Percy, Director of NUTFA and Paul Keenlyside, Political Advisor at Greenpeace
There is a contradiction at the heart of the Government's long awaited White Paper on fisheries.
On the one hand, the Government sets out the admirable principle that "the fish in our seas, like our wider marine assets, are a public resource and therefore the rights to catch them are a public asset." According to the Government, "our aim is to ensure that UK communities derive maximum benefit from UK quota."
Implementing this principle should, by rights, give a much bigger slice of the pie to local, low-impact fishers across the UK that fish sustainably and deliver huge economic benefits for local communities, but have struggled for years to get access to enough quota to make a living.
Yet on the other hand, the Government commits to keeping the current system of allocating quota – known as the 'fixed quota allocation' system – fundamentally unchanged. This is the system through which just three companies have come to own 61% of English quota, and almost half of English quota is controlled by companies based overseas. That sounds less like a public asset than a private monopoly. So much for supporting coastal communities and sustainable fishing.
So what's going on?
Well, according to the White Paper, the Government expects the UK to have access to additional fishing opportunities after Brexit, and some of that could be made available to the small scale fleet. Should that be enough to reassure the 79% of the UK fleet that is small scale, but currently has access to approximately 6% of the quota?
Absolutely not.
Firstly, there is no reason to assume any additional quota would go to local, low impact boats. The White Paper does not establish that the Government would use transparent and objective environmental, social and economic criteria to allocate new quota. Instead, it floats the idea of a tender or auction system for new quota. Under an auction system there would be every reason to expect quota to be snapped up by cash rich companies – that is, those that own most of the quota already.
Secondly, and perhaps most importantly, there is absolutely no guarantee there will be any additional quota for the UK post-Brexit. In fact the Government admit that: "we do not yet know the outcome of the UK's negotiations to withdraw from the EU or on a future economic partnership". The Government have accepted that the Common Fisheries Policy will remain in place throughout the transition period, and the EU has made it clear that a post-transition Free Trade Agreement would be contingent on maintenance of "existing reciprocal access to fishing waters and resources." Asking local fishers to place their hopes in additional quota after Brexit is to rely on concessions that may or may not be won from Brussels.
Finally, the time scale on which new quota could be expected, if at all, is highly uncertain. We know for sure that there will not be additional quota during the transition period, and there are widely held expectations that the transition period could last far beyond January 2021.
The small scale fleet fought hard for the 2014 reforms to the Common Fisheries Policy to get a fairer deal for fishing that is environmentally and socially sustainable – supported by the UK government at the time. Greenpeace subsequently took the UK government to court over its failure to properly implement these reforms. Now, in its long delayed White Paper, the Government is calling on local, low impact fishers to wait again for an indefinite period for quota that may never materialise. It is clear to small scale fishing representatives what this means: lost jobs, lost boats, lost local fishing landings, lost culture, and lost tradition.
Of course, it is not too late for the government to change course. The draft Fisheries Bill is the perfect opportunity for the UK to take advantage of powers it already has to reallocate quota it already controls to reward those fishing in a more sustainable way.
Only then will the government's high level principles mean anything in practical terms.
Other posts by Jerry Percy