People can't stop looking at these Instagram photos of a Greenpeace ship
---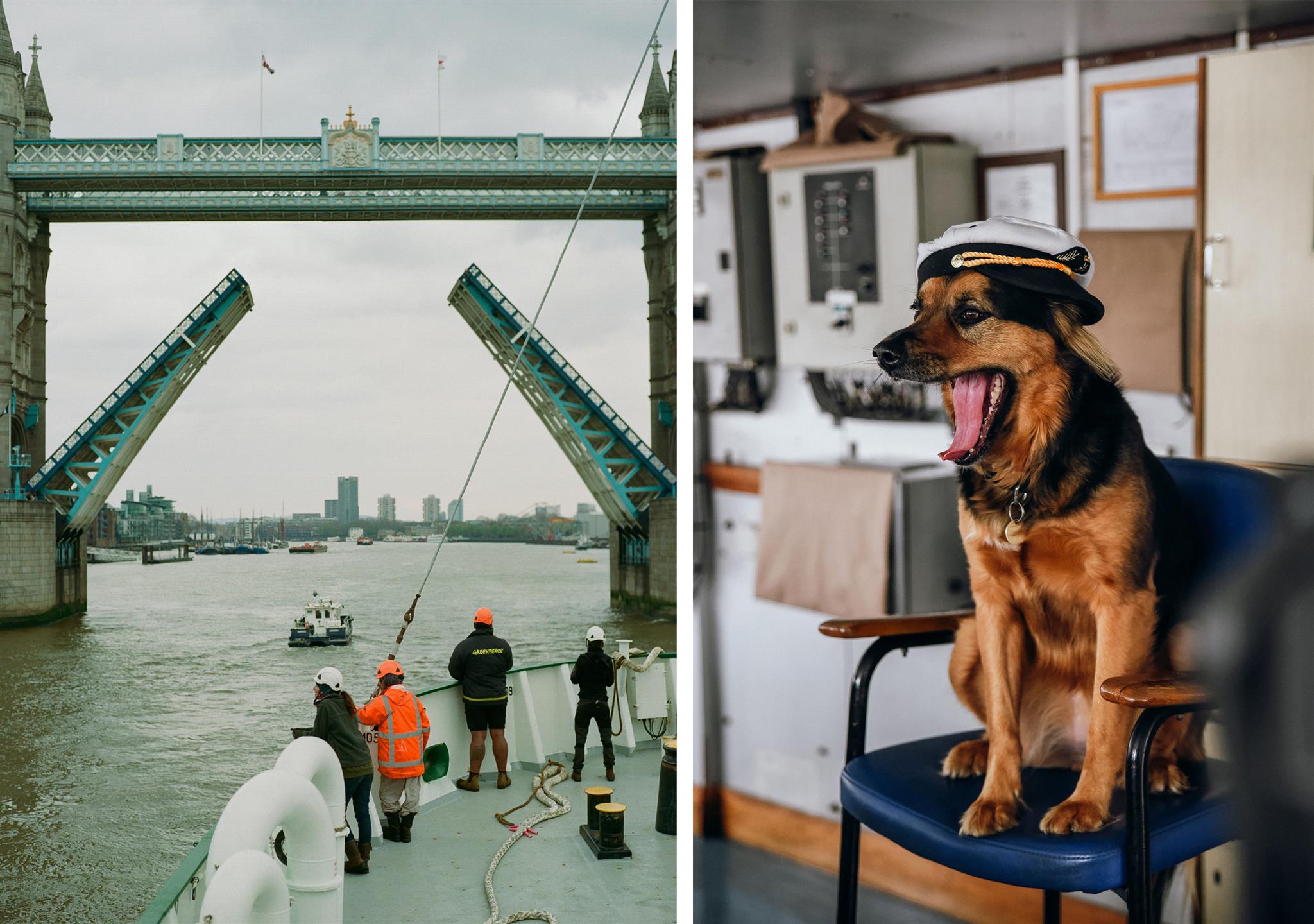 What would you do if you saw the biggest Greenpeace ship right on the Thames? Take its photo of course!
The Greenpeace ship, the Esperanza, briefly visited London before it was due to set off on one of its most ambitious journeys to help protect the oceans. But before it left its perch near Tower Bridge, four incredible UK Instagram photographers were invited aboard to get a taste of life on a Greenpeace ship.
The brief was simple: tell the story of the ship in your personal style. The result? Well, you'll see…
First up: Stacy Cartledge – Stacy's gorgeous Instagram is filled with beautiful classic buildings and lush green surrounds. As someone who briskly walks place to place (too engrossed in my phone tbh), Stacy's feed reminds you that beauty is everywhere – you just have to look up to find it.
Instagram: @whatstacydid
Website: https://whatstacydid.com/
Next is: Yumna Al-Arashi – Yumna is an incredible artist, photographer, writer and filmmaker. A mix of portraits and landscapes, each of her photos tell a fascinating story. And we're in love with the story she captured about the ship.
Instagram: @yumnaaa
Website: https://yumnaaa.com/
Next up: Angela Coomey – you wouldn't have guessed but Angela takes photos exclusively on her iPhone. Based in London, she has captured some of the most gorgeous gems this city has to offer. We were so lucky to have her on board to document Greenpeace's gem.
Instagram: @angelacoomey
Last but not least: Abbie Trayler-Smith – Everytime I go on Abbie's Instagram I immediately smile. Photographer, filmmaker and visual artist, Abbie's portraits are vibrant and bold. Her portfolio speaks for itself; she has traveled across the world to capture some of the most important global issues and crises. So it was a privilege to have her on board.
Instagram: @abbiets
Website: www.abbietraylersmith.com
A picture is worth a thousands words. And as cliche as that may be, it's always been the case at Greenpeace. If you ever watched the documentary film 'How to Change the World', you'll know that it was the image of a whale being pursued by hunters that pretty much launched Greenpeace into the organisation you see today.
Photos are at the heart of Greenpeace, and so are our ships! It was wonderful to have a chance to bring the two together ????
Want to see more of the Greenpeace ship? Follow the Esperanza as it set's out to protect the ocean! Add your name >> https://act.gp/2GdfGep
---
Article Tagged as: Featured, Oceans, esperanza, greenpeace, greenpeace ships, greenpeace uk, in pictures, influencers, instagram, London, photo, photographers, photographs, thames, tower bridge
---
Other posts by Samantha Wockner