Join us in Lancashire for a rally to say NO to fracking
---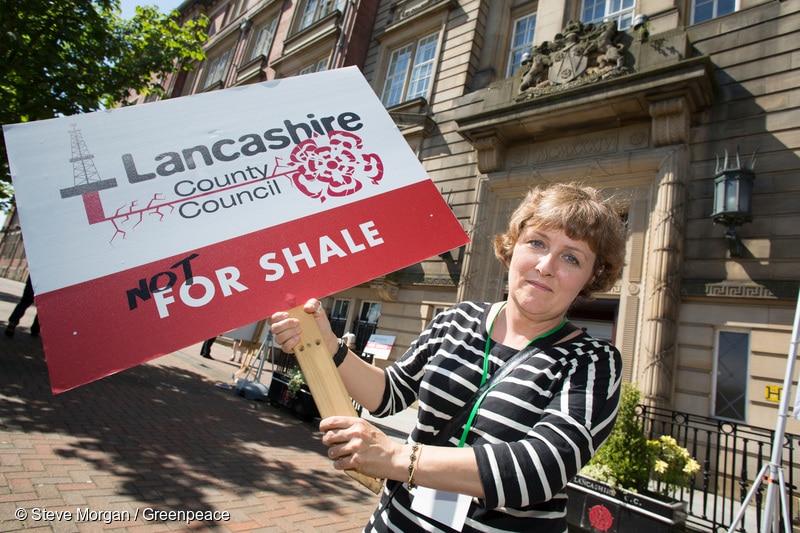 Last year our movement to stop fracking won a huge victory when Lancashire council voted against Cuadrilla's bid to drill for shale gas. But now ministers in David Cameron's government have recalled the decision, meaning that very soon the council could be overruled — and fracking could be given the go ahead.
The public inquiry into the council's decision will be held at Blackpool FC stadium, so we'll be outside to show the public support Lancashire's decision and to rally behind the witnesses who will be registering their opposition to the application.
Here's more info about what's happening on the day:
What: Rally to say: 'Don't frack Lancs'
Where: Close to Blackpool FC Stadium (precise meeting point will be added here when we've got confirmation)
When: Tuesday 9 Feb, from 9am to 11am
From 9:30am onwards there'll be speeches (including some special guests), music, and it'll be a great chance to meet other like-minded people who are working hard to stop the spread of shale gas industry.
After the rally there will also be a group trip to see the Through Our Eyes exhibition: a photovoice exhibition that shows what it means to live under the threat of fracking. It captures residents' individual perspectives in their own words and images. The exhibition is on display at Blackpool Football Club Hotel and all are welcome to attend.
Other posts by Richard Casson