Our oceans are finally getting the top-table attention they deserve
---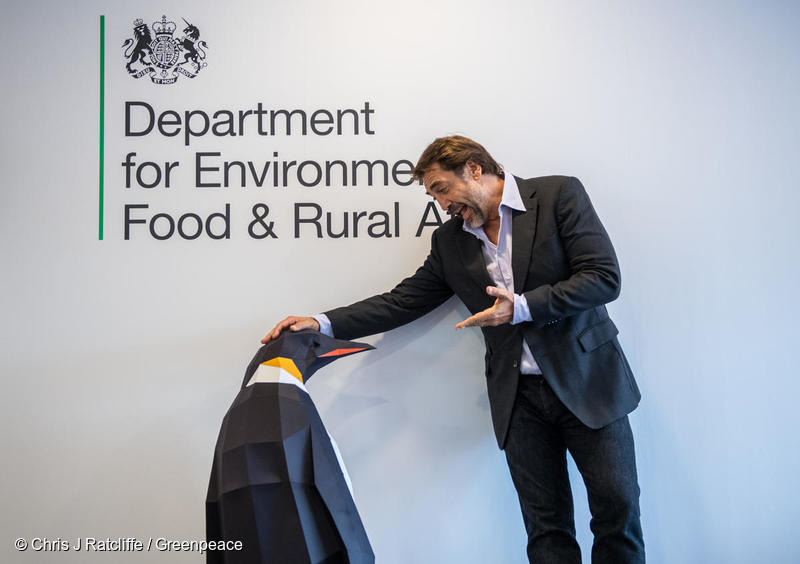 In July, as a result of our campaign, Boris Johnson gave public backing to an Antarctic Ocean Sanctuary. This was a big deal: he was the first Foreign Secretary around the world to vocally support our campaign and commit to prioritise Antarctic protection.
But Boris Johnson then stepped down as Foreign Secretary. So it was up to us to make sure that his replacement, Jeremy Hunt, felt the same surge of public support for ocean protection. We wanted him to commit to raising Antarctic protection with the other countries that will decide this October whether to create an Antarctic Ocean Sanctuary.
An Antarctic Ocean Sanctuary would cover an area five times the size of Germany, creating a safe haven for penguins, whales and seals. It would put the waters off-limits to industrial exploitation and help us avoid the worst effects of climate change.
1.8 million people around the world are now calling on governments to create an Antarctic Ocean Sanctuary. In the UK, over 290,000 people have signed our petition to the Government to do everything they can to protect the Antarctic. When we work together, we can have a massive impact.
What does that impact look like? Well, this summer, over 20,000 people took the next step after signing the petition and wrote to their local MP, asking them to raise Antarctic protection with the Government. Some people have even met their MP to discuss this.
Members of Parliament have a duty to listen to the concerns people living in their local area, and then lobby Government ministers on our behalf. We know that practically every MP has now received a message about the Antarctic Ocean Sanctuary, and over 100 of them have written to the Foreign Office, urging ministers to make Antarctic protection a diplomatic priority.
MPs from across the political spectrum have also been raising the issue in Parliament and showing their support for an Antarctic Ocean Sanctuary on social media. Environment Secretary Michael Gove recently met with Oscar-winning actor Javier Bardem to discuss Antarctic protection. Javier Bardem joined Greenpeace's expedition to the Antarctic earlier this year, so wanted to share his personal stories about why we must protect this icy wilderness – and introduce Michael Gove to our penguin! Alan Duncan, the minister for the polar regions, has also voiced his support for protecting the Antarctic.
As a result, Jeremy Hunt has replied to these MPs and written to Greenpeace, confirming that the UK is "actively advocating" for an Antarctic Ocean Sanctuary, which "would give the best chance for this unique ecosystem to adapt largely undisturbed to the expected future changes to their habitat." This is exactly what we need our government to be doing from now until the final decision is made. Thanks to all of you, we've helped convince the Foreign Secretary why he needs to protect the Antarctic.
I'm a campaigner in Greenpeace UK's oceans team, leading our campaign to create the world's largest protected area in the Antarctic ocean.
Other posts by Louisa Casson