How Standard Chartered is funding forest destroyers
---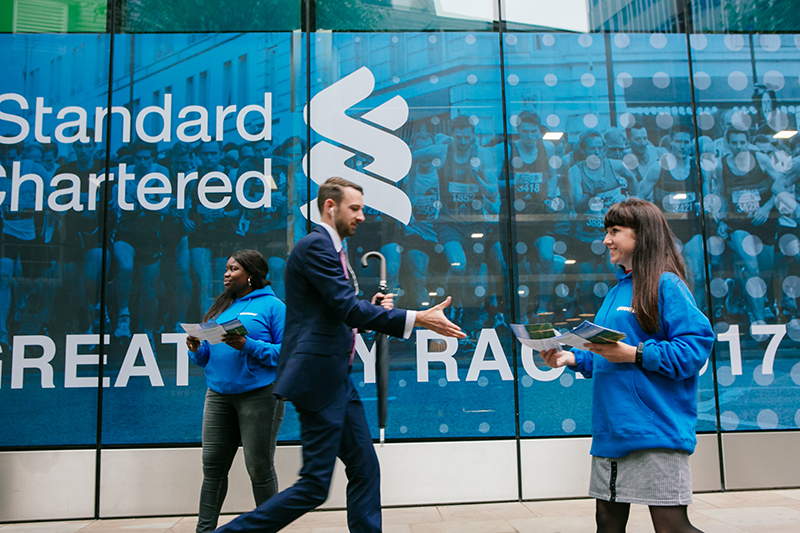 Standard Chartered might not be that well known in the UK, but they're a major global bank. They're also heavily involved in the palm oil business and our investigations have shown that they're funding some of the worst companies out there.
Back in March, after thousands of Greenpeace supporters paid for a newspaper advert demanding that Standard Chartered and other banks stopped funding forest destruction, Standard Chartered promised to improve their policies about lending to palm oil companies
We're still waiting.
We've been talking to Standard Chartered over the past few months. There are some positive improvements but unfortunately their new policy would still have too many loopholes. It wouldn't be strong enough to make sure they're only doing deals with palm oil companies that protect forests and people.
For instance, they don't want to publish deadlines for companies to comply with the most important elements of the policy, such as publishing their own plans to protect forests. And while growers and producers are required to have these plans, palm oil traders aren't. Traders are a huge part of the palm oil picture, so letting them off leaves a big hole in efforts to reform the whole industry.
The companies that Standard Chartered has been funding have caused huge environmental problems in Indonesia, destroying forests and draining peatlands. This creates the perfect conditions for fires to rage out of control. In 2015, large areas of Southeast Asia were blanketed in thick smoke from some of the worst fires on record. Over 100,000 premature deaths have been linked to the crisis.
Standard Chartered – which has helped arrange loans of nearly $16bn to five destructive palm oil companies – need to get serious about protecting forests. They've said they want to publish their new policy in the near future, so they need to get it sorted pronto.
Over 32,000 people have emailed CEO Bill Winters demanding that his bank becomes a leader in forest protection, and we've been able to shift them before. In 2015, Standard Chartered was advising the company planning to build a huge coal mine and port in Australia that would have jeopardised the Great Barrier Reef. After we exposed their role in this potential environmental disaster, Standard Chartered walked away from the project.
Hopefully we won't be waiting much longer.
Other posts by Jamie Woolley