UK Election: Our voices are even more powerful now
---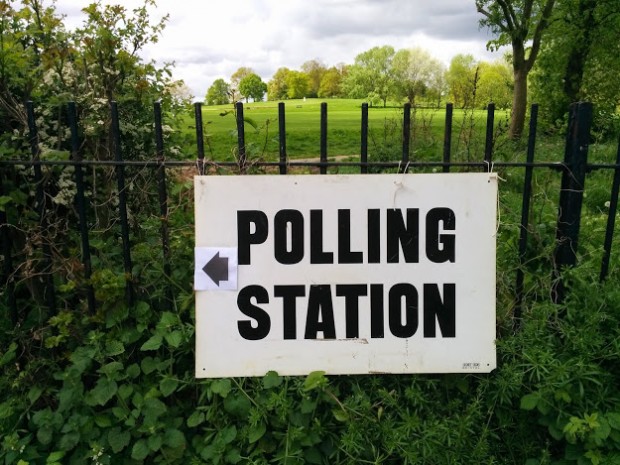 Greenpeace doesn't play party politics but we don't stay quiet when it comes to holding political (or corporate) leaders to account. Our number one priority is protecting our natural environment, the foundation of a healthy life for all. That means stopping plastic going into our oceans and killing marine life. It means ending air pollution impacting our children's health. It means dealing with climate change by investing in clean, renewable energy. It means ending the destruction of rainforests and other important ecosystems that all life depends on for its survival.
The outcome of this election is important because no political party can rule alone or by decree. Politicians of all colours are going to have to listen more to what people are saying (and demanding) including on Brexit. And this should be the last election in which civil society should be constrained from speaking out by the Lobbying Act, that silences charities but not businesses.
Opinion polls have shown overwhelming support for investing in renewable energy. This week saw the highest ever output as wind turbines and solar panels helped to meet more than half of the UK's electricity demand. Local councils have opposed fracking and been overruled by central government. Small-scale sustainable fisherman clinging on in coastal communities have been ignored for far too long. Big companies like VW have been allowed to cheat on their polluting emissions with almost total impunity. The natural environment has continued to be degraded with more than one in 10 of the UK's wildlife species threatened with extinction. The numbers of the nation's most endangered creatures have plummeted by two-thirds since 1970.
These trends have left the UK among the most nature-depleted countries in the world. And while the government has supported the Paris climate agreement it has not joined other major European leaders in being clear with President Trump that Paris will not be renegotiated. The Paris agreement needs to be strengthened not weakened if we are to deal with the threat of climate change. And President Trump needs to re-engage with the international community before we roll out the red carpet for him.
So the result of the general election will leave us with a minority Conservative government. It will be weakened and unstable compared to the previous government. This means it will need to listen to what all of us are saying.
We want a clean and healthy environment. We want the needs of the people met without the destruction of nature. Today this is a demand that has become more possible if we continue to act and speak out. General elections come around every 5 years – maybe a bit more frequently these days! – but protecting nature is something we need to do every day. I hope you will join us in making sure this government is held to account.
Executive director of Greenpeace UK.
Other posts by John Sauven