Wake up and smell the coffee!
---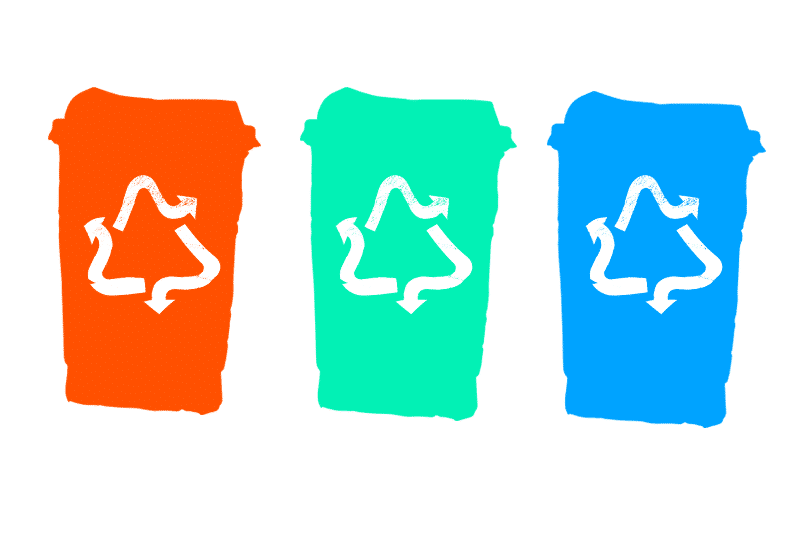 Cappuccino, flat white, soya latte, hot chocolate or just a nice cup of tea – whatever your hot drink of choice, if it comes in a takeaway cup unfortunately it's a bad choice for the planet.

Most people think that takeaway cups can be recycled – after all some of them even have a little symbol on them! But whilst the outer cardboard sleeve may be recyclable, the way these cups combine a plastic coating inside the cardboard cup makes it almost impossible to recycle them in their current form.
In the UK alone, we throw away 2.5 billion coffee cups every year – and less than 1 in 400 are recycled. This means almost 5,000 a minute are getting dumped in our environment.
Now that really leaves a bitter taste in your mouth, no matter how strong you like your coffee.
Major coffee chains sell 7 million throw-away coffee cups every day in the UK, but they're refusing to take responsibility for where their product ends up.
Not only are they hoping they can get away with people assuming that throwaway coffee cups are easily recyclable, but they're not using recycled materials to make their cups in the first place.
If these companies have the ingenuity to produce pumpkin spice lattes and eggnog frappucinos, (whilst reaping in the gigantic profits that come from them,) why can't they provide us with our coffee in a way that doesn't leave a trail of rubbish behind us?
Luckily, things are starting to change. Campaigners like Hugh Fearnley-Whittingstall have done a great job raising awareness of the staggering amount of waste created by business as usual.
Parliament's environmental watchdog has just launched a full-scale inquiry into tackling the environmental damage of throw-away packaging like coffee cups, which could add pressure on business and government to act. Environment minister Therese Coffey was surely destined for this moment, with a surname like that.
But while we're waiting for the cogs of government and business to turn, we can all as individuals start reducing our coffee cup footprint right now.
Next time you go to buy a hot drink, take a reusable cup with you – some coffee shops already offer discounts if you bring your own cup but if your local cafe doesn't, why not ask them? That way you can pay off the price of the reusable cup and get a cheaper coffee every morning!
No matter how much coffee you drink (no judgement here!), you'll be reducing the amount of coffee cups that end up polluting our environment. Win win!
I'm a campaigner in Greenpeace UK's oceans team, leading our campaign to create the world's largest protected area in the Antarctic ocean.
Other posts by Louisa Casson