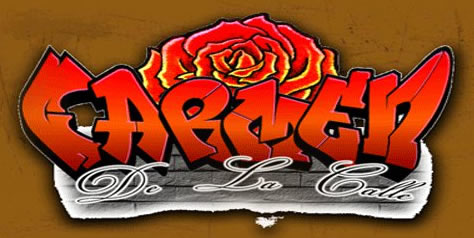 "Amalia Ortiz has something special in Carmen de la Calle, her San Antonio-set take on Bizetís opera Carmen...
Ortiz took the broad strokes of the story — tempestuous Carmen charges through and destroys various lives until she meets her own violent end — and scored them to all sorts of Texas music."
"If you missed it last night, then make it to today's showing of Carmen De La Calle... Val Hernandez, who plays Carmen, gives a beautiful and heartfelt performance and is supported by many other talents."
"The artist in the Carmen role was great and the story was close enough to the real thing. Cudos to the band and the producers. I've seen Carmen many times and all over the world. Not only was this fun and entertaining but creative and a good time."
- Tom (audience member, June 2012)

A dynamic Latino Musical written by nationally recognized, award-winning poet and performer Amalia Ortiz. Ortiz received a fellowship from the prestigious Hedgebrook writers residency program to finish Carmen de la Calle and is proud to present it here in San Antonio, where her career began. With musical accompaniment by San Antonio based musical group Los Nahuatlatos, this concert performance of the full length musical will feature the diversity of Texas music including Latino Hip-Hop, Tex-Mex Conjunto, Country music, and adaptations of traditional Mexican standards. From the pulsating beat of rap to the dance hall sounds of George Strait and Doug Sahm, Carmen de la Calle has it all.
Set in 1989 San Antonio and the present, this adaptation of Georges Bizetís classic opera dives deep into the themes of passion and envy in portraying the lives and struggles of the marginalized and working classes of South Texas. Carmen de la Calle highlights the hybridity of Tex-Mex culture by incorporating the melodrama of novelas (Mexican soap operas), spoken word, bilingualism, and the musical confluence of Mexican standards, modern Tejano, Hip-Hop and the music of 1989 pop culture.
The story begins in present day with Mercedes behind her bar. After witnessing a scuffle between a young patron and her boyfriend, Mercedes is reminded of the tragic story of her friend, Carmen. With the musical help of a local DJ and the house band, Mercedes guides the audience through a flashback of her youth in San Antonio.
Audiences will be swept up in the lives of Carmen, a gorgeous and tenacious femme fatale factory worker and Queen of the Theo Avenue Gs, her lover Joe, a straight laced all-American Military Police officer who grew up in the Valley, and neighborhood homies like Frasquita, a female emcee with big hair, big earrings and big attitude, and Don Cairo, Carmenís macho equal, aspiring rapper, and leader of the Theo Avenue Gs.







_______________________________________________