5 cookery tips for a delicious #Veganuary
---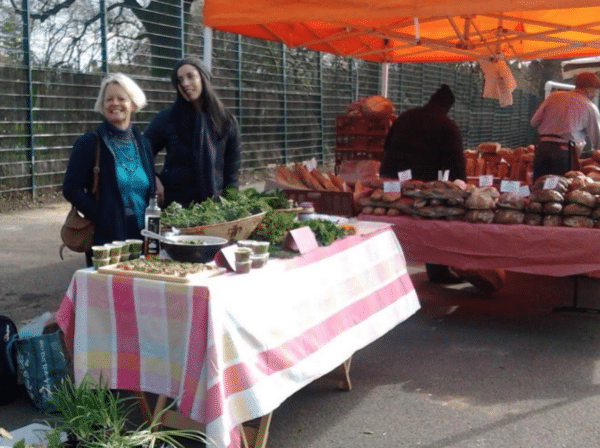 I was 13 when I became a veggie, much to my family's horror. My mum dragged me to the doctor, and put chicken on my plate at every meal, then eventually stopped cooking in protest. Luckily I'm in charge now — so around 15 years ago I took the plunge and became a vegan.
I felt that I needed to make an all or nothing decision, wishing to stand up for animals and the environment, and also embrace a healthier lifestyle. It was a New Year's resolution I've never regretted and I've even chosen to bring my kids up as vegans.
Farming animals just doesn't make environmental sense to me — for three big reasons. Firstly, farming uses a huge amount of land, so cattle ranches are a big driver of deforestation. Secondly, the amount of grain and water consumed by animals is far more than a human would consume directly to create the same amount of food. Thirdly, cows also create high methane emissions — a powerful greenhouse gas.
If you're taking part in Veganuary you'll be pleased to know it's got a lot easier to be vegan. High street coffee chains now stock soya and coconut milk, supermarkets have developed ranges of vegan cheeses and lots of people share recipes and beautiful pictures of vegan food on Instagram!
So if you're taking part in Veganuary, here are 5 top tips for recipes…
1. Cheap vegan cooking
Budget chef Jack Monroe did Veganuary last year and has since veganised a lot of the recipes on their blog. The results are easy, cost-effective and delicious. There are loads to choose from but this aubergine and lentil vindaloo really hits the spot if you fancy something spicy and warm to get you through the cold nights.
2. Brunch without eggs
Isa Chandra Moskowitz has revolutionised vegan cooking over the last few years, specialising in everything American, baking and brunch. Her cupcake book has helped me through many a kids birthday party, but if you're missing eggs, this recipe for fluffy pillow pancakes yields pretty spectacular results and is amazing served with some whipped coconut cream, berries and maple syrup.
3. Healthy things
Chef of the moment Ella Woodward's blog and cookbooks are entirely vegan! One of her specialities are these energy balls. She makes lots of flavours but the chocolate coconut are my favourite. The ingredients aren't cheap but the recipe makes loads, they are really easy, freeze well and it's definitely more cost-effective than buying them in a cafe or health food shop.
4. Easy, kid-friendly recipes
This blog is full of quick, easy, family friendly weeknight meals. My kids love these mini mushroom burgers, even my son who usually hates mushrooms. Unlike some vegan burger recipes they hold together perfectly and are also delicious.
5. Vegan cakes
Every vegan I know is obsessed with cakes, maybe because a lot of shops and cafes don't stock vegan cakes. But there are loads you can make yourself. This 'vegan bake-off' article is a good place to start and I've baked most of the cakes on the Post Punk Kitchen blog and especially recommend the maple pecan pie and the zucchini banana bread!
As a forest campaigner I know that Greenpeace has done a lot to take on deforestation done in the name of meat and dairy — we've successfully gone after cattle ranchers, big soya companies and supermarkets.
But although tackling producers and big supermarkets is a quick way to achieve change, our society also needs to reduce its meat and dairy consumption to limit greenhouse gases and protect the limited resources on our planet. Hopefully initiatives like Veganuary can help do that — so do get cooking!
Other posts by Sara Ayech