5 reasons Porsche ditching diesel spells the end for dirty cars
---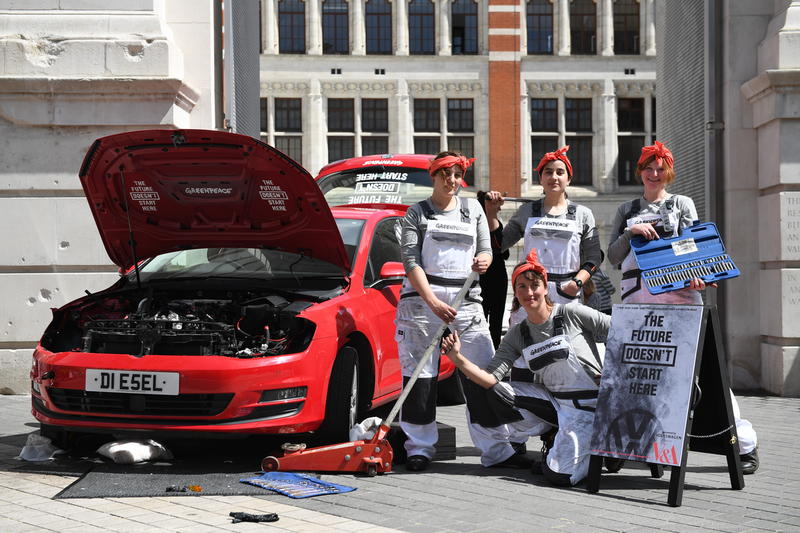 This weekend, German luxury car-maker Porsche announced it is ditching diesel to focus its efforts on electrification. While Porsche hasn't sold any diesel cars since February this year, this rules out a comeback for Porsche diesel cars. And here are five other reasons why Porsche ditching diesel is a big deal.
1. It's the first German car maker to do so
We've seen other car makers from Toyota to Fiat Chrysler announce they are stopping the sale of diesel. But so far the big German car makers – who've been at the forefront of developing and pushing diesel cars – have continued to claim that diesel have a great future. That could slowly be about to change. All of the big German car makers have ditched diesel cars in the US, but continue to sell them in Europe. And Porsche's announcement shows that diesel's days are numbered in Europe too.
2. Porsche has always been a pioneer
Porsche has never been as reliant on diesel as Mercedes, BMW or VW, but it's the most prestigious of the German car brands and therefore have quite a lot of  influence on the other car makers. Porsche's move away from diesel and towards electric could help push other car makers to do the same.
3. Porsche owns VW (and vice-versa!)
Well actually Porsche is owned by VW group, but the Porsche family owns VW group. That sounds a bit strange, but they do have a long and complicated history. What it shows is that Porsche has a lot of influence within the wider VW group. Porsche bought its diesel engines from Audi (also part of VW Group) which means that at the very least there's a direct impact within VW group. Within VW group, technology is typically developed for more expensive cars and then gradually moves down to more affordable models. So while Porsche doesn't sell huge quantities of cars, the company's choices now can have a big influence on mass market VW cars in a few years.
4. Porsche earns more money than VW
In the VW group, Porsche is the second biggest earner after Audi and before the VW brand. And Porsche sells significantly fewer cars than Audi so their profit margin per car is substantially bigger. A lot of investment money goes into developing cutting edge technology for those expensive cars as that's where the money is. And that money is going to electrification rather than diesel now.
5. Porsche ditched diesel because of public pressure
It's not just significant that Porsche has ditched diesel. The company's reason for doing it is. Porsche's CEO said that: "Porsche's image has suffered. The diesel crisis caused us a lot of trouble." Campaigners in the UK and beyond have succeeded in creating a series of clean air zones and even some bans of diesel cars as well as putting pressure on companies like VW to ditch diesel. The car makers are feeling the heat and Porsche's decision shows that we can push them to ditch diesel and go electric.
Other posts by Morten Thaysen