Oil companies are trying to drill in our national parks. Again.
---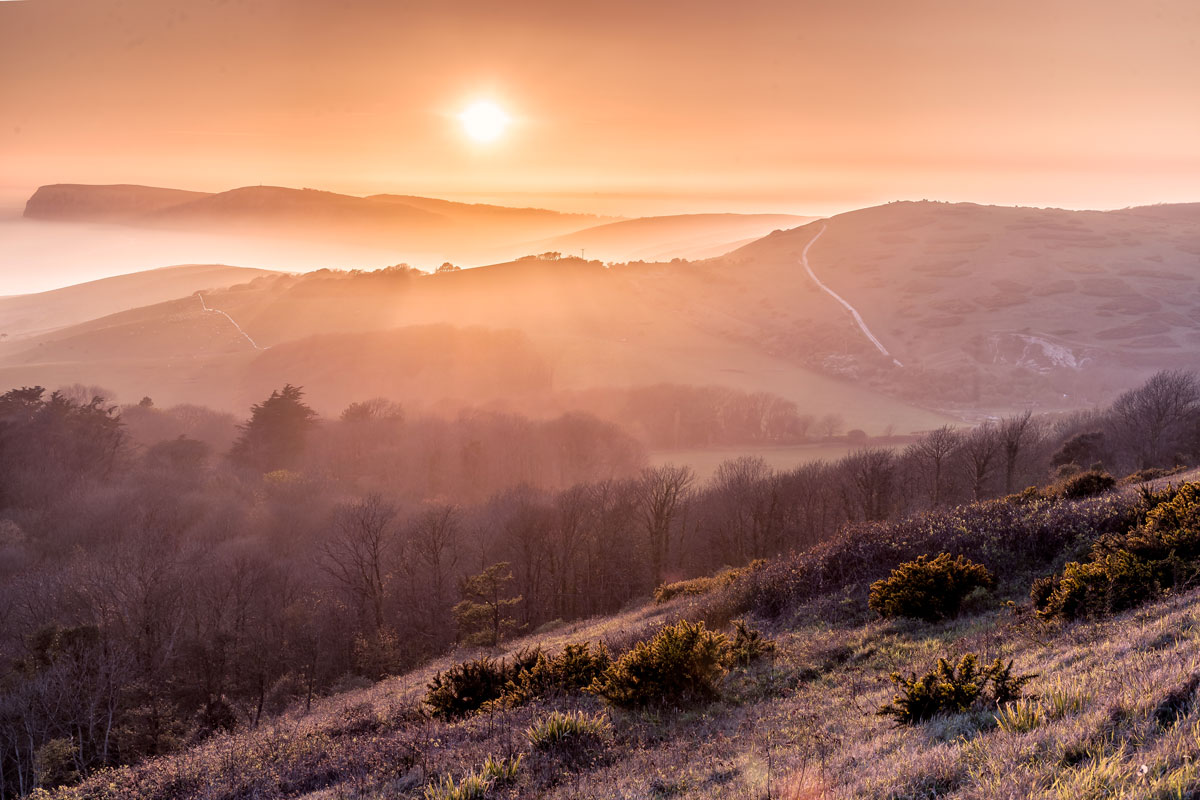 A few years ago, fossil fuel companies were banned from fracking in Britain's national parks.
Now they're back.
A handful of companies want to start a shale oil rush in southeastern England, using diluted acid to dissolve the rocks and release more oil.
This 'acid drilling' technique lets them get around restrictions on fracking, and drill for oil in some of our country's most special places.
Local people are already running a brilliant campaign to protect their community from this new wave of drilling – let's show that the whole country is with them.
Tell the government: stop all fossil fuel drilling in protected areas. Sign the petition.
Drilling on protected land
Oil companies have bought up drilling licenses across the south east of England – and Greenpeace investigators found that these licenses cover nearly 180,000 acres of protected land – about half of the total area licensed for drilling. National parks, areas of outstanding natural beauty, and sites of special scientific interest are now at risk from oil drilling.
No country for oil men
These places are protected for a reason.
They're the quiet forests where rare creatures hide in the canopy.
They're the river banks where friends drink tea and make memories around tiny camp stoves.
They're the unique valleys where scientists work to understand our work.
And they're the old hills that still echo with Saxon stories and Roman footsteps.
The truth is simple, and obvious to anyone who's really looking. Oil companies don't belong here.
Thousands of new wells
The companies have told investors they can get a billion barrels of oil from this region, and there's no way they're getting that from the dozen-or-so existing wells in the area.
If they want to live up to their own hype, they'll need to drill thousands of new wells, then 'stimulate' them using acid. Acid drilling has some similar risks to fracking – but right now it's barely even monitored, and much less regulated.
Of course, all the safety regulations in the world don't change the basic facts of climate change. If we want to avoid climate breakdown, new oil supplies like this one simply need to stay in the ground.
There'll be other ways to help over the next few weeks, but signing the petition is the best way to start. Add your name and we'll keep you posted on other ways to get involved.
Do you remember a few years ago, when the government was "going all out for fracking" and pundits were predicting it'd be huge? There's a reason that hasn't happened.
Ordinary people decided to draw a line. They spoke up and got organised. And today, although the government still officially supports fracking, there still isn't a single production well in the UK, and some fracking companies' finances are looking shaky.
We can do the same again for acid drilling. Let's get started.
Other posts by Mal Chadwick