BREAKING: Amazon Reef defenders have brought the reef to BP's doorstep
---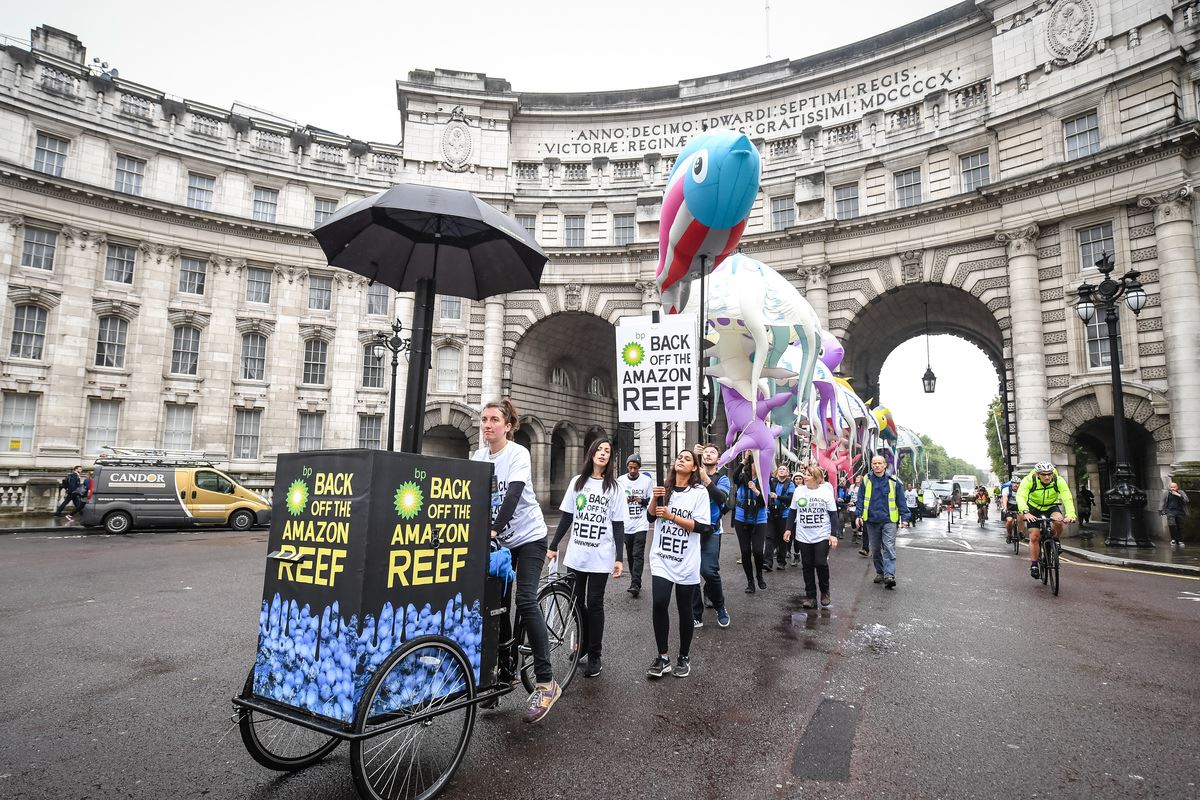 30 activists carried vividly-coloured tropical fish and jellyfish inflatables through central London to BP's head office.
The oil giant wants to drill near the unique and newly-documented Amazon Reef, but over a million people have joined a petition asking BP to stay away and abandon their risky project.
Greenpeace activists and giant Reef creatures paraded through central London
We stopped off at the Brazilian Embassy to deliver this message
The gang of tropical fish brightened up a rainy morning in Central London
We handed in a million-strong petition against oil drilling near the Amazon Reef
And we even brought them a map, reminding them where the Reef is!
Meanwhile, members of the public flooded BP's social media feeds with messages. They lost a lot of customers today…
And to top it off, the story was splashed across the papers the next day
Join in
Let's underline this message by flooding their social media with messages about the Reef. The more people get involved, the more they'll feel the pressure to bin their reckless plans.
Take a look at our press release for more information about today's action.
Other posts by Greenpeace UK