Floaty McFloatface: The New Name For Greenpeace's Rainbow Warrior Ship
---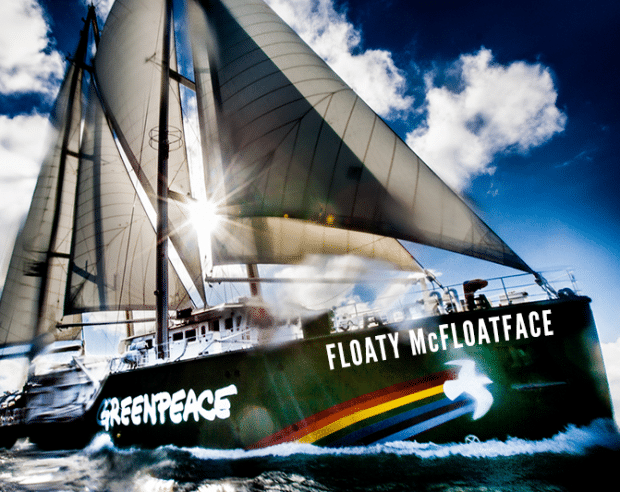 We're pleased to announce that, as of today, Greenpeace has renamed its iconic ship – the Rainbow Warrior – to Floaty McFloatface.
The step has been taken as part of a Greenpeace drive to rebrand for the 21st Century, helping to make the organisation relevant to the Millennial generation.
Commenting on the decision, a Greenpeace spokesperson said:
The world is changing fast and Greenpeace needs to move with the times. We hope that the new name for our beloved Rainbow Warrior is treasured not only by the Reddit and Tumblr generation of 2016, but that it is embraced for generations to come.
Please join us in sharing the news by forwarding this post to a friend.
…
…
…
PS. Happy April Fools' Day, everyone 😉
Other posts by Greenpeace UK