Our investigation reveals new diesel tests give green light to cars that do not meet legal limits
---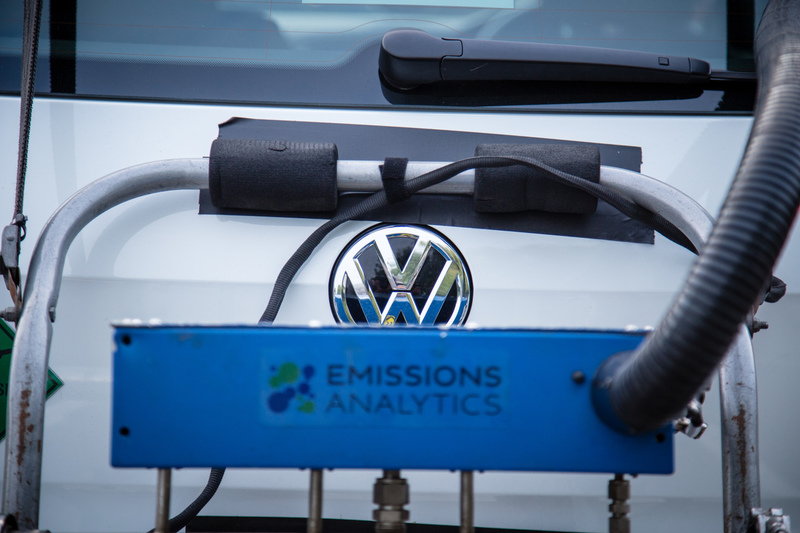 Today a Greenpeace investigation blows apart the idea that much-bigged up "real world" diesel tests will properly protect UK citizens from air pollution.
We took brand new diesel cars to an independent emissions testing experts and found that both the VW and the Vauxhall cars broke the legal limit during testing along urban roads.
This means new tests bragged about by the car industry could still allow our roads to get chocker-block with diesel vehicles that breach legal limits.
Here's another shocking bit. The Volkswagen Golf tested by the independent experts proved to be a whopping two and a half times the legal limit – smashing to pieces VW's CEO's assertion just this week that new VW diesel cars are "clean."
This also comes as VW used the Frankfurt Motor show to boast about their electric vehicle credentials with a measly announcement – while still saying diesel has a "great future"
Although, unlike previous tests that were conducted in labs, the car industry's new test is conducted on real roads, we spotted what we thought could be loopholes. We thought that the kind of driving people were doing in urban conditions, especially at rush hour, might well not be tested in this new regime. This is crucial if tests are to represent the "real world" – it is during these conditions that many people are exposed to pollution and is when many roads report illegal levels of nitrogen oxide.
So we sought the help of emissions testing experts Emissions Analytics to see if the new test was letting the industry off the hook. The experts took cars which had passed the new test and put them through their paces on some of London's most polluted roads.
The standards these cars have to pass are already lax – as the EU standards allow the car industry to emit over 2 times the target emission level. Nevertheless, Emissions Analytics expert results show that the Vauxhall and VW cars Emissions Analytics tested failed those standards as part of this more realistic urban driving test. 
These results show that the so-called "real world test" is at best badly conceived and at worst corrupt. Driven in typical heavy traffic these two cars pollute well over the legal limit despite having done much better in a test apparently designed to stop cars polluting above these limits.
The pollution from the diesel vehicles these companies sell costs lives, damages children's health and costs the economy billions of pounds. It is not nearly good enough that some cars pass some of the time.  Yet again rather than making a genuine attempt to solve the problem the companies frantic lobbying has meant that the car industry still partially gets it way, while ordinary drivers and pedestrians suffer.
The test must be made much stronger so it reflects all the kinds of driving people do not a convenient pastiche which leaves out the driving that's hard for emissions control technologies to deal with.  But more important the car industry needs to break with the past and embrace the transition to affordable electric vehicles.
For VW, whose car tested two and half times over the limit – it's time to reflect on what they as Europe's largest car manufacturer should be doing to move with the times. They should be ashamed of the huge levels of air pollution emitted in our independent test – and they should ditch diesel for good.
Other posts by Paul Morozzo