London takes bold step to clean up toxic pollution
---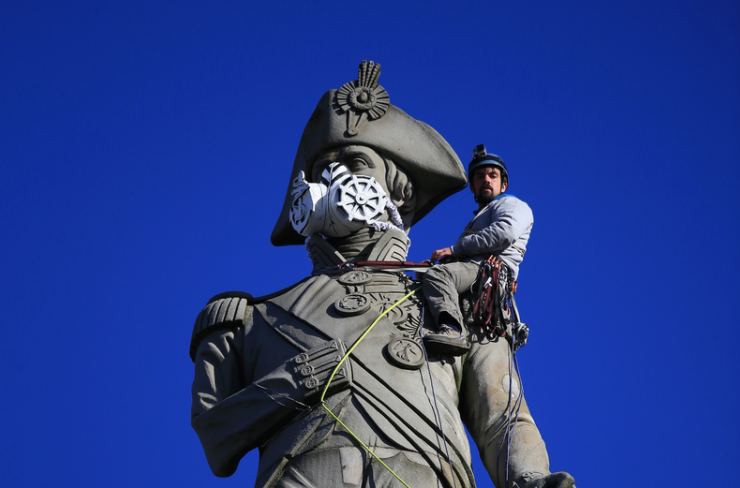 Today, the toxicity charge (or T-charge) goes live in London – meaning that cars bought before 2006 will be charged an extra £10 to enter central London between 7am and 6pm.  This is a first step in a series of measures introduced by the Mayor, Sadiq Khan, aiming to bring down the appalling levels of air pollution in the capital.
What's the problem?
Amongst a long list of evidence, two reports released in the last week bring home the seriousness and extent of the air pollution crisis. The first showed that  95% of Londoners live in areas that exceed World Health Organisation emission guidelines by a whopping 50%.
The second linked air pollution in the UK to 50,000 deaths a year, the worst rate of any western country. This shocking statistic is due to the huge numbers of toxic diesel vehicles on UK streets – which is why the Mayor's office is using the t-charge to crack down on these in London.
Is the T-charge fair?  
There are some who say it's unfair to charge drivers and that economic costs are too high.  But central London has one of the best transport systems in the world so most people don't need to drive a car into central London. Disabled people who hold blue badges will rightly be exempt from the T-charge, as well as people who live in the regulated areas.
Some businesses and self employed workers driving very old vehicles will have to upgrade or pay the charge. For some that will be difficult (and in those cases there should be a government scrappage scheme to help out) but in most cases it should be possible, with the cost of  a new vehicle outweighed by savings in improved fuel consumption. While many businesses can make a choice over what vehicles they buy, those suffering from conditions linked to air pollution have no choice but to breathe air pollution that breaches legal limits. The right to drive whatever, wherever and whenever you want is not the equivalent to the right to clean air.
It's clear that Londoners agree – the T-charge has the broad support of Londoners with a Yougov poll on Friday showing three quarters of the city's residents are in favour.
The economic consequences
It's important not to dismiss the impacts of the charge on some businesses and there will be an economic impact both due to this charge and future charging schemes. But what critics consistently fail to point out is the economic benefits of these charges. Firstly, people will mostly shift from driving to other modes of transport increasing revenues in these important areas. Secondly, any reduction in congestion has significant economic benefits reducing costs for many London businesses. And finally, while the economic benefits of improved air quality are spread over many years, they are huge and, in addition to the impact on individuals' quality of life, are worth billions of pounds to the economy.
So, problem solved?   
Sadly no. The T-charge won't solve London's air pollution crisis – no single policy could – but it's an important first step.  It's critical this charge is followed by the Ultra Low Emission Zone (ULEZ) in 2019 covering a wider number of cars in central London and by an expanded ULEZ covering all of inner London in 2021 at the latest. Equally important is investment in improving, expanding and cleaning up the public transport and the  reallocation of  road space to buses and cycling.  
London is a great city with toxic air and congested streets. With the right policies and the guts to implement them it could become a great city with clean air and revitalised public spaces built around a culture of walking cycling and public transport.
Other posts by Paul Morozzo