Martin from Manchester – Why I'm standing up to Barclays
---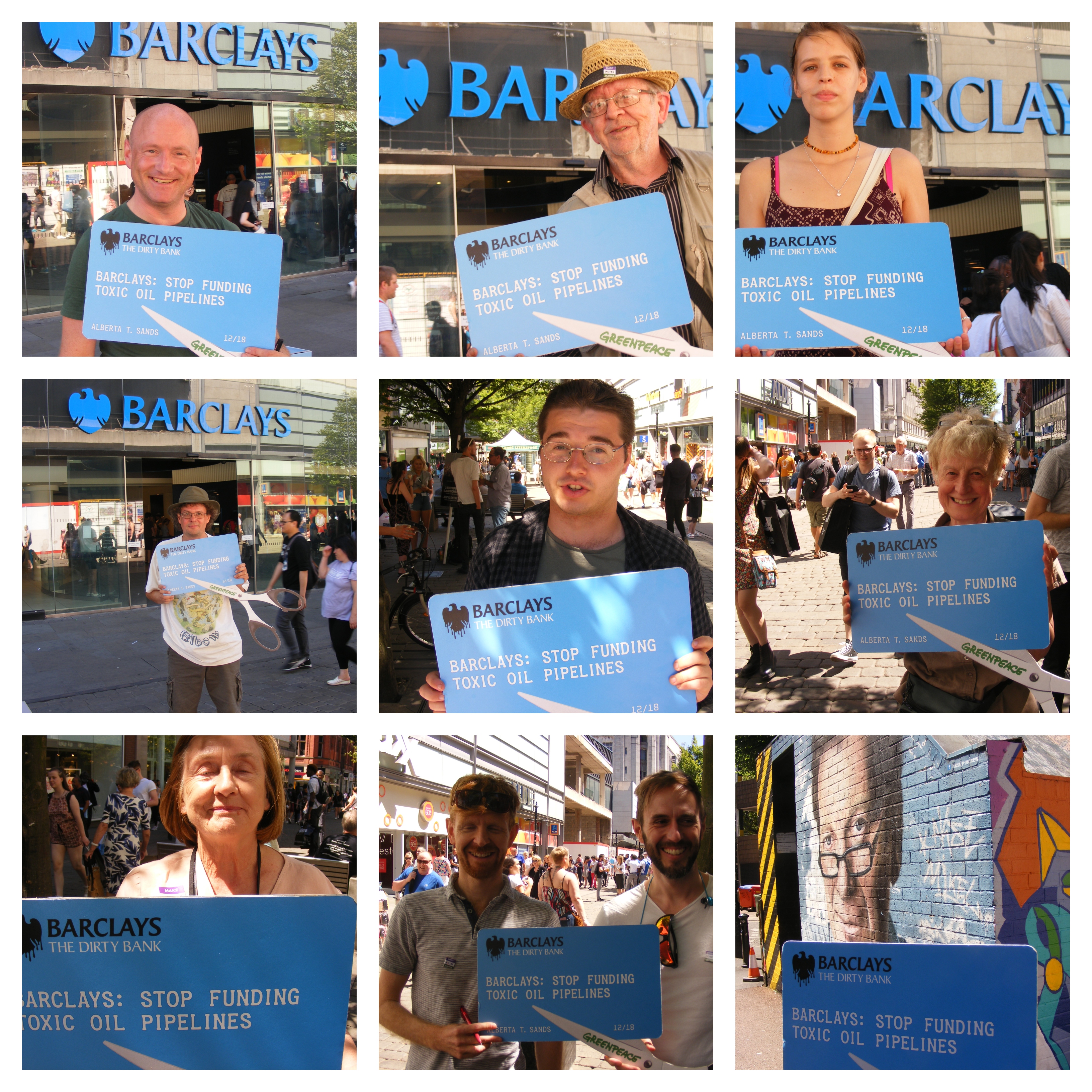 Why am I taking action against Barclays bank for funding toxic oil pipelines including the Transmountain Pipeline? Because tar sands may be the final proof that humanity are in grave trouble.
The threat of climate change has been there my entire adult life. I was still celebrating being able to legally buy a drink in a pub when the climate scientist James Hansen warned the US Congress of the danger of putting extra carbon dioxide into the atmosphere. Forty years later we're still burning fossil fuels.
But if you Google 'CO2 crisis' right now the answer you get is the shortage of gas to go in our lager. Running out of draft beer would indeed be a crisis, although of a slightly different order of magnitude to climate change. Drinkers may have to look to alternative sources of alcohol.
And instead of looking for alternative,  oil companies are running out of easily accessible oil, so up in Canada they are boiling up the ground to extract the bitumen that is mixed in with the sand and clay. The air turns toxic, the ground is contaminated and the oil that comes out is twice as bad for the climate as ordinary crude oil.
It's also completely useless in the middle of Alberta, so that's where the pipelines come in, carrying the oil through forests, over rivers and through Indigenous land. In doing so, it threatens Indigenous communities, water, wildlife and our shared climate. These are the toxic pipelines Barclays is still choosing to fund, and that I want to stop.
So, with a bunch of volunteers, and an unfeasibly large cardboard ATM, I headed off into Manchester on the 30 June to do something about it as part of a national day of action involving over 30 other similar activities across the country. The day is scorching hot. Just a few miles away, fire fighters are still battling wild fires on Saddleworth Moor and Winter Hill. This city may be almost as well known for its rain as for its football and music, but that doesn't mean it won't be affected by climate change.
A Saturday afternoon on Market Street means competing with a band, several street artists, and numerous people selling knock-off World Cup souvenirs, but the Manchester folk are friendly, and above all, supportive of the campaign. By the time we call it a day our ATM has filled up with cards carrying messages to Barclays, all saying stop this now.
Was it worth it? Well it was for me.
What's clear is that when you meet people face-to-face,they know this is stupid. They don't want tar sands or pipelines or climate change. They want alternatives.
And they want a bank that shares their views.
Other posts by Greenpeace UK