One Day Without Us
---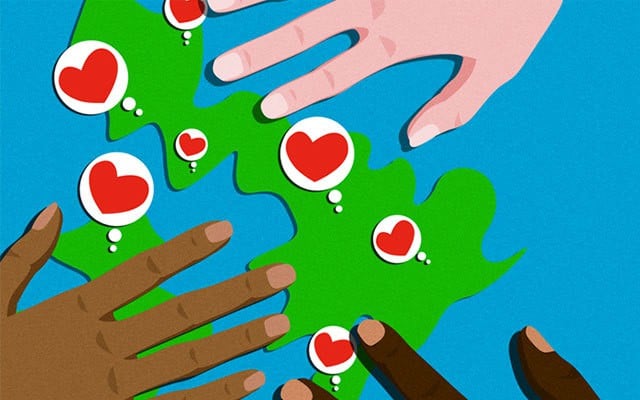 Today Greenpeace is coming together with thousands of people from across the country to support 'One Day Without Us' a celebration of migrants in the UK.
Why is this our business you might ask? Well, because Greenpeace couldn't function without immigrants who work and live in this country. From the hard work and dedication of our staff, to the passion of our volunteers, or our fantastic supporters up and down the country, we value people from diverse backgrounds who help us win campaigns. Our movement is stronger when we have people of all backgrounds and identities working hard to win on the issues that matter.
Since Brexit, the rise in race related hate crime and islamophobia and the vilification of refugees and migrants is appalling and is not tolerated at Greenpeace.
All of us at Greenpeace want to make it clear that we are opposed to the politics of division and hatred.
We're also supporting One Day Without Us in respect and recognition of the fact that Greenpeace and the environmental movement as a whole is on a journey to making our movement more open and inclusive.
Greenpeace is a global organisation because the environmental problems we face are usually global in nature. We seek solutions for, and promote open, informed debate about society's environmental choices. In order to eliminate environmental and wider social problems, we have to include and listen to all members of our society, regardless of where they're from.
We are committed to internationalism, and our presence in over 40 countries with 2.8 million supporters around the world allows us to bring enormous pressure to bear on those with power.
We've benefited so much from taking an international view of environmental issues. We believe that in order for a society to thrive, we must value and give space to the diversity of voices that live within our communities. As Kumi Naidoo (our International Executive Director from 2009-2015) rightly said, "There are times when drawing borders between countries, people, between politics and the environment must stop. There comes a time when all that matters is humanity and solidarity. This is such a time."
Greenpeace is committed to defending the natural world and promoting peace at the same time. We will never live in a peaceful world if we don't encourage diversity and inclusion in society. That's why we're proud to be an organisation that upholds the rights of migrants and one that defends the rights of EU nationals to remain in the UK.
Marcela, Sara, Areeba, Fariah, Rosie, Retty, Akshey and Aakash
Digital Campaigner for Greenpeace. Follow me on Twitter - @kashnaik
Other posts by Aakash Naik