In Pictures: Arctic Frontiers, the natural wonders on the top of the world
---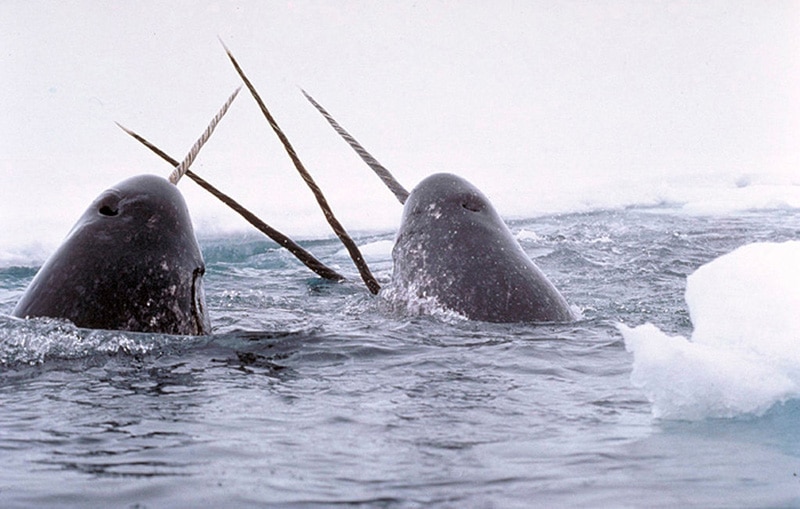 Today we launch our campaign to protect the fragile ocean on top of the world. These images illustrate the rich biodiversity of the region and give you an idea of what is at stake if industrial fishing fleets move even further North to exploit these waters, where ethereal, otherworldly, translucent sea angels hover and the unicorns of the sea, narwahls live.
Melting sea ice due to climate change enables more fishing vessels to move to previously inaccessible areas of the Arctic.
Help us to protect the vulnerable waters around Svalbard in the Norwegian Arctic.
South coast of Kongsfjorden, Norway
© Nick Cobbing / Greenpeace 2014
Beluga whale pod in the Chukchi sea. © Vicki Beaver / NSB
Bjørnoya in Norwegian means Bear Island, but it's rare to catch sight of a polar bear there. The island is in the northern sector of the Barents sea in between Svalbard and the Norwegian mainland. The Arctic island is an important habitat for seabirds, particularly guillemots who use its steep cliffs for raising their young and feed in waters made more fertile by the dynamics of nearby ocean currents.
© Nick Cobbing / Greenpeace 2014
Polar bear on moss covered rocks on  Karl-XII-Island, Svalbard.
© Larissa Beumer / Greenpeace 2013
Dovekies on a rock at Ingeborgfjellet in Spitzbergen (Svalbard).
© Bernd Roemmelt / Greenpeace 2008
Blue ice from retreating glacier Fjortonde julibreen on Svalbard.
© Christian Åslund / Greenpeace 2014
Bowhead whale just under ice,  Arctic
© Nature Picture Library / Alamy Stock Photo
Mostly Atlantic cod .
© Joachim S. Müller CC
A scyphozoan jellyfish in the Arctic
© Alexander Semenov
Sea Angel in the Arctic
©Alexander Semenov
A Beluga whale
© Andrea Izzotti / Shutterstock
A polar bear mother and her young walking on sea ice, north of Svalbard.
© Larissa Beumer / Greenpeace 2013
The Northern Lights (aurora borealis) above the town of Gravdal, Lofoten Islands, Norway. This pristine region is threatened by destructive factory fishing.
© Christian Aslund / Greenpeace
Other posts by Angela Glienicke