In Pictures: Ending Plastic Pollution on Earth Day!
---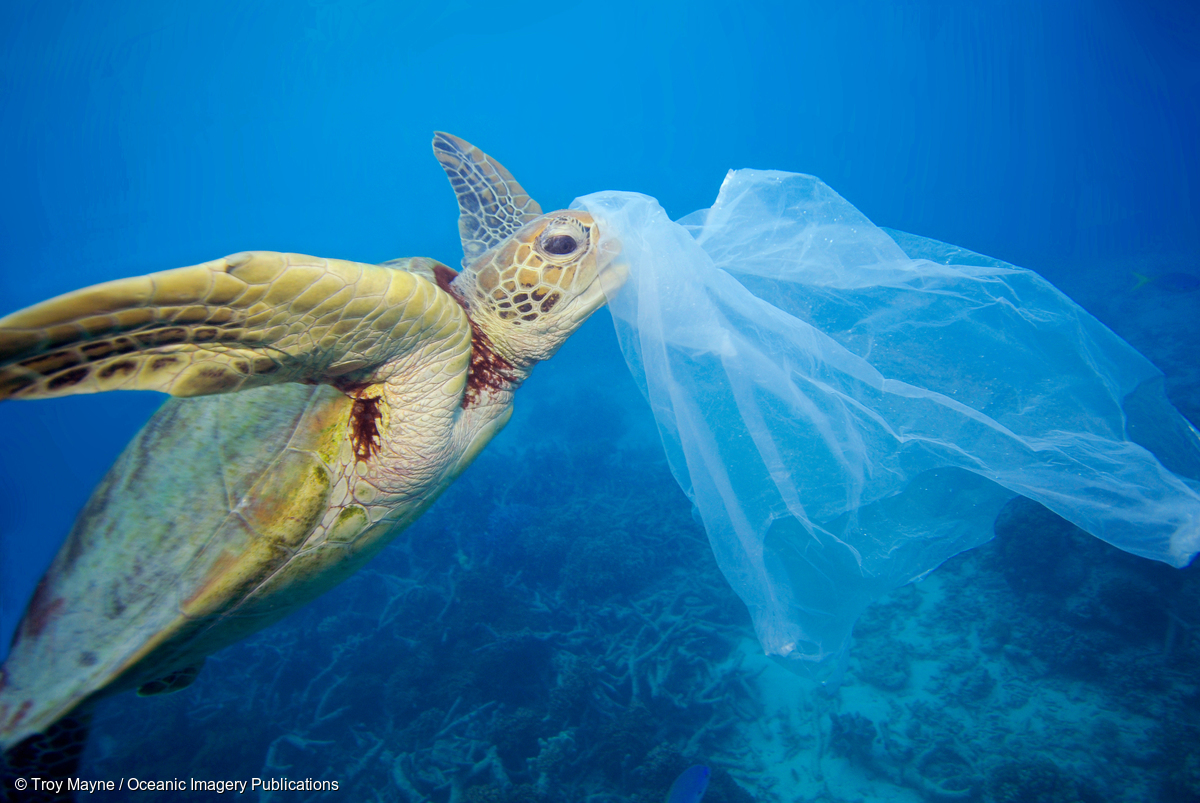 It's Earth Day today and this year's theme focuses on ending plastic pollution.
It's hard to escape plastic – from plastic bags and tiny microbeads in our toothpaste, to disposable plastic bottles and computer keyboards. When plastic rubbish makes its way from the landfill sites into our waterways, its durability and ability to absorb waterborne pollutants and break down into microscopic pieces  creates a massive problem. The plastic soup in our oceans affects all marine life; turtles and seabirds get entangled in plastic objects and small creatures ingest plastic particles mistaking it for food. Plastic has even been found in the seafood that we eat, the water and beer that we drink and sea salt. It is estimated that the floating mass of plastic of the Great Pacific Garbage patch in the Pacific Gyre is twice the size of Texas!
We've been campaigning to end the flow of plastic in our oceans by encouraging supermarkets to ditch their plastic packaging. These photos from around the world document the problems plastic causes and show the volunteers' efforts to raise awareness and tackle the problem.
Greenpeace activists from 13 countries hang a 50m banner from the Asparuhov bridge in Varna, Bulgaria.
Fish swim among plastic pollution along the coast of Wadi El Gamal national park, Marsa Alam, Egypt.
Plastic bottle tops are collected on the coast of Wadi El Gamal national park, Marsa Alam, Egypt.
Plastic trash is seen on sea-bed at Laem Sai, Karon beach, Phuket, Thailand. The area is near coral reefs that are home to marine species. Greenpeace wants to eliminate single-use plastics which threaten marine life and pollute our oceans.
A whale replica was unveiled on the beach of Naic, Cavite, South of Manila. Through the art installation depicting a dead whale choked by plastics, Greenpeace Philippines seeks to underscore the massive problem of plastics pollution in the ocean and calls on the ASEAN to address this looming problem on its shores.
This image shows a collection of Coca-Cola bottles and caps found on Freedom Island, Philippines, during a clean-up activity. Freedom island is an ecotourism area which contains a mangrove forest and swamps providing a habitat for many migratory bird species from different countries such as China, Japan and Siberia.
An art installation in the shape of a sea turtle is created using trash collected during beach clean-up activities on Chi-Tou and Shi-Man beaches in Penghu, Taiwan, carried out by a group composed of 350 school kids, 20 people from the Coast Guard, 16 Rainbow Warrior crew members and 24 core volunteers. The estimated amount of the total garbage collected during the activities is 3 tons, including enough PET bottles (about 25000~30000 bottles) to fill up four trucks.
A Manta Ray can be seen swimming in plastic waste on Nusa Penida in Indonesia.
Greenpeace volunteers carry out a clean-up of waste on the Alboraya beach in Valencia, Spain in order to expose the problem of plastics in the oceans, and demand solutions as part of the "Better without Plastic" campaign.
Greenpeace brought its ship the Beluga II on an expedition of scientific research around Scotland, sampling seawater for microplastics and documenting the impact of ocean plastic on some of the UK's most precious marine life.
Plastic waste and gannets at Bass Rock in Scotland. Studies have shown that 90% of seabirds have ingested plastic.
Greenpeace hand a 300,000+ petition calling for a Deposit Return Scheme in the UK to tackle plastic pollution to Environment Minister Michael Gove.
A sea-horse tries to camouflage inside a big plastic bag.
Aerial view of the 'No Plastic' human banner action of volunteers at the beach in Raouche, Beirut, Lebanon. The beach is polluted with lots of plastics. #BalaPlastic
Other posts by Angela Glienicke