In pictures: Every Day Is World Environment Day
---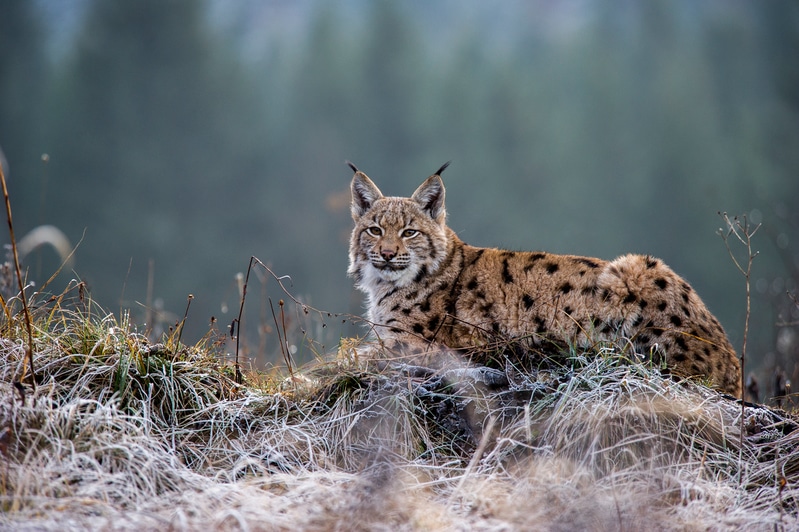 Every year on the 5th of June, World Environment Day is celebrated throughout the world, raising awareness and urging people to take positive environmental action to protect nature.
This collection of our archive images gives you just a glimpse of the beauty and wonders of the world around us, and shows us just how important it is to make every day a World Environment Day. They also document some of the environmental problems around the world.
An arid landscape in Mustang, Nepal, which doesn't see much rain. Swiss photographer Manuel Bauer documents the resettlement of a whole village in Mustang, Nepal, as a consequence of climate change.
© Manuel Bauer / Greenpeace 2011
Sunlit flora on the ground in Peurakaira, one of the biggest areas of ancient forests in Finland outside the protected areas. Peurakaira is the most important forest area within the Lappi reindeer herding co-operative operating in southern part of Sami area. Old-growth forests in the area are rich in tree hanging arboreal lichen, which is the most important source of food for reindeer in wintertime.
© Matti Snellman / Greenpeace 2004
Brown Bear, Richardson Mountains, Northwest Territory, Canada.
© Bernd Roemmelt / Greenpeace 2009
Boreal Forest in Quebec, Canada. The White Mountains are one of the last great ancient forest regions in Canada.
© Markus Mauthe / Greenpeace 2011
Flamingos and pelicans at Lake Natron, Rift Valley, Tanzania, Africa.
© Markus Mauthe / Greenpeace 2012
A flying fish jumps out of the water. Greenpeace is in the Indian Ocean to peacefully tackle unsustainable fishing.
Will Rose / Greenpeace 2016
Greenpeace retrieve another FAD (fish aggregation device) from the Indian Ocean. The FAD was firstly investigated by an ROV (remotely operated vehicle) before divers entered the water to inspect the FAD underneath the surface. The aggregation device is taken back to the Esperanza to be fully dismantled by the ship's crew.
Will Rose / Greenpeace 2016
A polar bear rests in the icy water in Svalbard.
© Rasmus Törnqvist / Greenpeace 2016
Arctic campaigner Sune Scheller documents an ongoing seismic blasting operation with underwater audio equipment, Greenland.
© Christian Åslund / Greenpeace 2015
Close-up of a semi-wild Sumatran Tiger (Panthera Tigris Sumatrae), seen at the Tambling Wildlife Nature Conservation rescue centre, which is part of the South Bukit Barisan National Park, South Sumatra / Indonesia
© Paul Hilton / Greenpeace 2013
Haze from the ongoing burning of the peatland forest in Teluk Meranti village, Pelalawan, Riau, Sumatra. Greenpeace is urging the Indonesian government to strengthen the draft regulation for total protection of peat ecosystem by implementing strong regulations to protect Indonesia's forest and peatland as a measure to reduce the greenhouse gas emissions, as well as mitigate the conditions that lead to forest fires.
© Rony  Muharrman / Greenpeace 2014
A group of yellow-eyed penguins return from a day's fishing at Sandy Bay, Enderby Island, in the New Zealand sub-Antarctic.
Greenpeace has been documenting the extraordinary wildlife of the Auckland and Snare Islands, World Heritage areas, to show what is at risk if planned deep sea oil drilling goes ahead.
© Dave Hansford / Greenpeace 2013
Aerial view of grassland, the tundra in Alaska. Water in form of a heart.
Other posts by Angela Glienicke