An army of tiny SpongeBobs is protesting against BP
---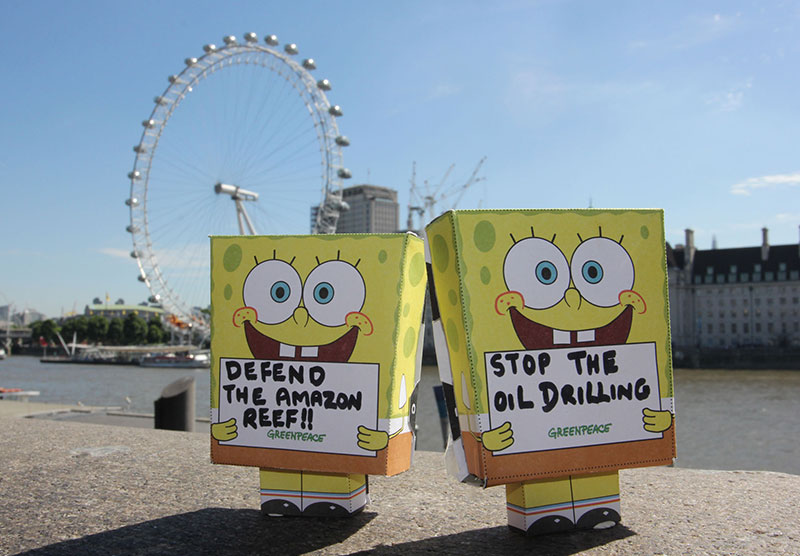 As a determined activist, SpongeBob Squarepants is on a mission to spread the word about the beautiful Amazon Reef.
With a little help from Reef Defenders around the country, he's been popping up all over the place, protesting against BP's plan to drill near this pristine ecosystem.
Stage your own protest
And now it's your turn! We've made a free printable template so you can stage your own mini SpongeBob protest.
Famous landmarks, beautiful landscapes and (of course) BP petrol stations – we want to see your best shot of SpongeBob in action. There's even a Greenpeace t-shirt up for grabs for the most creative entry (terms and conditions here). So if you're in it to win it, check out these photos for some inspiration.
He started at a BP petrol station in Reading
He's taken a trip to elegant Bath
Out in the sunshine in Glasgow
You can't miss him towering over the Manchester skyline
He's been touring around London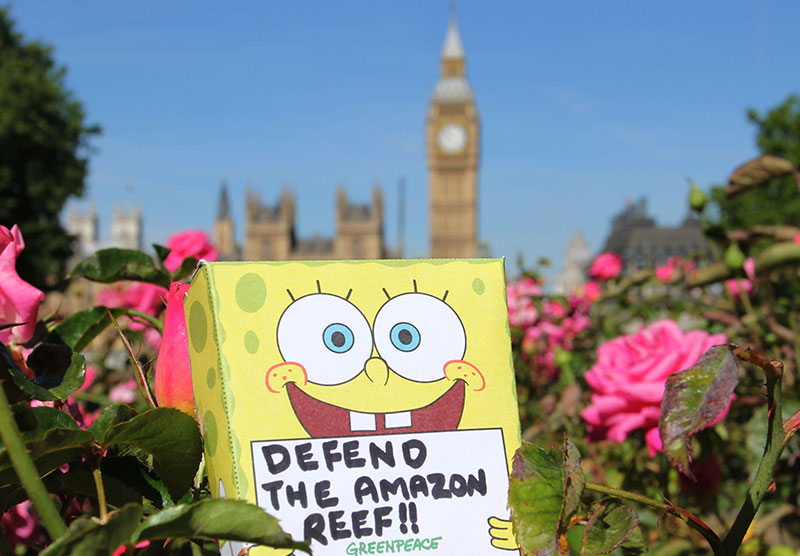 He even found his way to the jungle*
*May not be an actual jungle
Want to join in? Grab your printable SpongeBob and get started!
Other posts by Mal Chadwick