Watch – Polly Ethelene defends Sainsbury's stance on plastic
---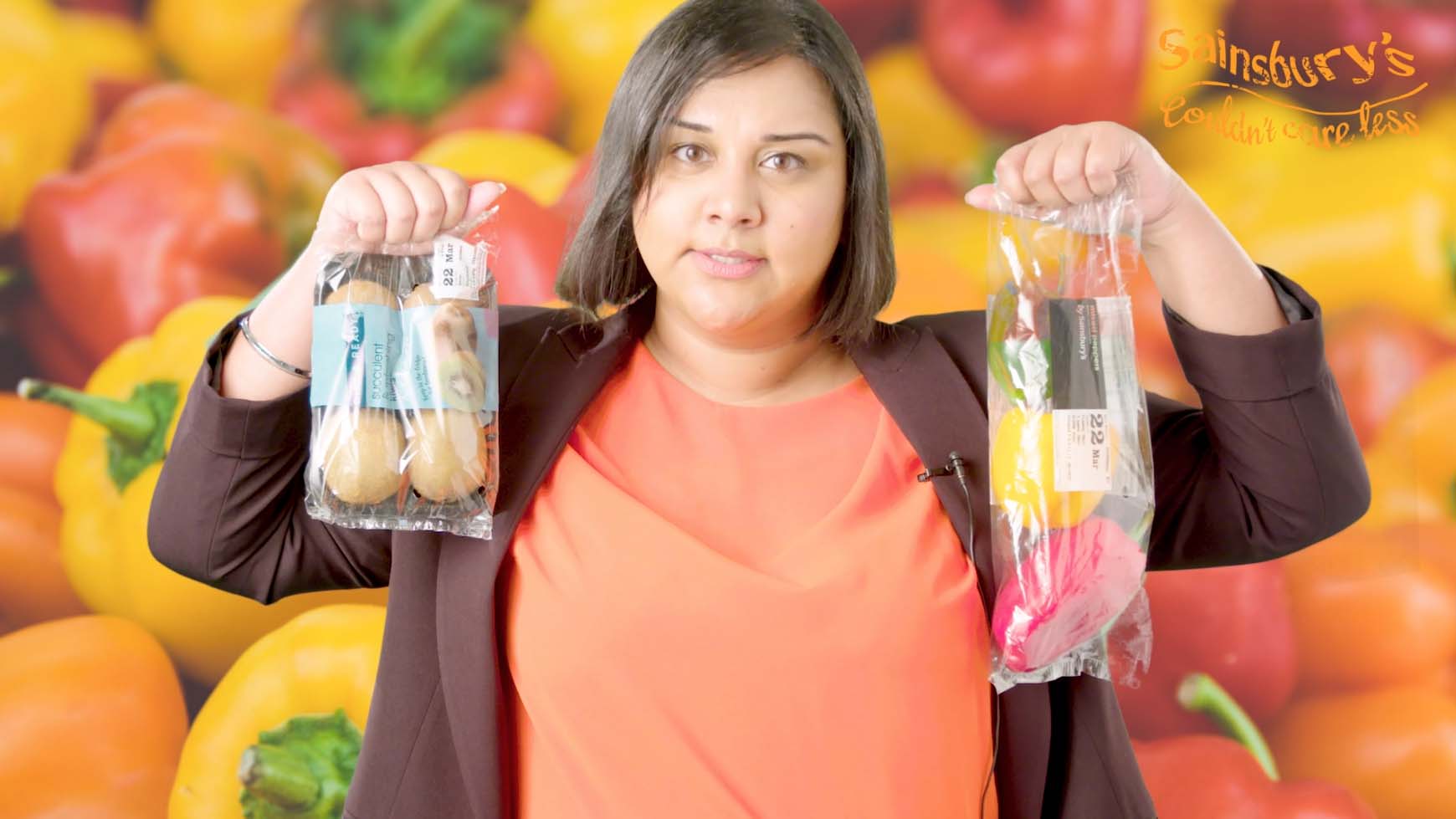 It's not always great to get a 10. That's where Sainsbury's ranked against its nine competitors when we published our league table of UK supermarkets' plastic policies last year. On top of this last-place scoring, we just revealed that Sainsbury's is still worst in class on measures to reduce plastic packaging when we compared supermarkets' public pledges made since the launch of our campaign.
Sound like a PR headache?
Enter Polly Ethelene, our imagined Head of PR at Sainsbury's. Listen as Polly does her best to stand up for the glistening aisles of plastic with a line of defence that includes, "if we didn't have plastic, what would we wrap things like bananas in?" Food for thought.
With nearly a million of us calling on supermarkets to ditch single-use plastic packaging, customers leaving behind unwanted plastic at the till, shoppers calling out #pointlessplastic online and many taking the time to write to the company, Sainsbury's have huge public support to take bold action on plastic.
So we're calling on them to set ambitious plastic packaging reduction targets, starting with eliminating unnecessary and non-recyclable plastic by 2020. If they do, they'll be greeted with a sea of smiles.
Because recycling alone is not going to fix the ocean plastic crisis; we need companies like Sainbury's that sell and market plastic to produce far less in the first place. Watch and share our parody of a badly executed PR film, as Polly Ethelene presents us with the alternative to tackling plastic pollution at source: "the ocean offers us a perfect storage solution." Sainsbury's, it seems you #couldntcareless. Time to prove us wrong.
If you enjoyed the video and would like to share it on social media, email or whatsapp please hit this link!  
Other posts by Elena Polisano