What we ate for World Meat Free Week
---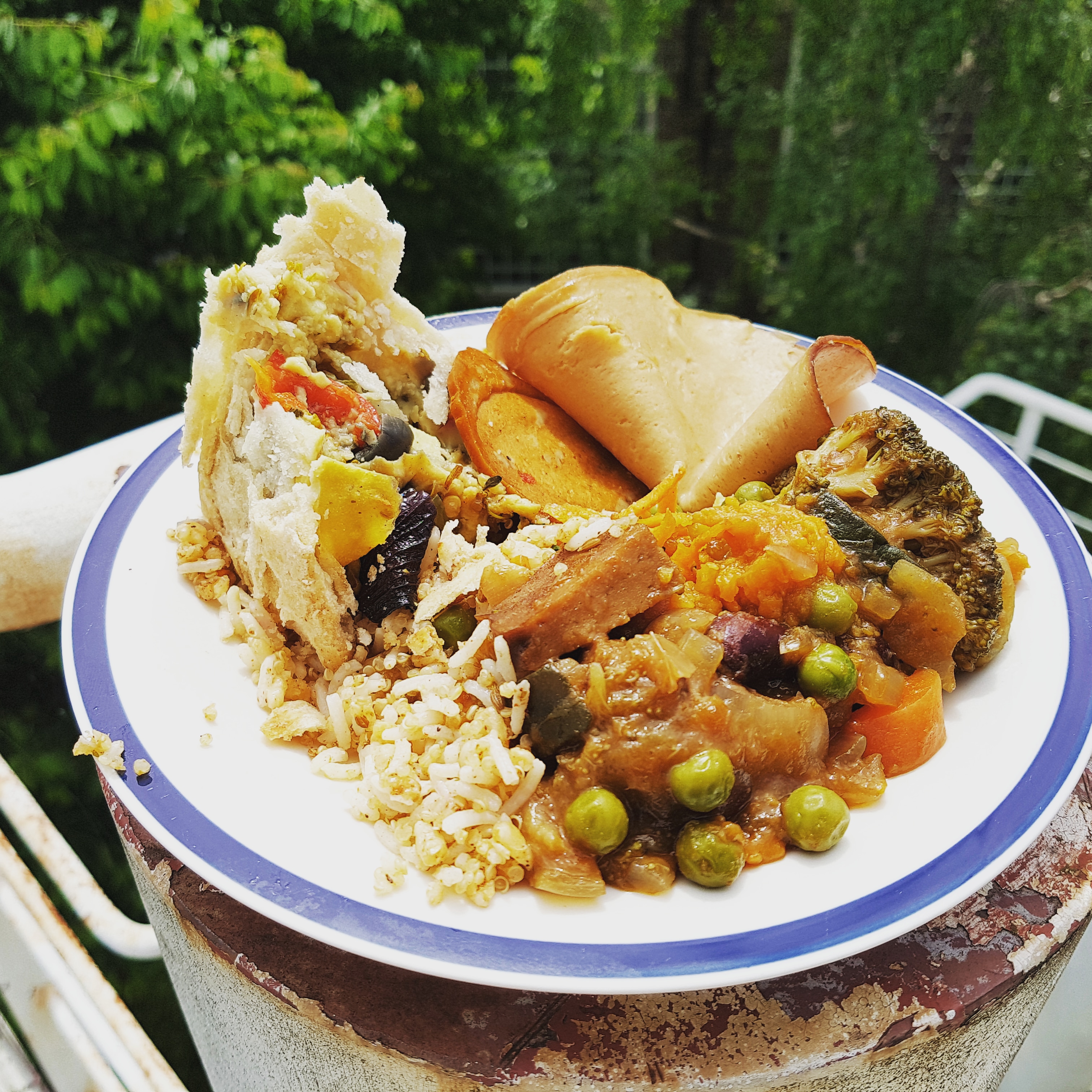 Greenpeace tucks in to some tasty plant-based meals
Changing what's on our plates really can reduce the impact of climate change.
Globally, growing animals for humans to eat releases as much greenhouse gases as all cars, trucks, planes and ships put together. [1]
That's why here at Greenpeace UK we celebrated World Meat Free Week 11th – 18th June 2018 by bringing in our favourite plant based meals to share with colleagues.
Here's what we ate, and why we loved it!
Puff Pastry Pizza – Indi
Light, simple to make and super tasty. These puff pastry pizzas are perfect for any occasion.
Chickpea and Spinach Curry – Caitlin 
A one-dish pot that only takes ten minutes to make. It's great as a quick and healthy meal. At the back you may also be able to spot some mock-turkey and a piece of quiche – I couldn't help myself!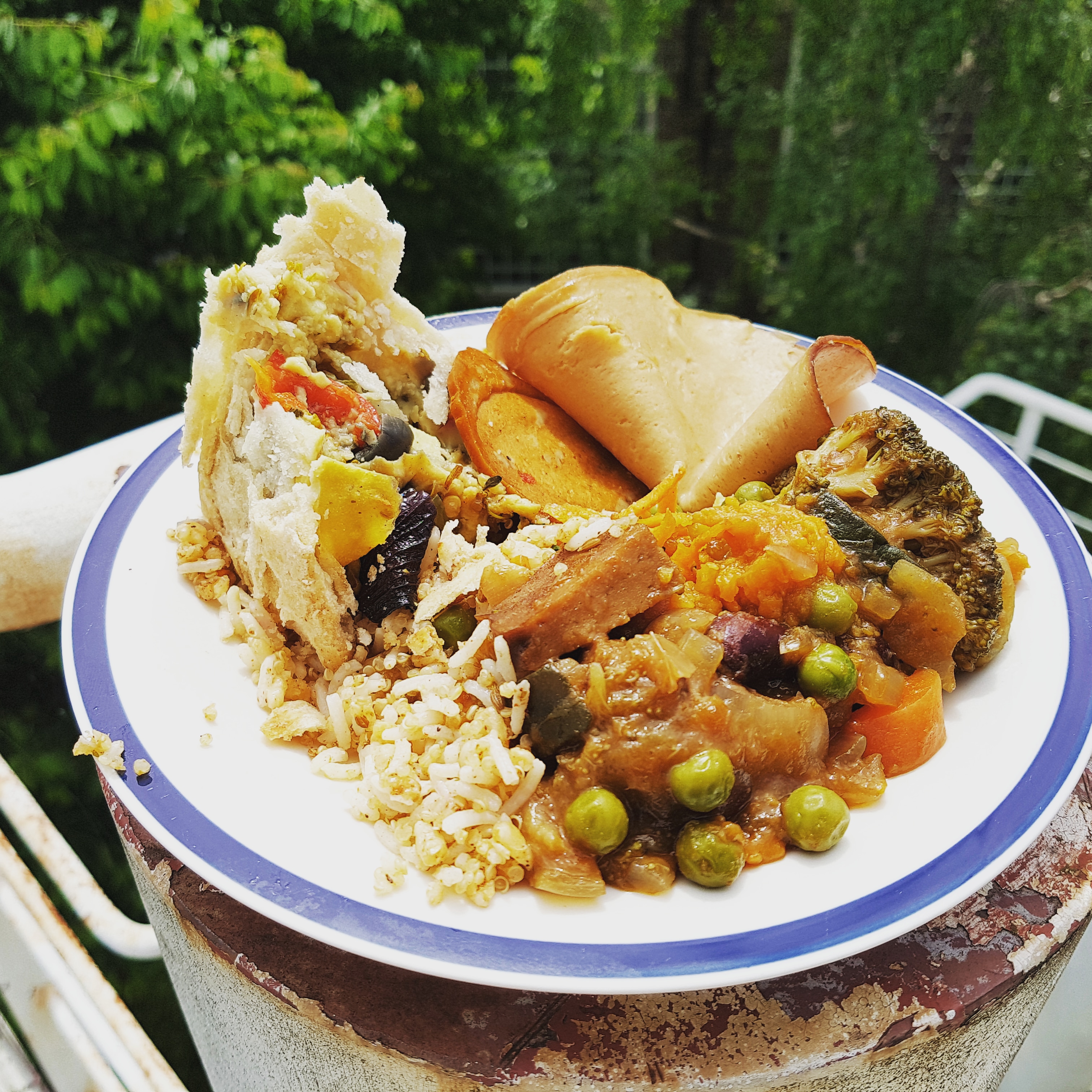 Pesto Courgetti  – Tom 
Full of flavour and takes 30 seconds to make. Its raw spirilised (which basically means chopped up in really thin strips) courgette and ready made dairy-free pesto.
Vegetable Quiche – Joselene
My first attempt at using vegan cheese – it was surprisingly easy and a real crowd-pleaser!
Vegan Chocolate Cake – Indi
Super indulgent, gooey, rich and so damn tasty. This chocolate fudge cake is without doubt, the best cake you'll ever try….
Mock-meat selection
We also tried a range of meat and dairy alternatives, from turkey slices and salami to herby cream cheese.
What did you eat for World Meat Free Week?
Send us a picture on Instagram, Twitter or Facebook of the plant-based delights you've been enjoying this week.
If you are looking for a little foodie inspiration – we've put together a tonne of tasty plant-based recipes for you to try in our Greenpeace Cookbook.
[1] IPCC 2014: Smith, P., et al. 2014. Agriculture, Forestry and Other Land-Use (AFOLU).
Other posts by Tom Micklewright