Welcome to Seashells.org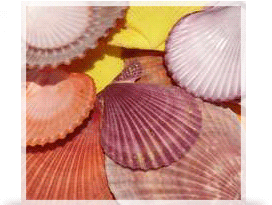 This site is devoted to the answering of all your questions you might have about seashells, beachcombing, cleaning seashells, preserving sealife, identifying your seashells, and more.
This site is a never ending work in progress. As we acquire more sealife and seashell images we will be adding them to the site. Some sections may not have a lot of seashell pictures at this time but rest assured that we will be adding to them regularly.
Legend of the Sanddollar
THERE'S A PRETTY LITTLE LEGEND
THAT I WOULD LIKE TO TELL
OF THE BIRTH AND DEATH OF JESUS
FOUND IN THIS LOWLY SHELL...
read this wonderful legend here
!