10 big reasons a new runway at Heathrow is bad for the UK
---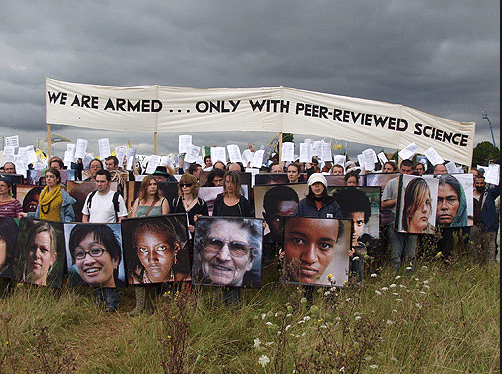 1. A new runway will fuel climate change
This month the world ratified the most ambitious climate agreement ever. The Paris agreement couldn't come soon enough- 2016 was the hottest year on record and the Arctic sea ice reached the second lowest minimum ever.
Heathrow would fuel more climate change, creating over 50% more flights at what is already Europe's largest airport. Scientists have warned that this will drastically undermine the UK's ability to meet emission targets agreed upon in the Paris Agreement.
The threat of these emissions can't be put off — a study out this week said that climate change could drive 122 million more people into extreme poverty in as little as 14 years time.
2. There are alternatives
Shockingly, almost a quarter of flights from Heathrow are to destinations less than 500 km away and are accessible by train!
Substituting these flights for train services and investing more in our train network would reduce the need for extra capacity at Heathrow. Train travel is up to ten times less damaging to the climate than flying so it's the obvious choice if we're to protect our planet.
3. It will damage our economy
Increases in flying can damage our economy. Around two thirds of passengers traveling on flights from UK airports are UK residents and this means fewer people holidaying at home. It's estimated this loss to British tourism is contributing to a £17 billion annual tourist deficit in the UK.
4. Taxpayers will fork out billions
Getting lots of people to a new Heathrow runway will mean a big expansion of the road and rail networks. Transport for London have estimated that this will cost around £18.4 billion, whilst Heathrow have said they will contribute just £1 billion. This is a lot for the taxpayer to pick up, especially when added to the fact that the runway itself will cost £17.6 billion to build.
5. It will damage the local area
A third runway will cause 750 homes to be demolished in Harmondsworth, displacing thousands of people because over 3,000 homes will be deemed too noisy or polluted to live in.
Noise pollution will get considerably worse for those that remain living in London and the South east.
3,000 protesters spell out 'no' to a new runway near Heathrow airport in 2008, including local residents and MPs.
6. It will make our health worse
Studies reveal a link between areas with high noise pollution and an increased risk of heart disease and stroke.
Runways and the traffic that brings passengers to airports create air pollution, which is linked to increases in asthma, emphysema, and bronchitis. Air quality around Heathrow has been in breach of air pollution limits for many years.
7. We're letting big business decide our fate
Big companies like Heathrow are putting profit before the environment and cozying up to government figures and opposition parties.
If we're to tackle climate change, we have to tackle this head-on and stand up to corporate power on Heathrow and more.
9. Even Theresa May spoke out against it
In 2008 Theresa May said that a new runway at Heathrow would "undermine [climate] targets & seriously damage the health of the local community" The science hasn't changed since then, so why has Theresa May's view?
10. The green light for more and more runways
This decision could set a dangerous precedent of government green lights for runways. As other airports like Birmingham look set to expand, giving the go-ahead to Heathrow would signal that this government believes strongly in increasing air travel. Flying already makes up around 15% of the UK's greenhouse gas emissions and with most people flying only once every 2 years, it is an elite few who are causing this problem, but all of us who will pay the price of sinking shore lines and rising temperatures.
Digital Campaigner at Greenpeace UK
Other posts by India Thorogood