Update: Greenpeace volunteers block Volkswagen cars entering the UK
---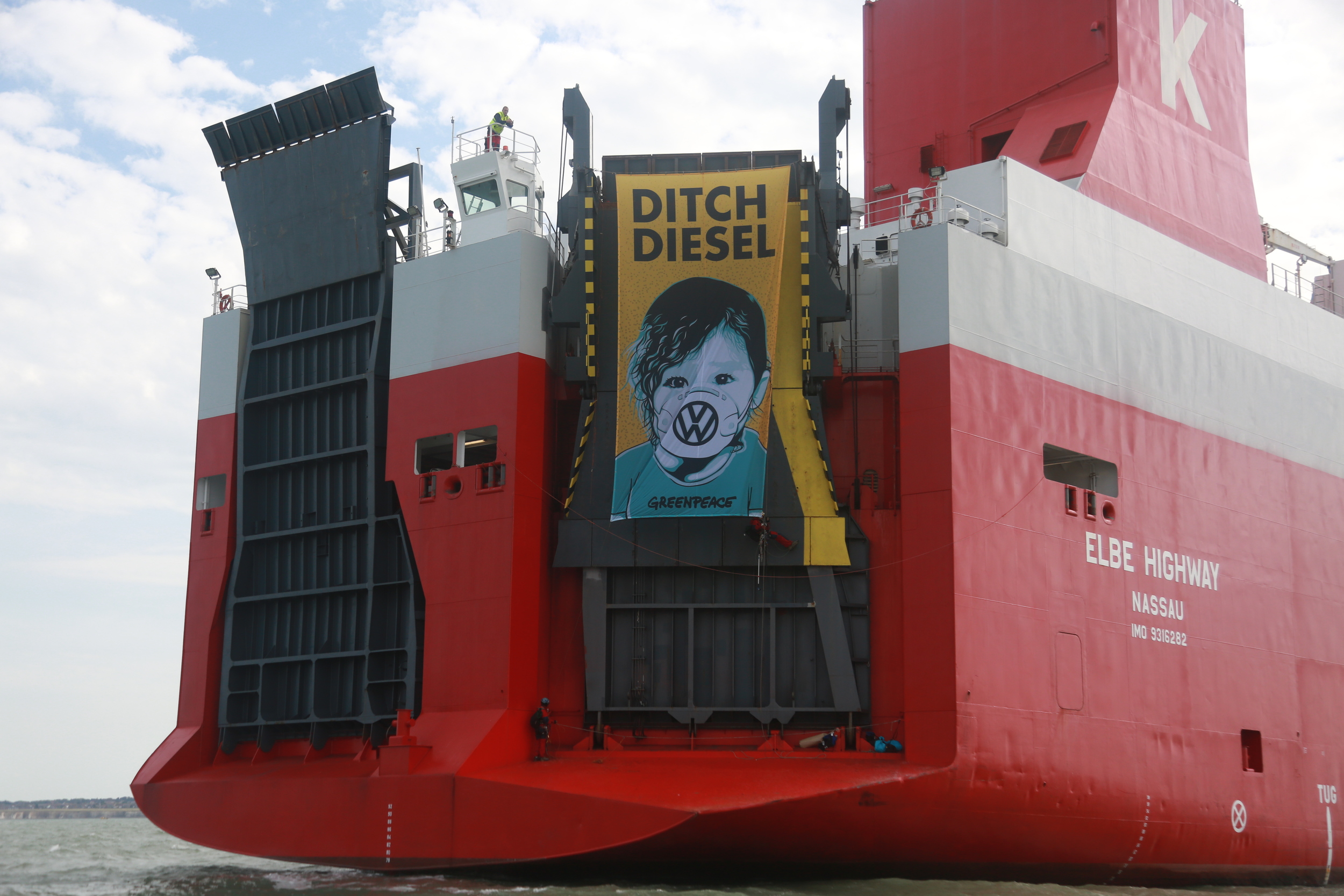 Greenpeace volunteers in kayaks and boats boarded a 23,498-tonne ship on a major import route bringing Volkswagen diesel cars into the UK.

The action was streamed live on Facebook.
Clean air campaigners approached the huge car carrier in the Thames Estuary around 8.30am this morning.
Activists were hanging from a 27-metre-high unloading door, refusing to disembark until VW commits to take its toxic cars back to Germany.
Over 40 volunteers scaled the fences at Sheerness port in Kent – the intended destination of the ship – and gained access to the vehicle park, where several thousand VW cars await distribution to suppliers.
Car keys were removed to immobilise the vehicles.
Volunteers lifted car bonnets and labelled the engines with messages from 8,000 people, including many car owners, calling on VW to ditch diesel.
Digital Campaigner at Greenpeace UK
Other posts by India Thorogood