China's plastic waste ban – What does it mean?
---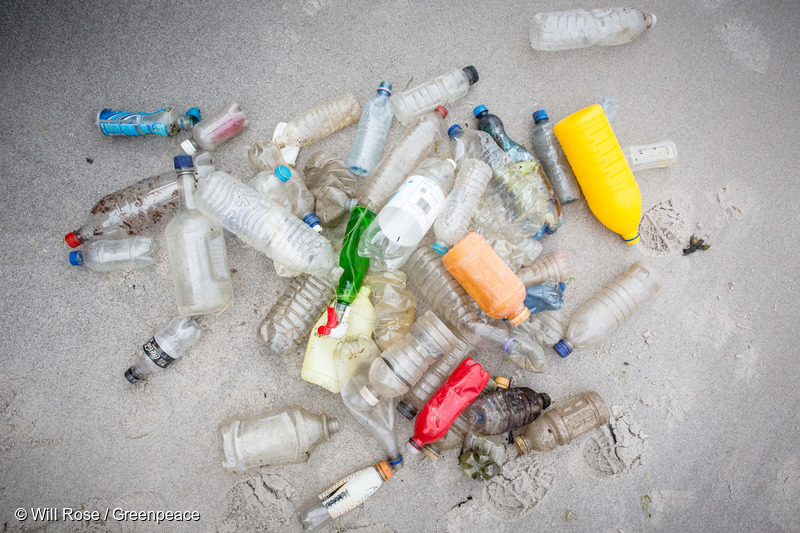 Today Unearthed released an investigation into the impacts of the China waste import ban that is coming into effect at the end of the year. But what does this all mean?
What is the ban?
The ban which was announced in July means that China will no longer accept various materials including plastic waste from foreign countries. The new law will come into effect at the start of 2018 and has been introduced because much of the recyclable material that they've received has not been properly cleaned or has been mixed with other non-recyclable materials.
What does this mean??
This is a big deal because for many years China has imported much of the world's waste. In the UK, nearly two-thirds of our plastic waste is sent to China. But with this latest ban that will no longer be an option. Our recycling centres are currently stretched to capacity (which is why there was a need to export our recycled plastic in the first place). There are serious concerns that councils may be forced to stop accepting some of our plastic for recycling and that it will either end up in landfill, become incinerated or even converted into jet fuel!
So should I stop recycling?
Definitely not! Recycling is a really important way of dealing with plastic waste. By putting your plastic in a recycling bin, you're doing your bit to help prevent it ending up in landfill, or even in the ocean. But ultimately the government needs to take responsibility to ensure that this plastic is properly dealt with.  We need the government to support the recycling industry and help tackle plastic pollution – one way of doing this would be introducing UK-wide deposit return schemes (DRS). These cash for bottle schemes – where you pay a little bit extra when you purchase a bottle that is then refunded when the bottle is returned –  have been credited with increasing collection rates by up to 90%! Plastic bottles are also a really valuable recycled material. So collecting the 16 million plastic bottles that go unrecycled every day in the UK, can help to support our recycling industry and stem the flow of plastic into our oceans. Tell Westminster that you want a DRS system now.
What else can be done?
The stark reality of this situation is that there's simply too much single-use plastic being produced. Corporations must take action to reduce the amount of plastic they're creating. Global drinks giant Coca-Cola produces an estimated 110 billion single-use bottles every year around the world and we know that many of those are adding to the 12 million tonnes of plastic that end up in our oceans every year.
As the biggest soft drinks producer in the word, Coke must take urgent action now. Join us in our call for Coke to reduce their plastic footprint by switching to reusable and refillable plastic bottles and investing in new technology like the smart fountains that they are trialing at the University of Reading.
I am a campaigner on the oceans team.
Other posts by Tisha Brown