Guest Blog – Kids Taking Action Against Plastics
---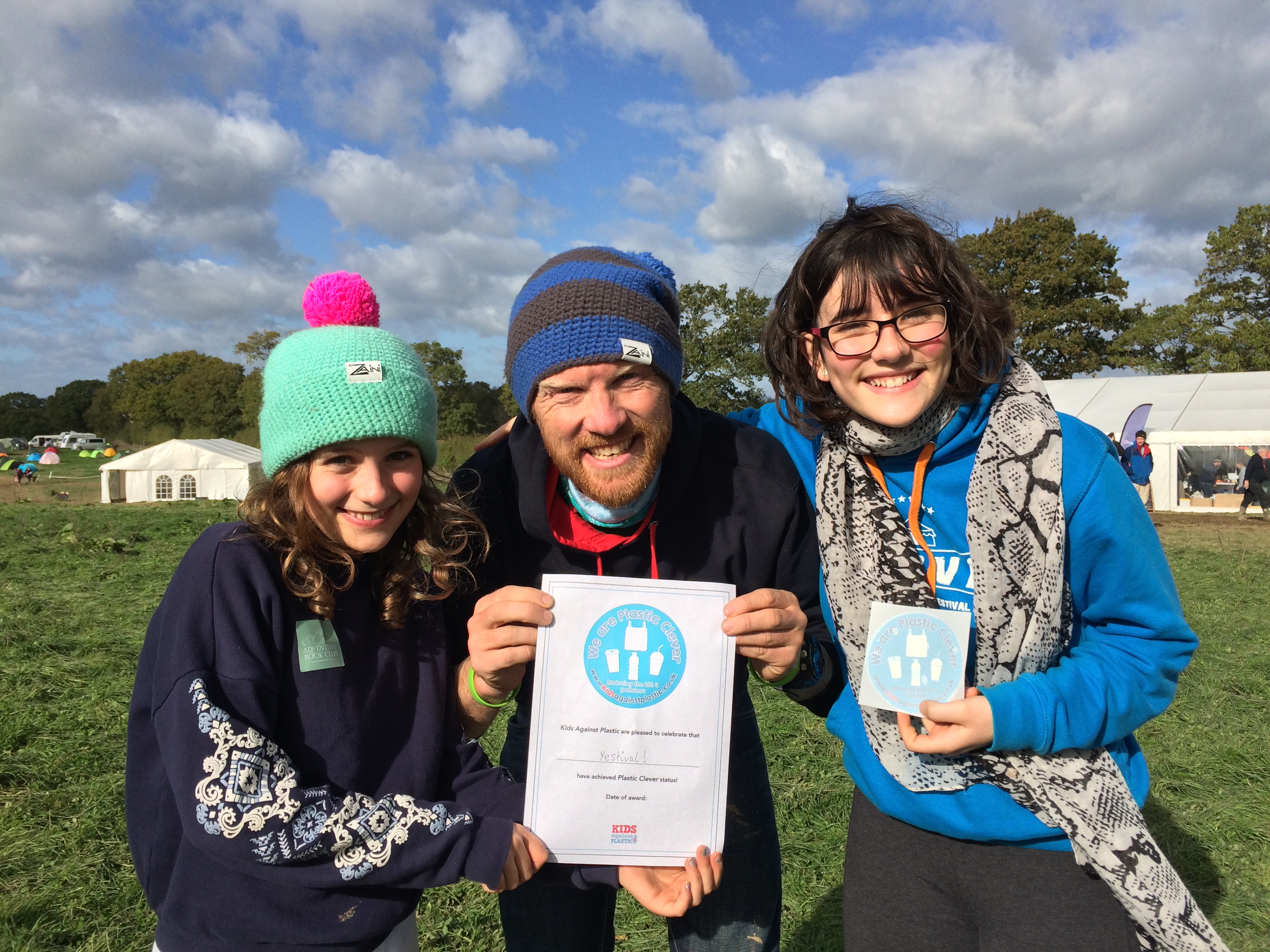 This is a guest blog written by Amy Meek, co-Founder of Kids Against Plastic
Our desire to make a positive change began about two years, when we were being home schooled by our parents. We were taking a break from the monotony of normal life, travelling around the UK and Europe in a caravan and motor home, learning along the way. During our travels, we were studying the UN's Global Goals for Sustainable Development – 17 ambitious goals covering topics such as world hunger, responsible consumption and global warming, which 193 world leaders have pledged to tackle by the year 2030.
We saw, while studying these goals, a common thread – the recurring environmental threat of plastic pollution. It, rather unsurprisingly, piqued our interest. We were already environmentally aware and concerned kids, and when we discovered more about how our convenience-fuelled plastic 'habit' is negatively impacting the planet, we decided we needed to do something ourselves. Ella and I couldn't just turn a blind eye to a problem so shockingly large and one that we are, ultimately, going to inherit in the future. Plastic pollution is not going away any time soon, and by the looks of it it's going to be up to future generations to clean it up.
We began by just picking up single-use plastic litter. It was small, local but importantly manageable action that we were able to take to kick-start our campaign.
Soon, it dawned on us that picking up litter wasn't enough – that the plastic we were collecting would just be replaced soon after by more, and that the key was to cut the flow of plastics at the source. So, we developed the Kids Against Plastic campaign as it roughly stands now, and its four goals. One of them was to collect 100,000 pieces of plastic litter – one for every sea mammal killed by plastic debris in the oceans every year – but we also started to focus our attention on encouraging individuals, cafes, schools, businesses, festivals and more to become PlasticClever (more discerning users of single-use plastic). Some of the top 10 items of plastic debris found in the oceans are single-use ones that we use everyday and yet can be simple to refuse; we call these items the 'Big 4', and they are single-use cups and lids, straws, bottles and bags. We want people, along with chains and businesses, to use less of the Big 4 and to break out of the plastic habit we are currently caught in.
Over the course of the couple of years we've been running Kids Against Plastic, we have been lucky enough to have some pretty amazing experiences. We've spoken at the Scottish Parliament, Welsh Assembly and even at Pinewood Studios. One of our highlights has definitely been reaching our 50,000 plastic pickup milestone, meaning that we're over half way towards our overall goal! We're also looking forward to doing a TEDx later this year, something that's been at the top of our bucket list for a long while.
More importantly though, we're proud to have a brilliant crew of Kids Against Plastic around the nation whose energy and support keeps us motivated to keep the campaign running. Some are working tirelessly themselves to change their local schools' and cafes' plastic habits, and spread the word about what everyone can do themselves to tackle plastic pollution.
And that's what Kids Against Plastic is all about – the small changes that we can all make to have an impact on what is one of the largest environmental threats facing mankind today. We were just ordinary kids when we founded Kids Against Plastic – we still are. And yet we all have the power to make change happen. Plastic pollution is everyone's problem, a completely man-made one, and so it's up to all of us to fix it.
I am a campaigner on the oceans team.
Other posts by Tisha Brown