The Cosmetics Industry Try to Flush Microbeads Ban Down the Drain
---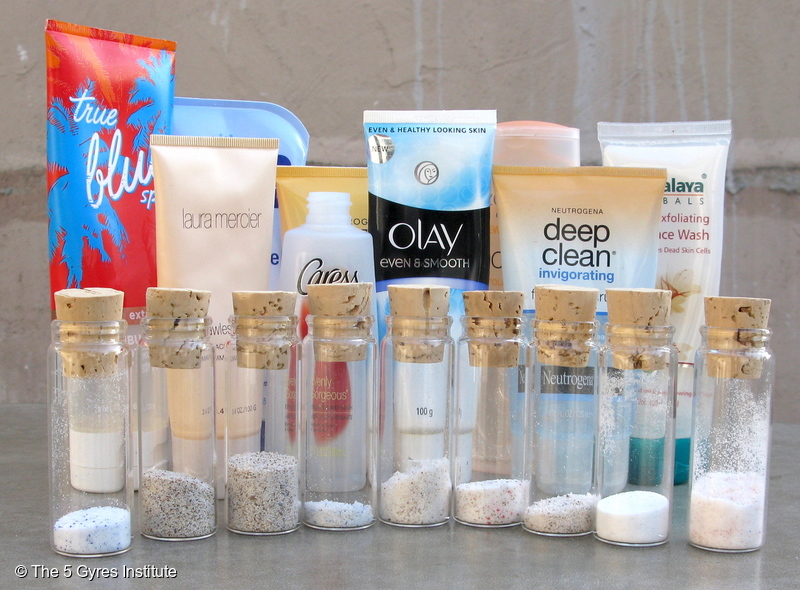 In July, we were pleased to announce that the government has decided to ban microbeads. In what will be the strongest microbeads ban in the world covering all rinse-off personal care products. From 1 January 2018, these products would no longer be manufactured with microbeads and from 30 June 2018 they would be fully removed from store shelves.
This is great news for our oceans and huge win for the 385,000 people who signed our petition calling on a ban. People power works!
The details of the legislation are currently being worked out. Unfortunately, it seems the UK cosmetics industry are trying to water down the legislation. In a stakeholder submission made to the European Commission, the Cosmetic, Toiletry and Perfumery Association  (CTPA) have called for the microbeads ban to be restricted to only cleansing and exfoliating products.
That simply isn't good enough because we know that our ocean's can't stomach anymore plastic. Up to 12 million tonnes enter the ocean's every year, that's a rubbish truck's worth every minute. Once these microplastics are in the environment they can become a choking hazard for wildlife. We're finding plastic in sea salt, our drinking water and in the food chain. We need the toughest microbeads ban possible.
In response to the the CTPA's stakeholder contribution, the microbeads coalition which consists of the Environmental Investigation Agency, Fauna & Flora International, Greenpeace UK, and the Marine Conservation Society have released the following statement:
"Our seas have become a dumping ground for plastic waste including microplastics, which are just as harmful to marine wildlife and ecosystems as larger plastic items, even if they are less visible.
"Solid microplastic ingredients should never be used in products that are directly washed down the drain into our waterways. These ingredients include not only exfoliating microbeads, which have been well publicised, but also a range of other microplastic ingredients used for a variety of purposes that pose just as much of a threat to the marine environment.
"The ban announced by the UK government is world-leading in its ambition to successfully put a stop to this source of marine pollution and avoid the loopholes identified in other legislation around the world as well as in voluntary measures taken by UK companies to date. A weakening of the ban, as proposed by this industry statement, would prevent effective, robust legislation and would allow damaging microplastics to continue flowing into our seas.
"Pollution is pollution, regardless of the role a microplastic ingredient plays within a product. We therefore object to the idea of limiting the microbeads ban to include only exfoliating ingredients, and urge the government to continue to show leadership on this issue."
I am a campaigner on the oceans team.
Other posts by Tisha Brown