All Supermarkets Should Join Iceland In Going Plastic-Free
---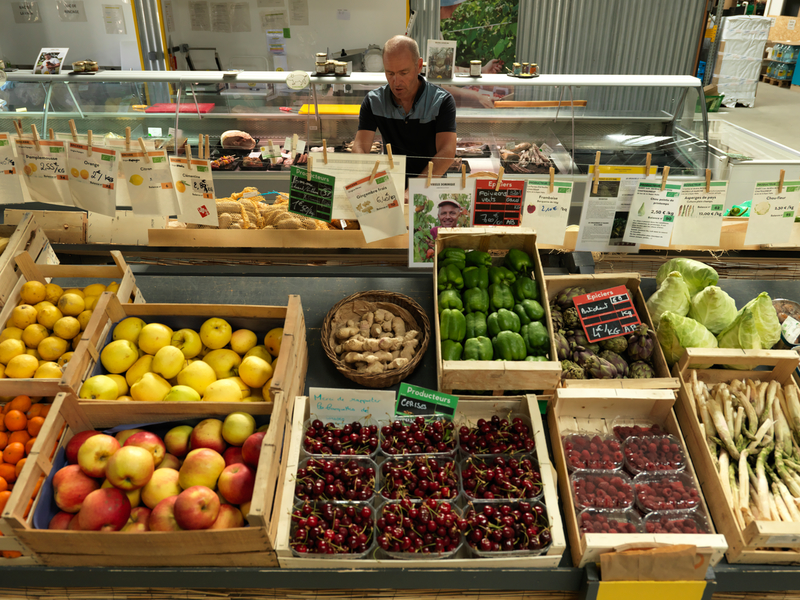 Yesterday Iceland announced plans to eliminate all plastic packaging in their own brands by 2023.  In its place, they will create packaging made of paper and pulp trays and paper bags that are fully recyclable through domestic waste collection or in-store recycling facilities. They will begin by launching new food ranges in the coming months that have paper instead of plastic trays.
This announcement comes after Iceland removed all plastic straws from their own label range and on the heels of them supporting a deposit return scheme (DRS). These are schemes where you pay a little bit extra when you purchase a plastic bottle and the money is refunded when the bottle is returned for recycling.  All of this is in an effort to tackle the 12 million tonnes of plastic its estimated that enter our oceans every year  –  injuring marine wildlife and even making its way back up our food chain.
This is a huge announcement and one that we hope other supermarkets will follow.  We can all do our bit as individuals to reduce our plastic footprint by bringing our own bags when we go shopping or carrying reusable coffee cups and water bottles. But when we go grocery shopping, it's a bit more difficult to avoid plastic packaging. It's estimated that UK supermarkets generate 1 million tonnes of plastic packaging each year.  But can supermarkets do more?
We certainly think so, which is why we are launching a campaign to call on supermarkets to ditch single-use plastic packaging.  Along with going plastic-free in their own brand packaging, there are other steps that supermarkets can take to reduce their plastic footprint. They can help to reduce the amount of plastic produced by trialling dispensers and refillable containers in store and via home deliveries. This will go a long way in reducing the nearly 1.1 million tonnes of plastic packaging consumed in UK households every year. Looking beyond their own brands, supermarkets can also push national suppliers to eliminate non-recyclable plastics and pressure them to stop using single use plastic all together.
Tackling plastic bottle pollution is also something that supermarkets can help with. Every day, 16 million plastic bottles in the UK end up in our environment. They are one of the most commonly found items on the ocean's surface and during beach cleans. By supporting bottle deposit return schemes (DRS), supermarkets can help be the driving force to see this change. These schemes are used in many countries around the world and have been credited with increased recycling rates for plastic bottles to up to 96%. Along with supporting DRS, supermarkets can also install free water fountains and water refill stations to cut down on the number of water bottles in circulation.
This Iceland announcement is huge and we hope that it is start of the tide turning on ocean plastic pollution. Join us in encouraging supermarkets to do their bit and go plastic-free.
I am a campaigner on the oceans team.
Other posts by Tisha Brown