#StandwithSephie: the superhero 2 year old who represents thousands affected by the air pollution crisis
---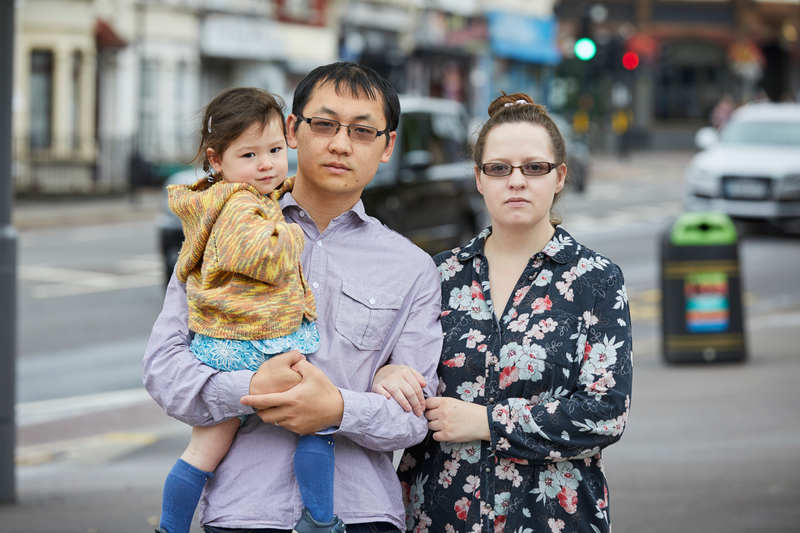 "It was really distressing to see her working so hard to breathe. She's so small."
It's a parents' worst nightmare to see their child being rushed in and out of hospital.
Yet Sephie's Mum and Dad have all too often seen her confined to a hospital ward, breathing through a toddler-sized breathing machine.
Her body would become limp, she would become unable to eat or get up and was exhausted simply from trying to breathe in and out. Her parents would take her to hospital, go home-then it would happen again. They were terrified.
What's worse is that, as Bo and Amii waited in A&E, they noticed it wasn't just Sephie being rushed into hospital with chest problems–there were lots more children too. Doctors at the hospital said they thought chest problems were becoming more common in children.
We asked the UK's leading pediatrician, Dr Jonathan Grigg , what he thought of Sephie and other children being rushed into London hospitals with breathing problems."Given the scale of the air pollution problem here in London, it's sadly predictable that we're seeing so many children across the capital, like Sephie, suffering from respiratory problems."
This isn't just about London, or about Sephie though. Air pollution across the UK is now so bad it's being called a public health emergency, and has been breaking legal safety limits every year since 2010. A Greenpeace investigation showed that over 1000 nurseries across the UK are in areas close to illegal levels of air pollution. This means thousands of toddlers could be exposed to potentially irreversible impacts of air pollution on their health.
Globally, air pollution is ranked as a bigger threat to our health than ebola and HIV, with it having the biggest impact on vulnerable members of our society – the elderly and children.
We know how to stop this crisis. Diesel vehicles produce the majority of the air pollution coming from our streets – that's why Sephie and her parents wanted to be apart of this campaign calling on VW to ditch diesel and go electric.
Dr. Jonathan Grigg continues "We know that air pollution and diesel emissions can greatly impact on children, from childhood lung development to asthma. Drastically reducing diesel emissions would immediately reduce children's exposure and improve their long – term health."
Amii and Bo worry if Sephie will be able to lead a normal life when she is older. Already she cannot go outside and play with her friends or family as many children would. They want to make things better for Sephie, without leaving the only home the family has ever known.
"London should be a safe place for our kids to grow up. I grew up here. Our wider family are here too, and we've put down roots. It shouldn't be down to families to move away from pollution; pollution should be taken away from us. It shouldn't be here in the first place."
Sephie's Dad continues: " I can sort of believe that at first car companies were a bit naive about the pollution coming from diesel cars, but not anymore. They've known for a while now and they're still not doing anything about it, and still selling diesels, even when it's clearly having such a huge impact on people's health."
If you agree with Sephie's Mum and Dad and thousands of others that car companies need to tackle dangerous diesel pollution, then please join those taking action today and ask VW to ditch diesel and go electric. Today let's #StandwithSephie and the thousands across the country suffering because of toxic diesel fumes. Let's say loud and clear VW: ditch diesel, go electric.
Digital Campaigner at Greenpeace UK
Other posts by India Thorogood