Watch: Our alternative Coke Christmas advert
---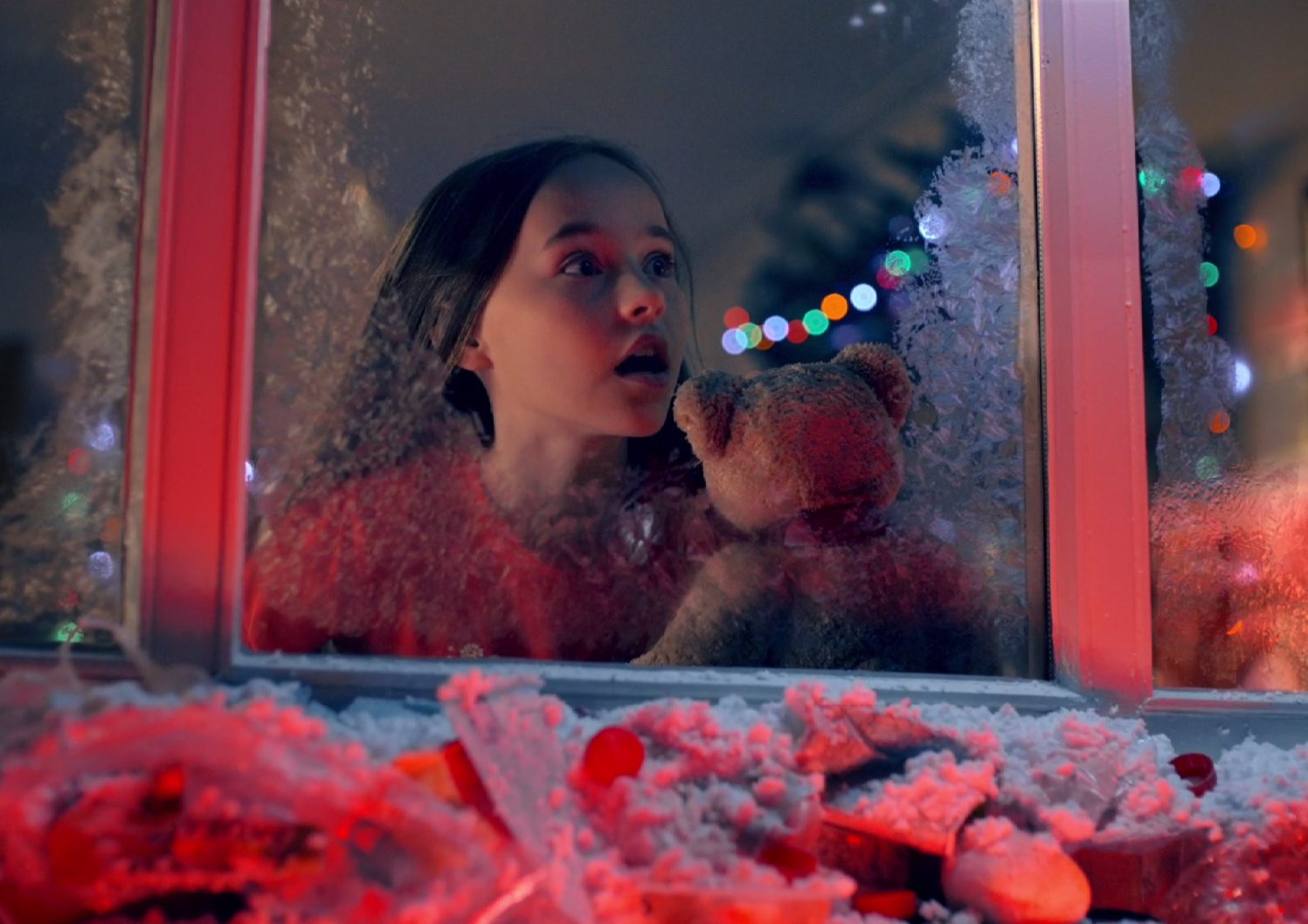 Today Coke is due to launch its famous Christmas advert on UK screens. First aired in 1995, it depicts the iconic twinkling red trucks carving through a snowy landscape to an intensely catchy soundtrack. It's the shorthand for the festive season for a generation. I'm not Coke's biggest fan, but you do almost get a sugar rush watching it.
And that's why Coke hits repeat on its advert every year. It's a valuable reputation-sweetener that helps Coke soften its image and try to buy our loyalty. When your brand is squarely in the frame for worsening the plastic pollution crisis in our oceans, you probably crave a distracting wonderland and a bit of soft focus.
To keep the pressure on, we're launching a glossy spoof of Coke's iconic ad around the world today. We're aiming to disrupt Coke's precious PR push with a people-powered parody, exposing the ocean-polluting truth behind their spin.
Our video shows Coca-Cola coming to town…but it's not what you think. Take a look!
Up to 12 million tonnes of plastic flows into our oceans every year – a truck load every minute. Once there it can choke and entangle sea creatures, and break down into microplastics that are mistaken for food by marine life from giant whales to zoo plankton. This week we've discovered that traces of plastic have been found in the bellies of sea creatures dwelling at the bottom of the deepest ocean on Earth. And up to 90% of seabirds now have plastic in their stomachs. Plastic bottles are a major source of the problem. Every minute – the length of our video – one million plastic bottles are bought around the world.
Coke alone pumps out over 110 billion single-use plastic bottles every year – that's 3,400 per second. Its bottles are choking our oceans, polluting our beaches and endangering marine life. Coke wants to be associated with festive cheer, but what a downer. As the world's biggest soft drinks company, Coke has a special responsibility to act so we're calling on them to ditch throwaway plastic and invest in new and innovative reusable alternatives.
So let's hold Coke to account for the role they play in choking our oceans. Watch the video and share it with friends and family. The more of us that get involved, the louder our voices will be to tell Coke that this holiday season, our oceans can't stomach any more Coke's plastic.
Other posts by Elena Polisano