In the wake of Santa's recent revelation about his home, we've noticed some unusual activity on his social media accounts.
Facebook
We have all been there right? Venting our frustrations about the world to our Facebook followers can be an immensely cathartic act. From the looks of Santa's Facebook status updates below, it seems that he is in the unusual position of having friends who actually care about his wining.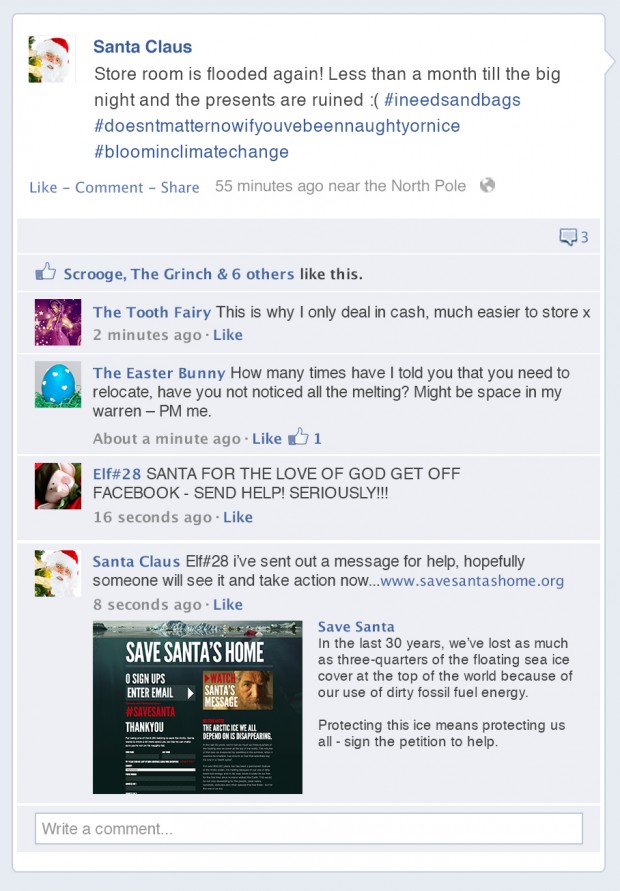 Instagram
We should have known it from the beard and the old fashioned clothes, but seeing he has an Instagram account we know for sure that Santa is a hipster.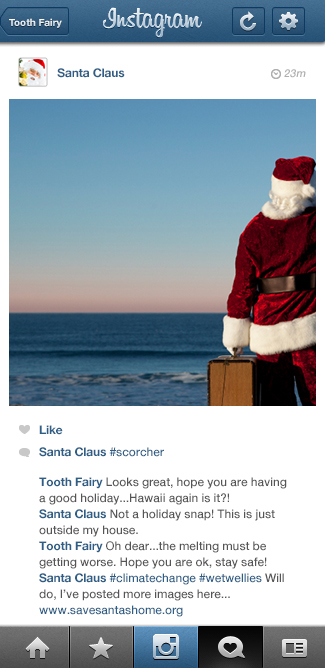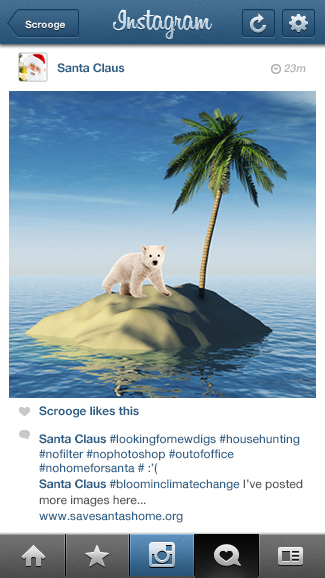 Gumtree
It is clear to see that Santa is in real trouble with his home, as he put up an ad on Gumtree looking for a flatshare – "commutable to the North Pole"