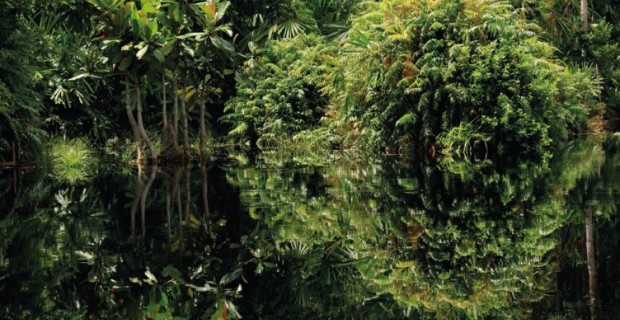 Peatland in Indonesia reflected on the Serkap river. Donations in memory are used for vital Greenpeace work, such as protecting rainforest in Indonesia threatened by palm oil plantations and deforestation for paper.
Making a donation in memory of a loved one is one way that you can both celebrate the life of someone who cared about the environment, and support the campaigning work of Greenpeace.
Whether your loved one was passionate about saving the world's beautiful rainforests, safeguarding the magnificent life in our vast oceans, or protecting our climate and finding renewable ways of creating energy for future generations, you can rest assured that their memory will live on through the achievements of Greenpeace.
Greenpeace exists to ensure a just, peaceful and sustainable environment now and for future generations. In this way, your loved one will continue to change the world through your gift.
Many supporters choose to make or request a gift in memory in lieu of giving flowers at a funeral or by making a collection.
How to make a donation in memory
You can make your donation through our online donation form, over the phone on 020 7865 8116, or by post. Our address is: Greenpeace UK, Canonbury Villas, London, N1 2PN. Please make cheques payable to 'Greenpeace'.
A place in Greenpeace's history

Should you wish, you can also have your loved one written into the history of Greenpeace by having their name included in our 'Book of Remembrance'. This is kept in the reception area of Greenpeace UK's headquarters to show visitors, staff and volunteers those who have made a vital contribution to our work.
If you have any further questions about donating in memory, don't hesitate to contact Andrew Sturley by email at andrew.sturley@greenpeace.org or phone 020 7865 8116.
Thank you for supporting our work.