It's a bad day for Shell! If you opened the Metro, Independent or Telegraph newspaper this morning, you're one of two million people who saw our counter-ad against the Arctic oil drillers.
With this ad, we've delivered another blow to Shell's dodgy PR. Our counter-ad shows millions of people what Shell's Arctic drilling plans really are - the stuff of nightmares.
Click here to read the ad, which was crowd-funded by over 2300 supporters.
Activists decided to send an extra message to Shell this morning by hanging a giant billboard opposite its central London HQ. As Shell's directors walked over the Waterloo footbridge to work this morning, they couldn't miss it.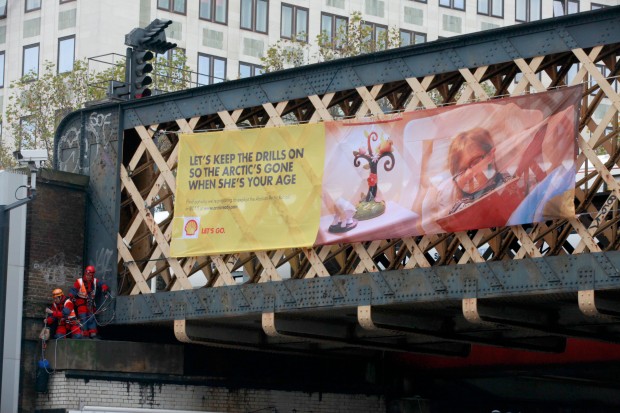 The fight is far from over. But together we've shown Shell that wherever and whenever they try to improve their public image to distract from their dangerous plans to drill for oil in the icy Arctic, we'll be there to challenge them.
Add your name here to help protect the Arctic from Shell's oil grab.