We've fallen in love with British wildlife all over again this week thanks to the wonderful nature footage on BBC's Into the Wild.
After filming some of the world's most amazing animals like polar bears and gorillas, for this series filmmaker Gordon Buchanan looked closer to home. "For me, some of the best wildlife is right here on our doorstep," Gordon says. We couldn't agree more.
Into the Wild features Gordon and celebrities like Dermot O'Leary, Sara Cox and John Simpson getting up close with some of our most captivating local wildlife. Here's 11 of our favourite creature encounters from the show:

Wildcats, reindeer and mountain hares in the Cairngorms:
John Simpson joined Gordon in Britain's largest national park, the Cairngorms, in search of some of our most elusive animals - like red squirrels and pine martens.
The veteran broadcaster's appreciation of native wildlife and Scotland's breathtaking landscapes was truly special viewing. John's emotional commentary made us feel like we were experiencing this beautiful nature along with him.
John's excitement at seeing Scottish wildcats first the first time was a joy to watch. As the animals are so secretive, the pair visited a group of wildcats at a captive breeding programme for an up-close encounter. Later, they even managed to capture a glimpse of a wild 'Highland tiger' using a camera trap.

Critter fact: With only a few hundred animals left, the 'Highland tiger' is as endangered as its bigger tiger cousins.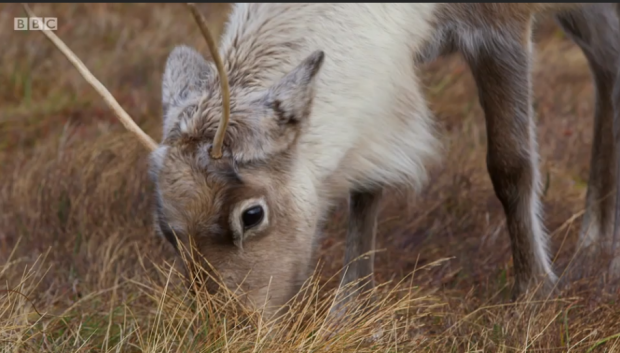 The pair also braved bitter conditions to come face-to-face with reindeer. Home to a 150-strong reindeer herd, the Cairngorms are the only place cold enough for the animals to survive all year around.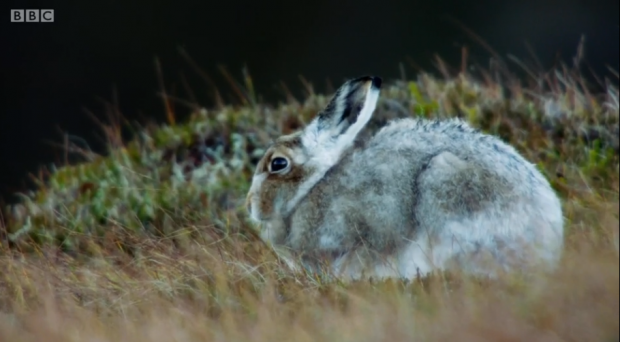 Another highlight from the episode was these fluffy mountain hares, the only Arctic animal we have living in the UK.
Beaver and dormouse in Devon
One of the stand-out moments this week was Sara Cox's much-awaited beaver encounter. "I'd love to show Sara a beaver," Gordon said, sending twitter into overdrive with beaver puns (#intothewild even trended after the beaver appeared on screen).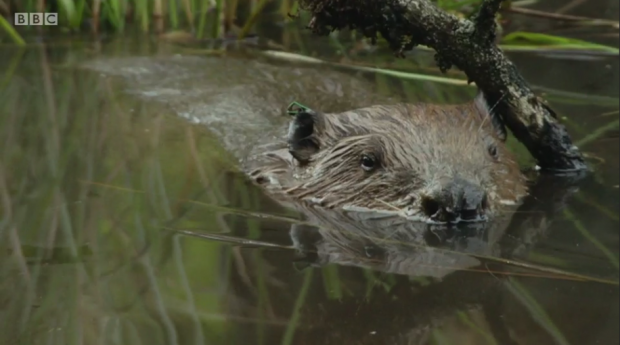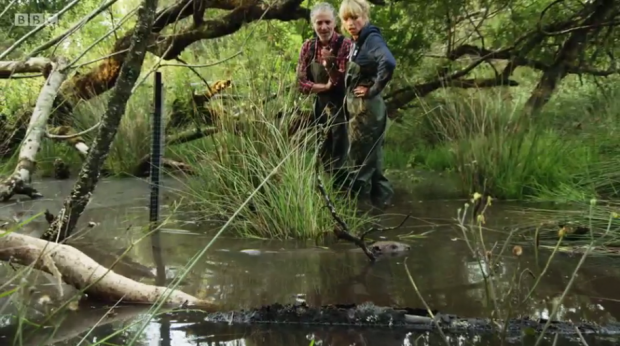 Critter fact: Hunted to extinction in the 16th century, the beaver was the first animal to be formally reintroduced to England.
The tiniest animal featured this week was the dormouse. Despite its small size, this little mouse captivated us. Just look at its little face. The dormouse spends around three quarters of its life asleep, so to see one awake was a treat.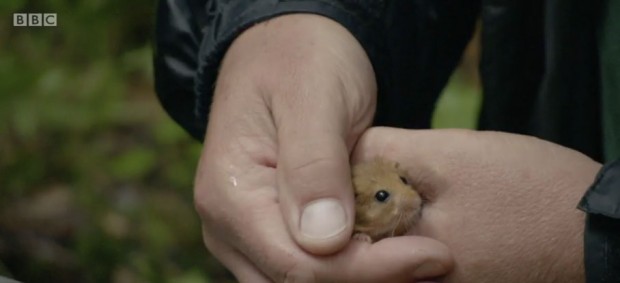 Critter fact: Dormouse are one of few british animals to hibernate through the winter.
Common dolphins and basking sharks in Skye, Scotland
Dermot O'Leary's trip around the rich coastal waters of Skye was packed with awesome critters, but it was marine life which stole the show.
We couldn't help but share Dermot and Gordon's excitement during a magical encounter with leaping common dolphins. "You can't help but just adore them when you're this close to them....They're just so fast, so sleek," Dermot gushed.


Gordon and Dermot also made a splash swimming with an enormous basking shark. How amazing (but slightly terrifying) must it be to swim alongside the second biggest fish in the ocean? Although it feeds on plankton, you could still fit in its metre-wide mouth. "An underwater encounter with a basking shark is a truly magical experience," Gordon said. We hope we find out one day.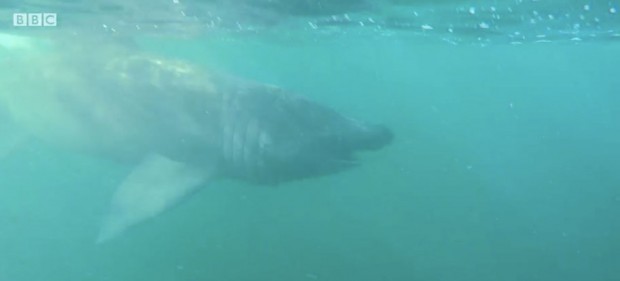 Otter and puffins in Scotland
Alastair Campbell and Gordon explored beautiful Scottish islands in Monday's episode. On Lunga, the pair found one of Scotland's most iconic and charismatic animals - the puffin. Gordon and Alastair were surrounded by puffins nesting in burrows on a cliff. This was a special encounter for Gordon, as growing up in Scotland puffins were one of the first wildlife spectacles he witnessed. "I just love them," Gordon said. Who couldn't love these cheeky little birds?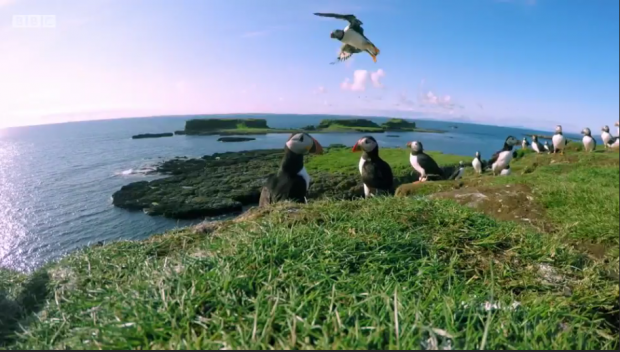 Another highlight was Gordon and Alastair watching as a one-eyed otter groomed itself and prepared to take a nap in the seaweed on Lunga's rugged coast. His battle scars made him a fascinating animal to see up-close.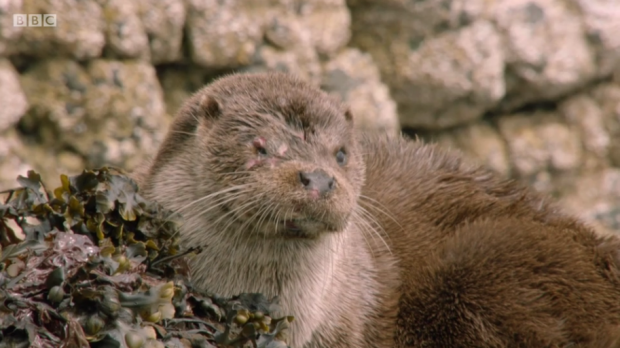 Little owl and foxes in Essex
Gordon and comedian Ed Byrne showed you don't need to head to the wildness to get close to some amazing creatures - by exploring Essex wildlife.

Using mealworms as a bribe, the pair encountered one of the UK's five owl species. No bigger than 8-inches, this starling-sized owl lives up to its name.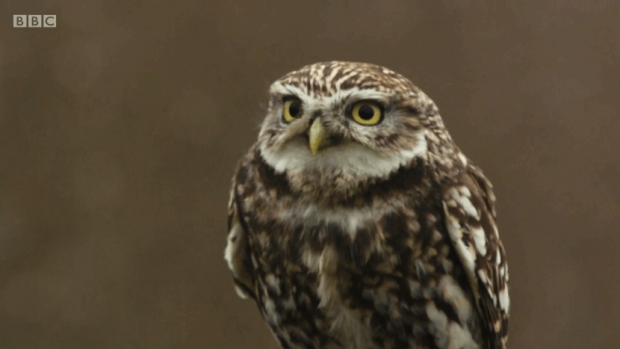 Another highlight of Gordon and Ed's Essex adventure was beautiful night-time footage of foxes in a garden. There's always something special about wildlife filmed at night, giving us a glimpse into a world we don't usually see.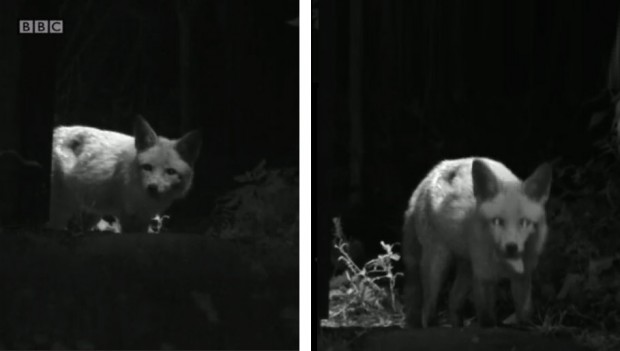 For more wildlife encounters watch all five programmes on BBC iPlayer.

Is your favourite part of the series missing? Tell us as a comment below.